Discord Stage channels: Everything you need to know!‍
Written by: Hrishikesh Pardeshi, Founder at Flexiple, buildd & Remote Tools.
Last updated: Jun 01, 2023
Discord server is the best place for gaming communities and beyond to find friends with whom you can play, interact and listen to everything they say. For this purpose, you can create channel and screen share in the discord community server and talk to your audience members.
The Discord feature that allows you to perform the above tasks is known as the Discord stage channel.
In this article, we will learn more about what are Discord Stage Channels, why are they useful and how you can use this feature for your Discord use case.
---
Table of Content
---
TDLR
You can create and manage channels on the Discord stage channel from the server settings. It allows the audience to join, speak, and share their opinion in a discussion. The stages ensure only one speaker talks while the rest of the audience is automatically muted.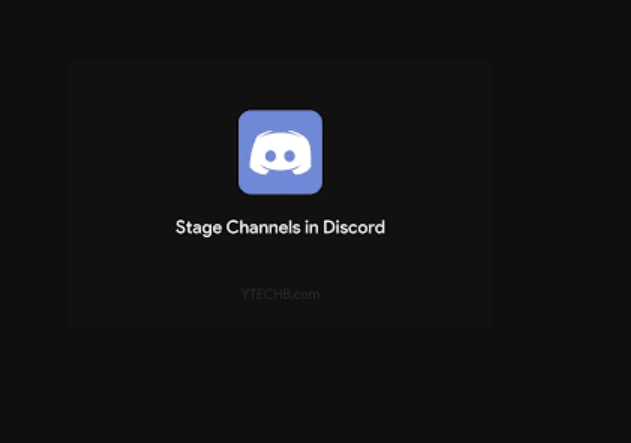 What does Discord stage channel mean?
Discord users can create stage channels and continue one-way communication with members. Thus, while communicating, you can enable speak button and address every member join in the group.
The recent feature reminds users of the clubhouse where you have to request to speak. However, the good news is that you get better conversations with Discord app server members on these channels.
The regular voice channels or private channels at Discord have restricted access or the users entering the channel type are limited. Another painful thing is that in a discussion regarding a particular topic, everyone interrupts and there is no request to speak option, which leads to poor communication. So, the admin mutes other speakers to allow only one speaker to speak.
In contrast, the stage channel is entirely different. When one user speaks, other people remain muted by default.
So, the discussion becomes healthy and consistent without anyone interrupting an event. The stage channel feature is also convenient for new users.
Let's glance at what you can do with the Discord app stage channel once you join it.
What can we do with Discord stage channels?
You can create a channel and share your valuable ideas and opinions on various topics with a new community member.
It also works as a stage where everyone gets a fair chance to request to speak.
What you can do with stage channels?
Hosting stage channels help your community server grow. Gradually, you can create a new channel based on a unique topic to share with community servers.
Stage moderators get a clear understanding of the speakers or community present on their stage.
Server moderators can manage channels conveniently via stage channels that general voice chat.
You can host talent shows.

Introduce open mic competitions.

Perfect for twitter spaces.

It allows screen sharing.

You can initiate reading groups.
Let's understand how community servers help you create a stage channel and how you can take advantage of that.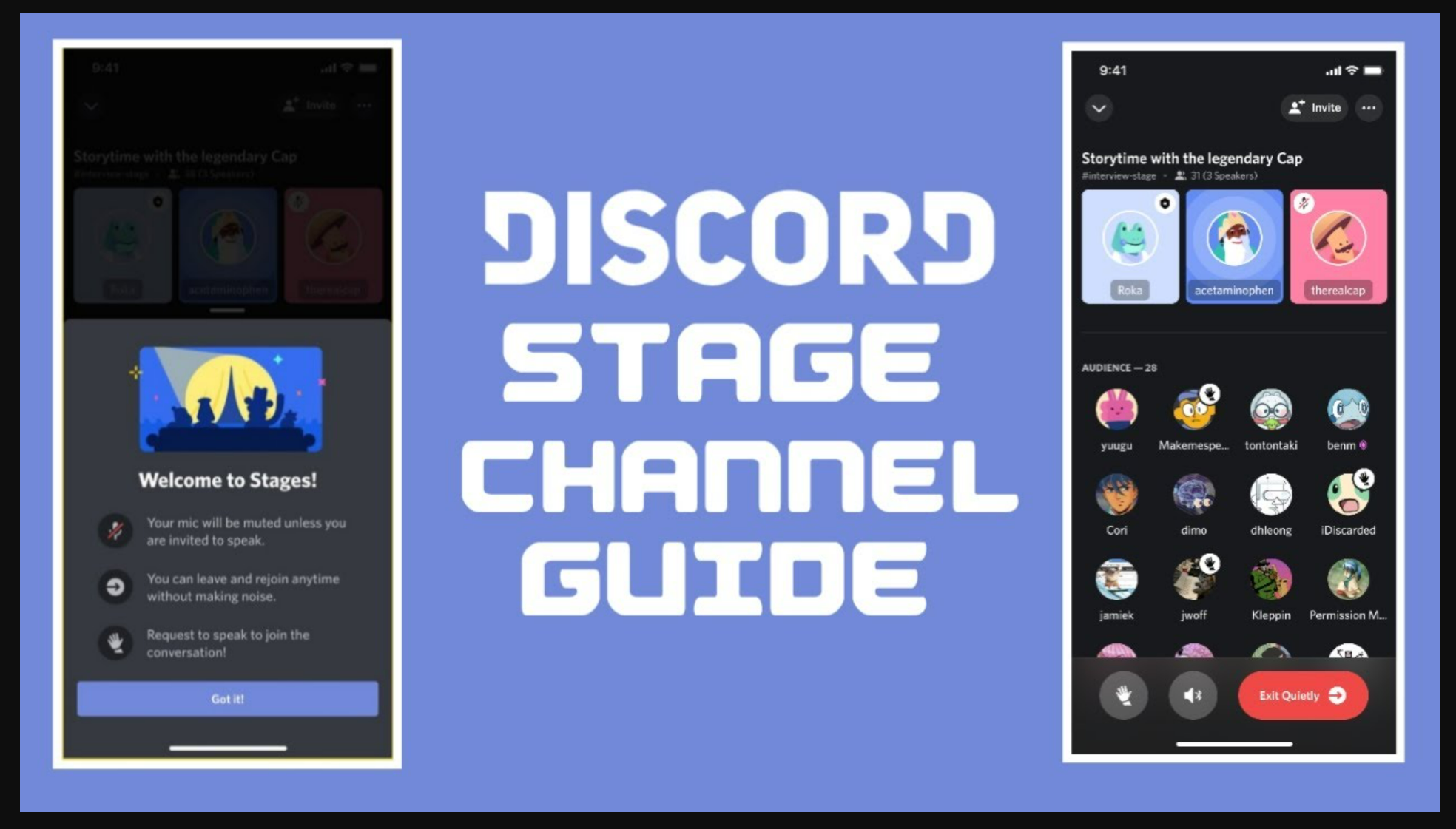 How community server helps in creating the Discord stage?
Essential points to note for stage moderators, server moderators, server admin, and other new members:
Enable community server settings to use the channel features.
Stage moderators must carefully read guidelines because Discord keeps a check-in stage discovery section.
These were a few guidelines stage moderators must follow. Now, let's learn how to access the Discord stage channel.
How to create a Discord stage channel?
Here are the steps that you can follow to create a stage channel in your Discord account.
NOTE - First, turn on stage moderators prior to creating the channel, need to enable the community server.
Open the server settings from your Discord home page.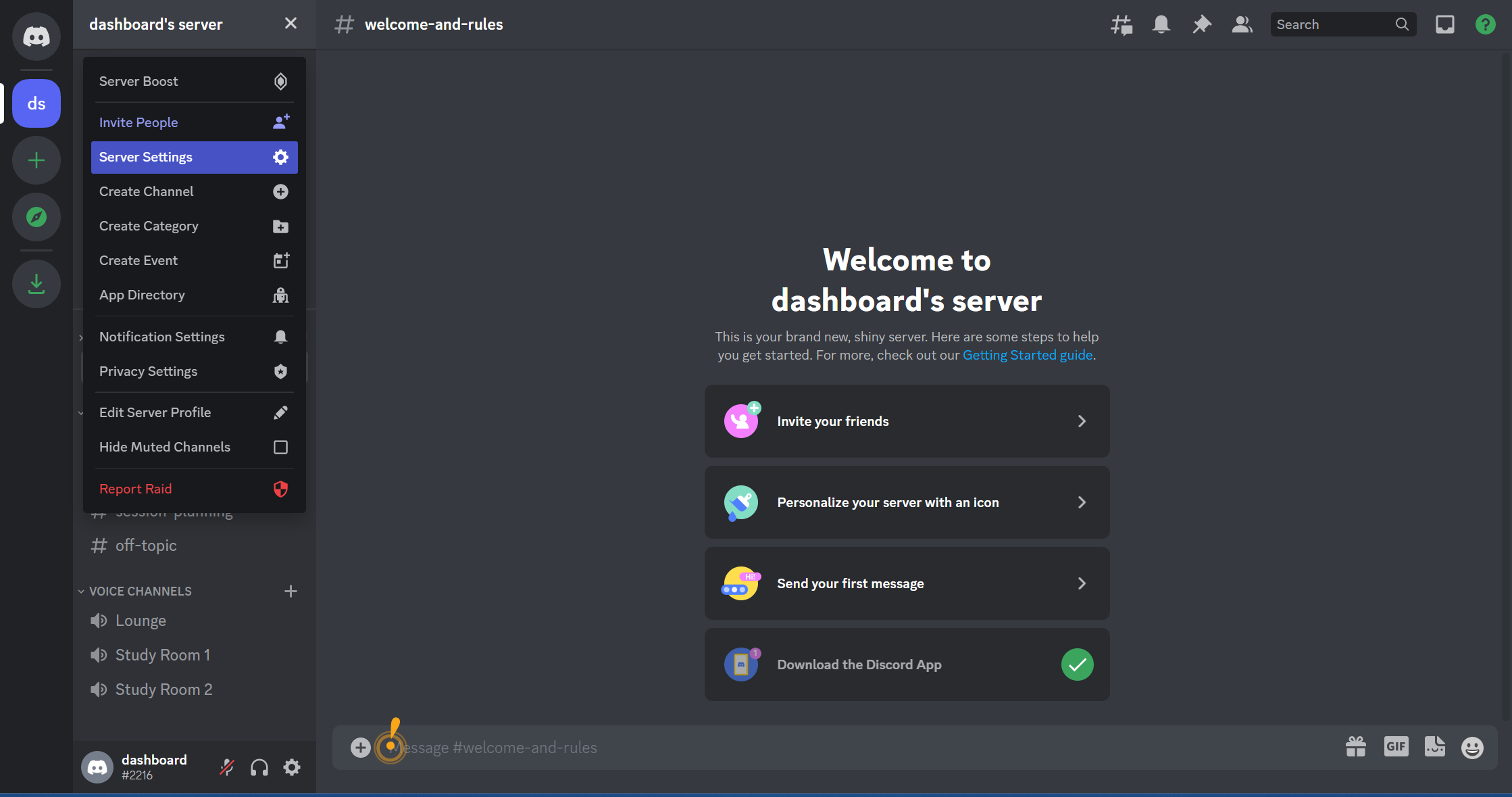 Head to the Community server.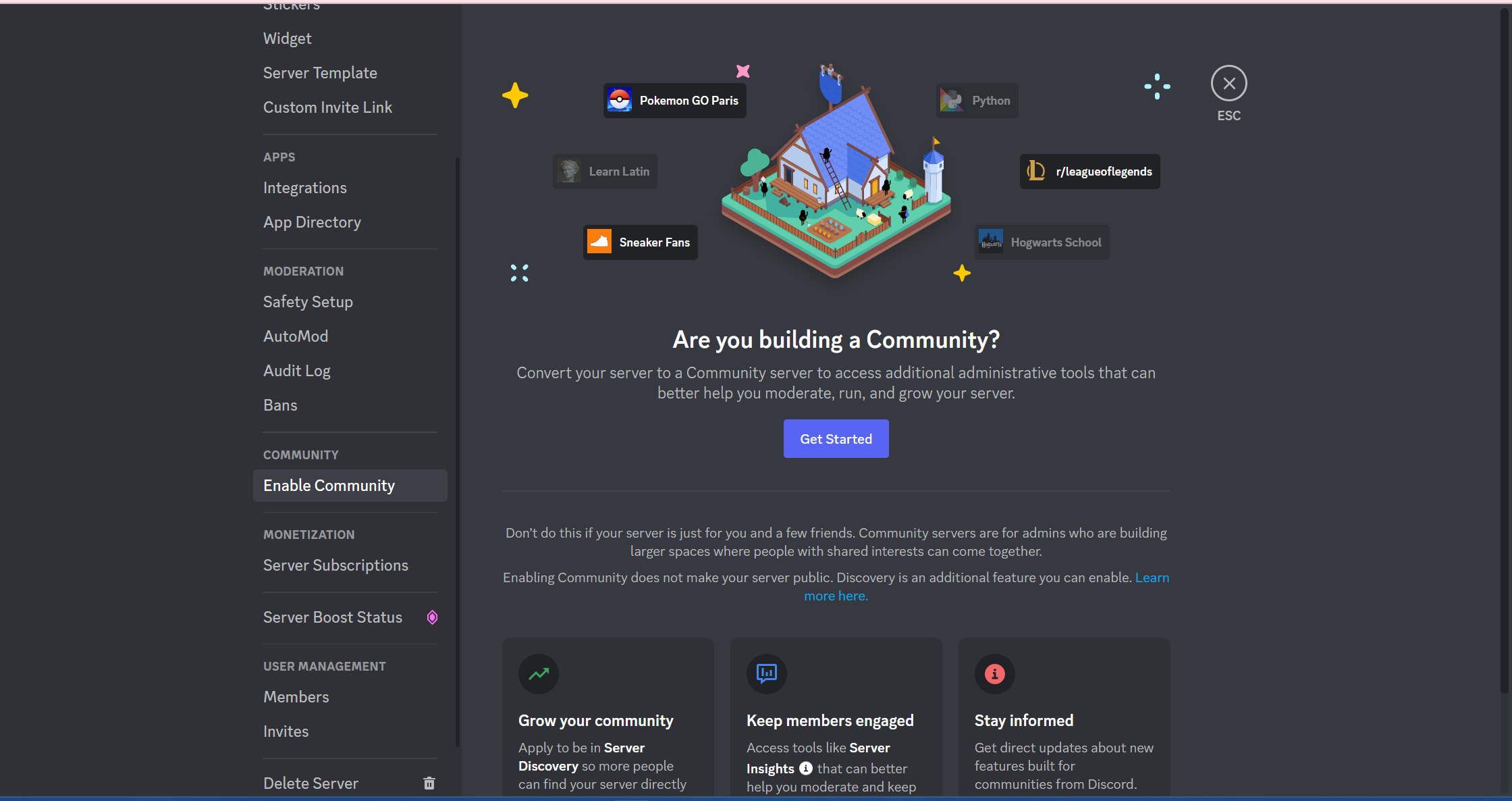 Tap on 'Get Started'. A welcome screen will pop up.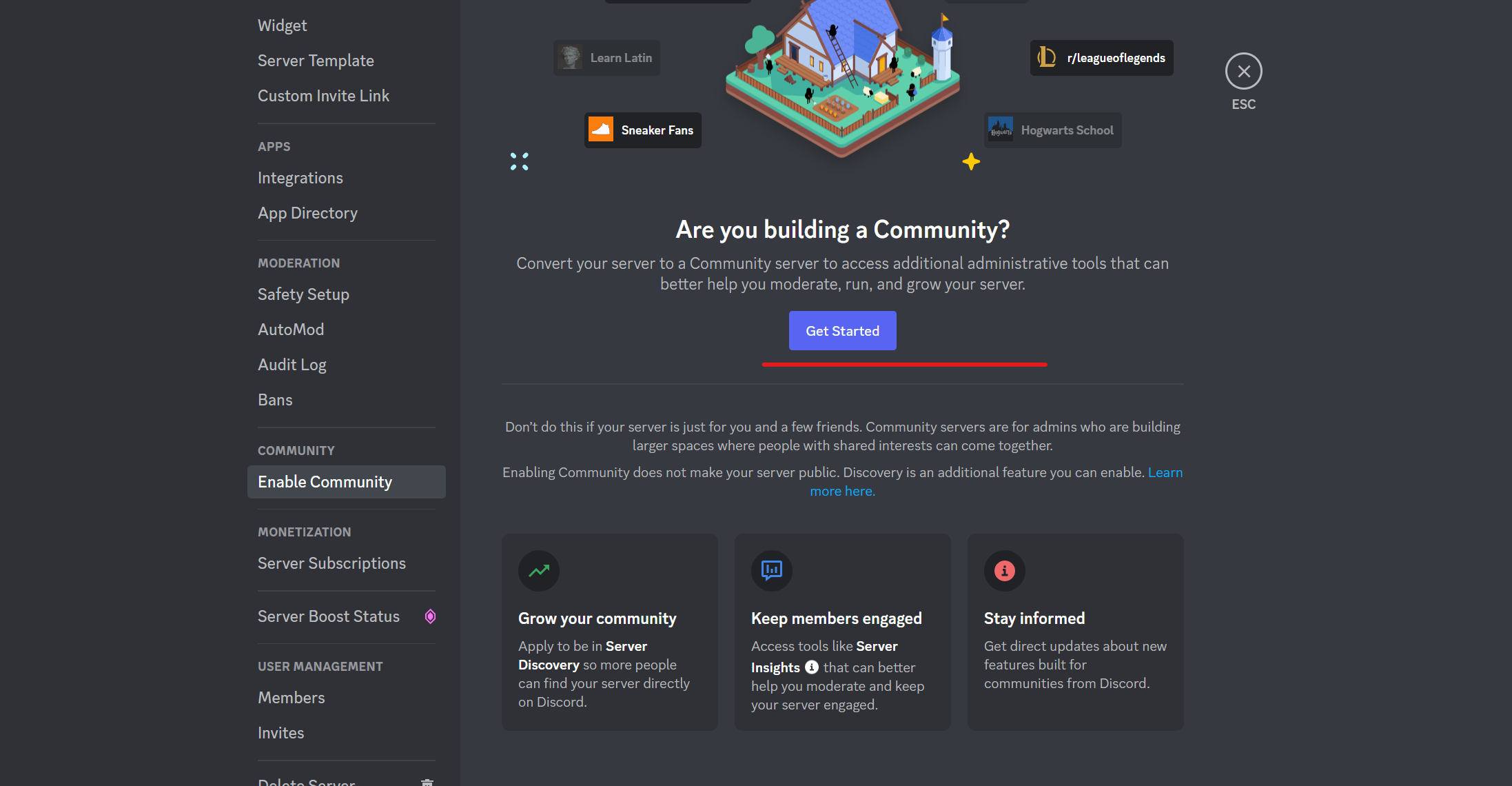 A new dialogue box appears; choose your option.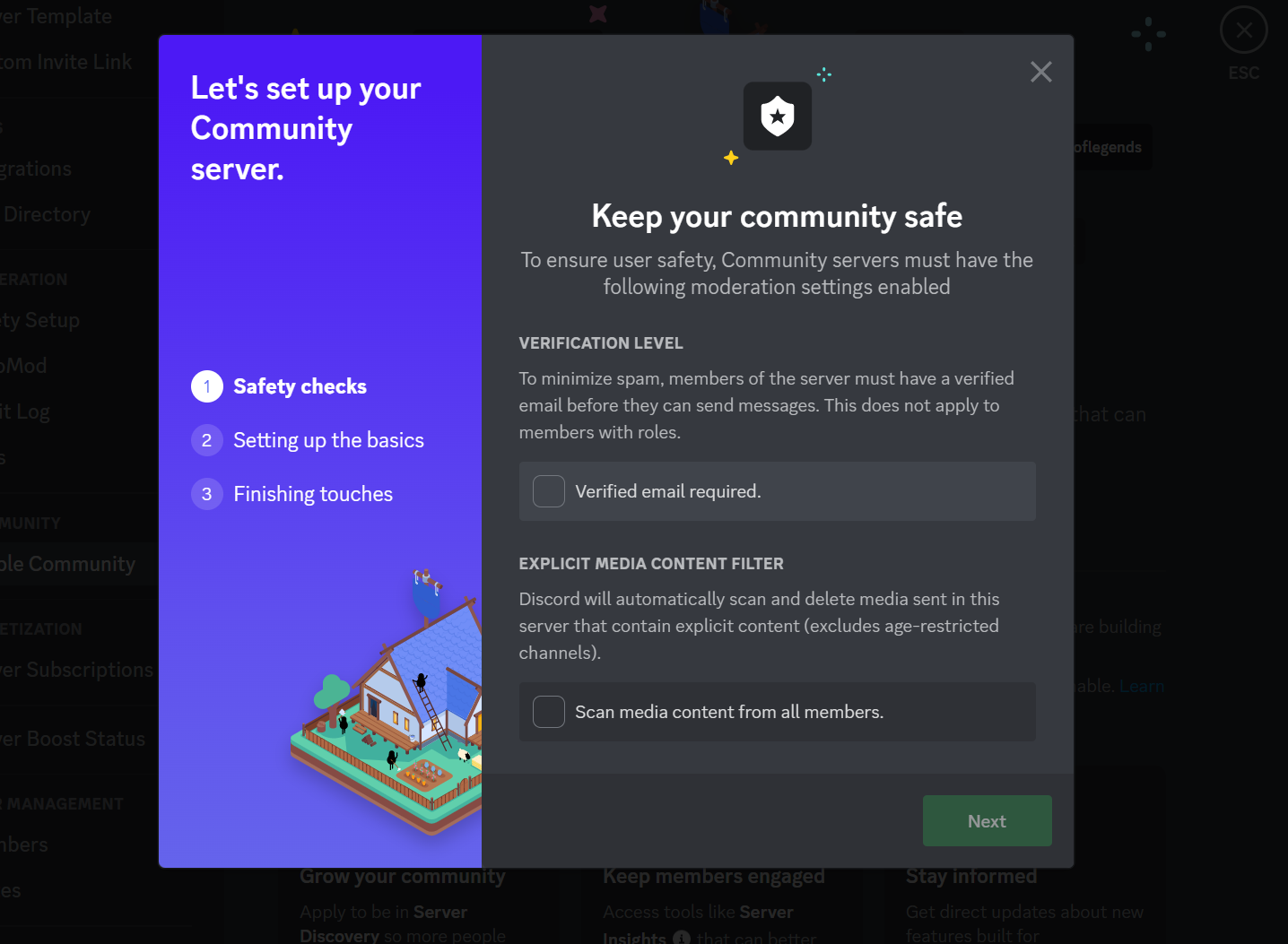 It's time for you to set some basic ground rules for the community server.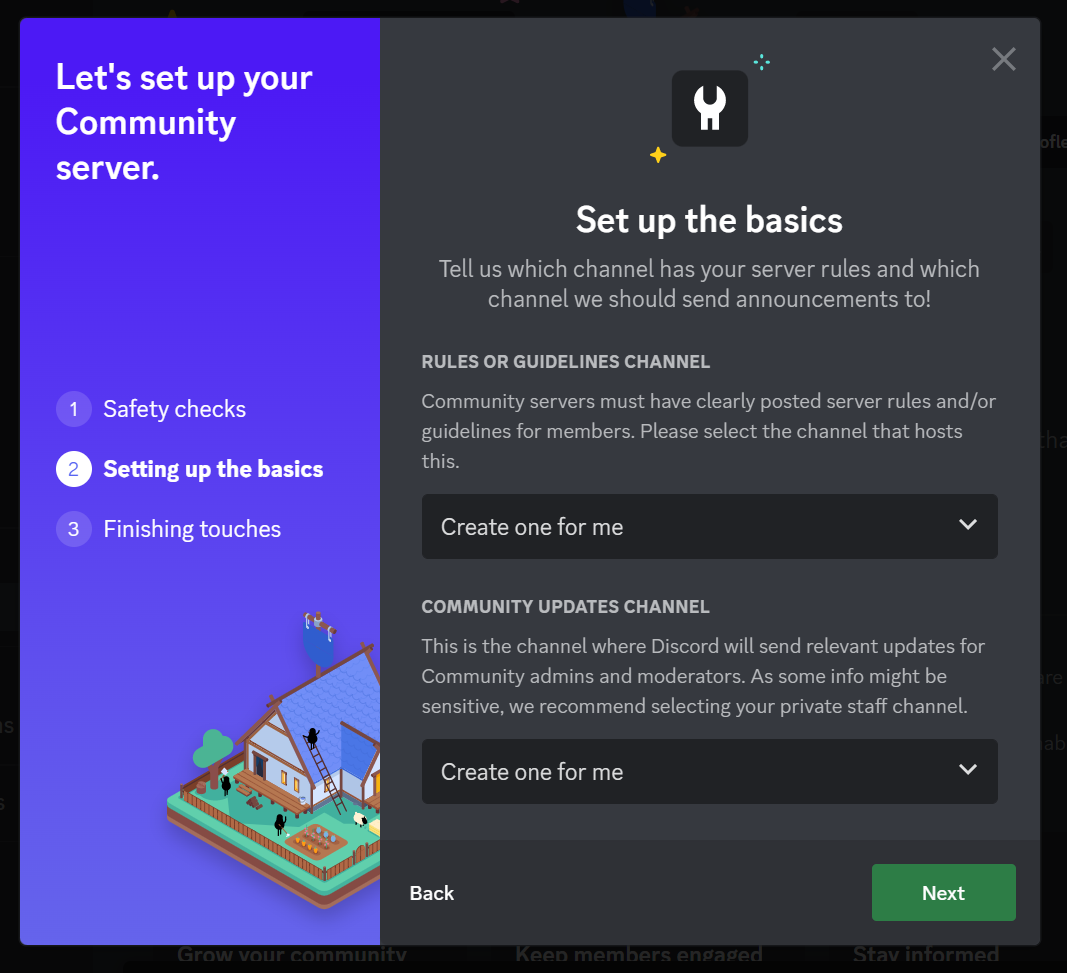 Click on I agree and understand.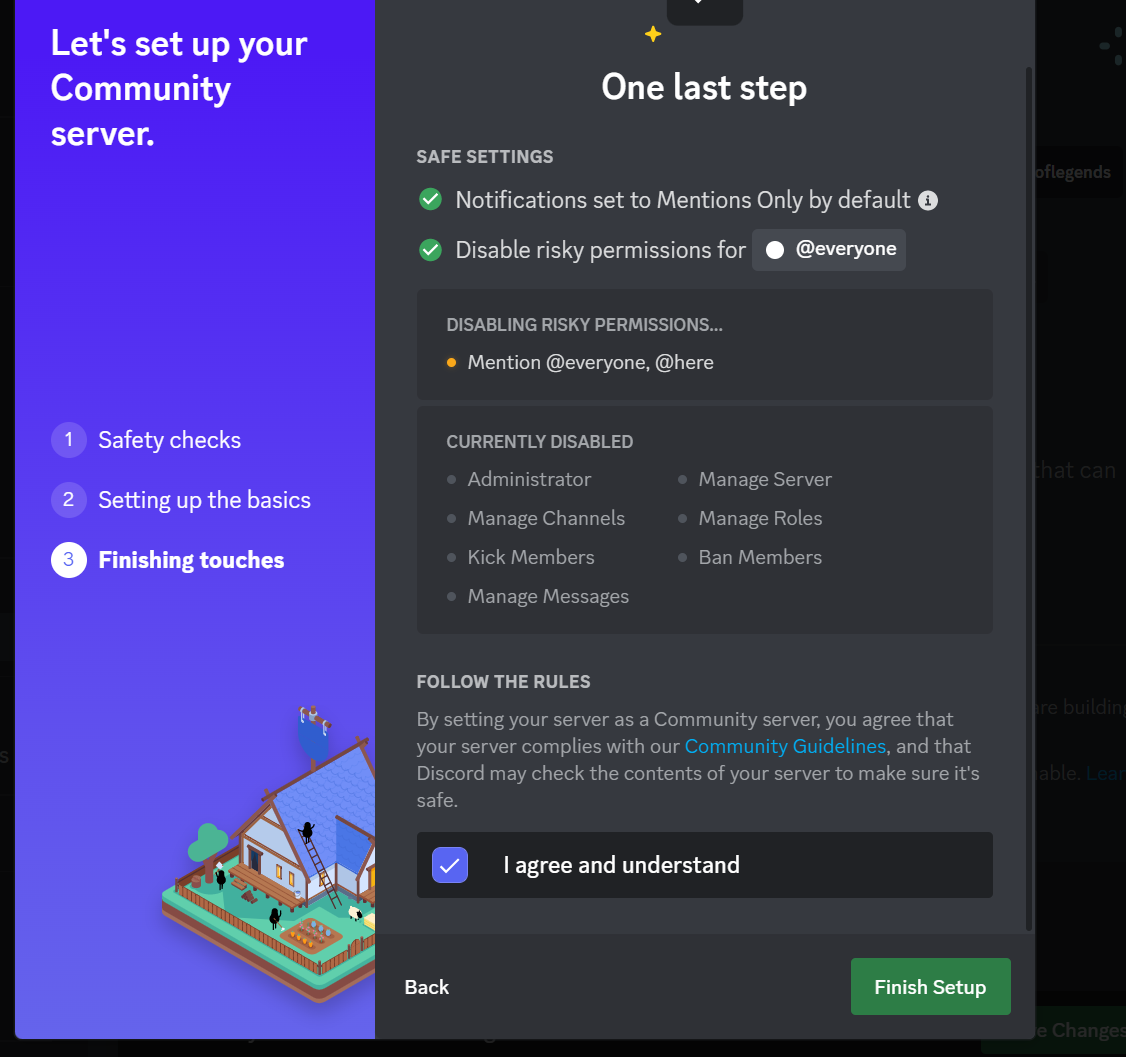 Please wait for some time as it runs a preliminary check on your server to manage roles. In addition, stage moderators must obey community rules, as mentioned on screen.
Discord community rules
There are certain rules that users need to follow while working and enjoying their time in communities. These are some basic rules and almost provide zero hindrance in users working.
Let us understand these rules so that you can avoid breaking any rule in community servers and your ride in the server remains seamless.
A member should log in with a verified email.

The stage moderator must enable the content filter.

The text box channel should be separated.

Once the stage channel permits you and allows you to be an add-stage moderator, your server name includes in the community server.
Creating Discord stage channel
As the stage channel differs from the voice channel, its creation also has modifications. Hosting stage event is convenient. So, let's understand its process:
Click on the '+' button at the top left corner for stage channels like you do to create a voice channel.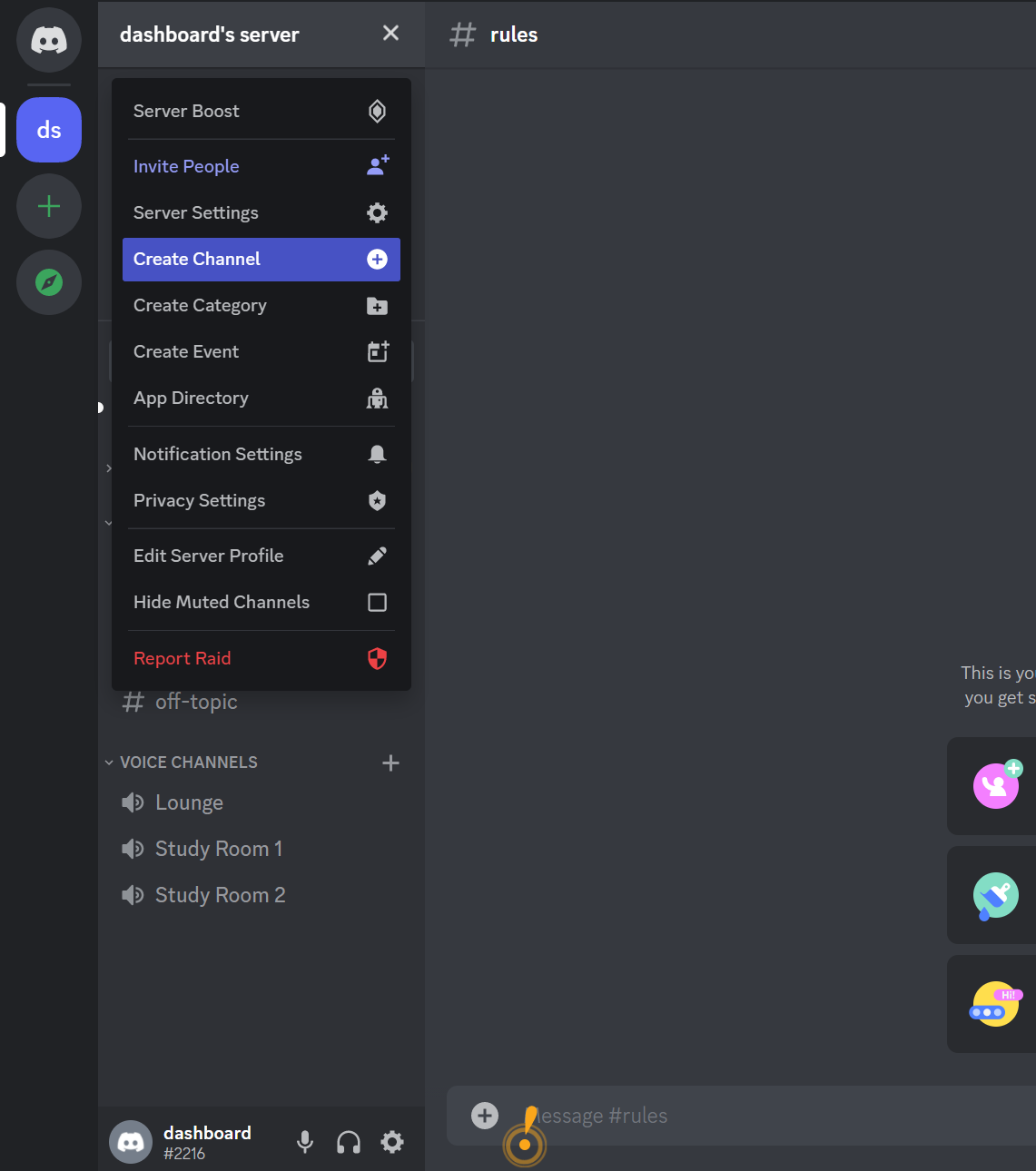 Note: Users can manage or create stage channels by clicking on the server name.
Click on 'stage channel' and tap on 'Next'.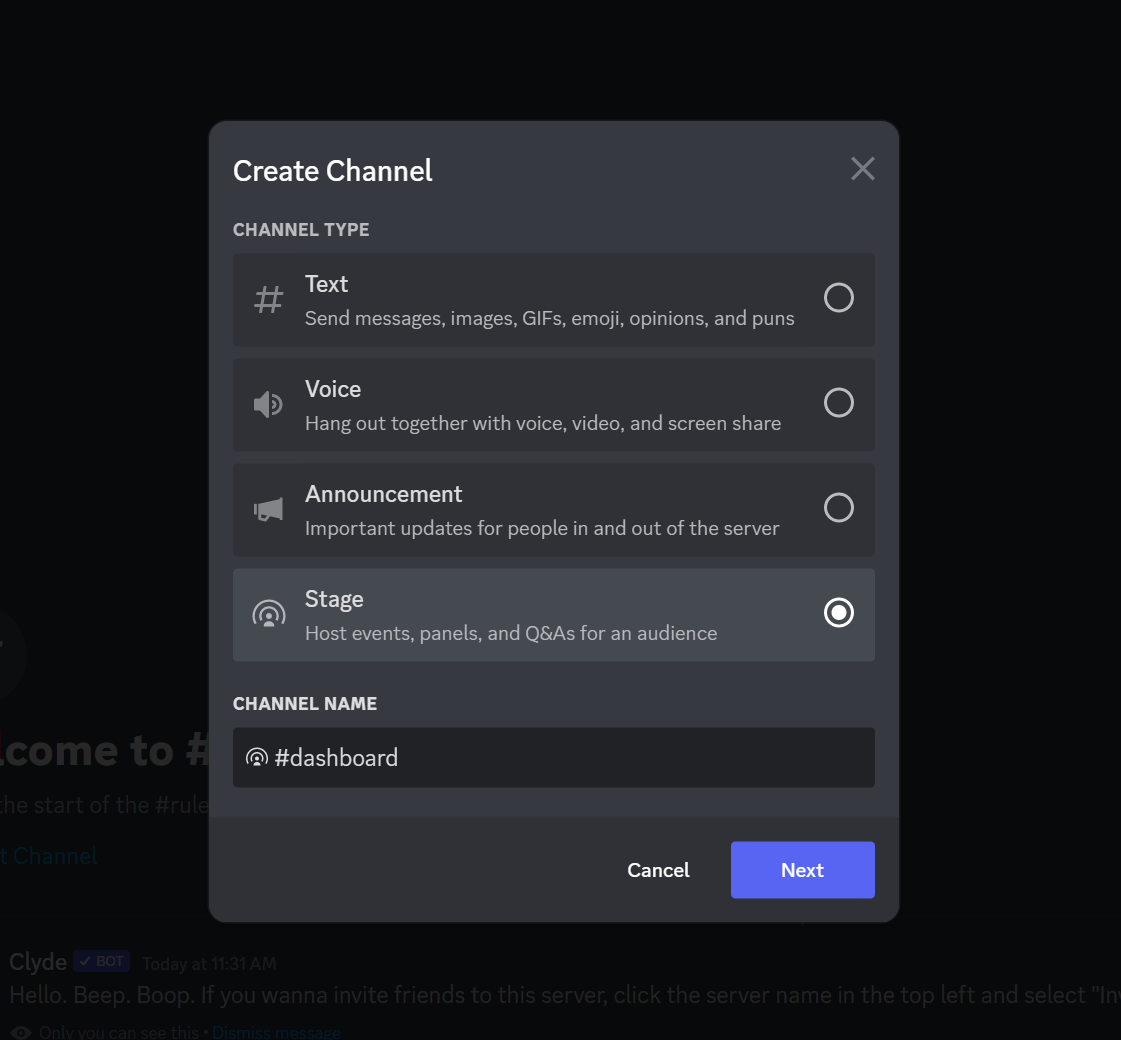 Server members must provide channel names and add stage moderators. Stage moderator must individually add members from the list of channels.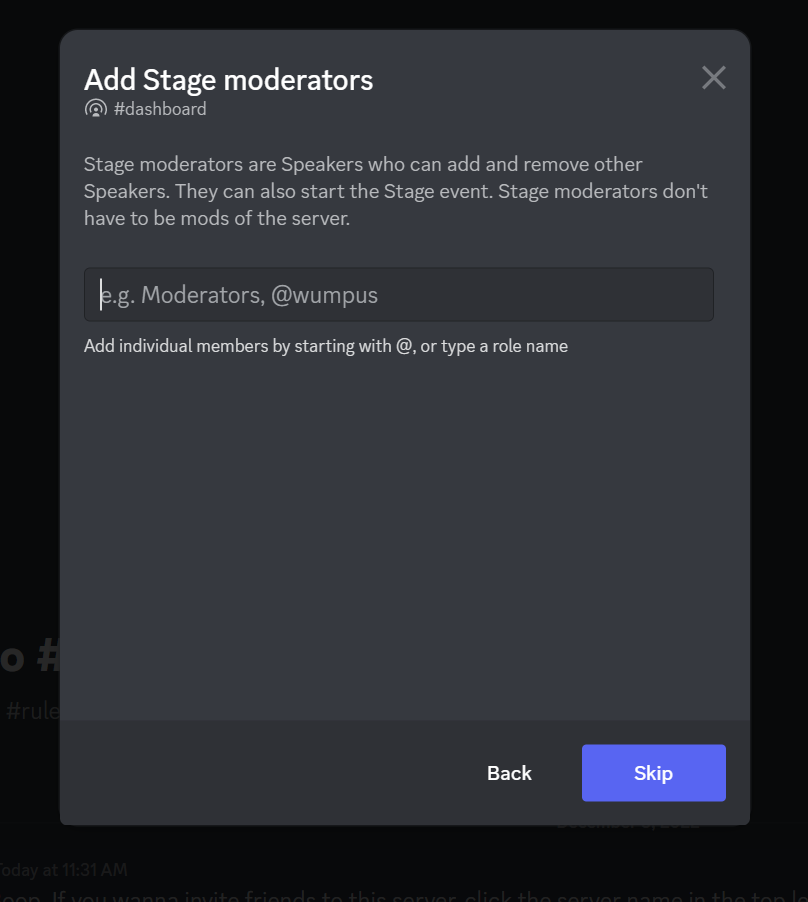 Finally, this way, you can create multiple stage channels.
How do Discord stage's stage channels work?
Unlike voice channel, stage channels automatically mute other speakers by default, except for the speaker. So, a speaker gets a fair chance to speak and join others. Also, everyone equally participates in listening to others.
Let us understand how you can make your stage channel work for you to give you the best experience of connecting with people on the Discord stage.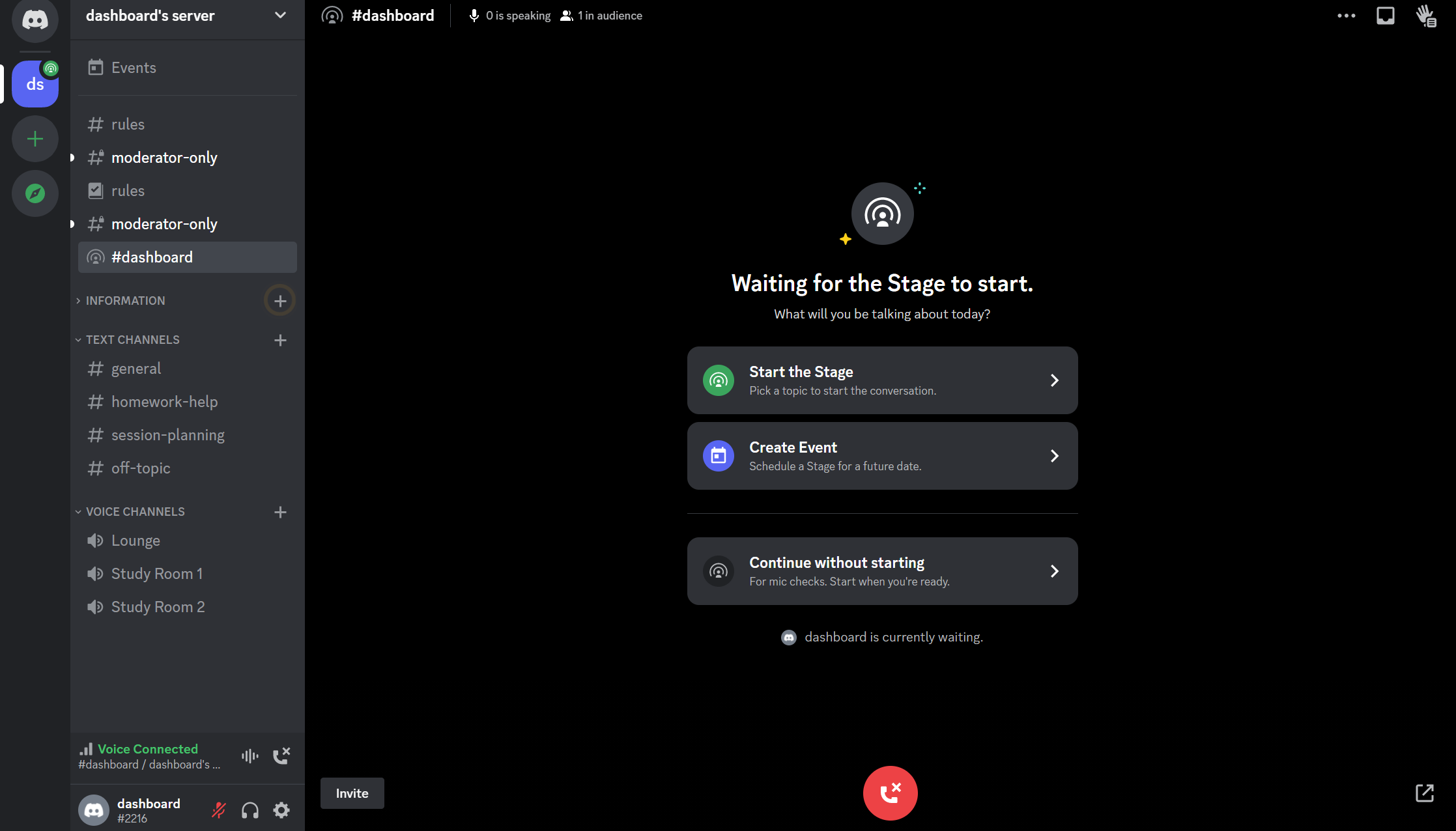 Click on your stage channel or event name to join an audience.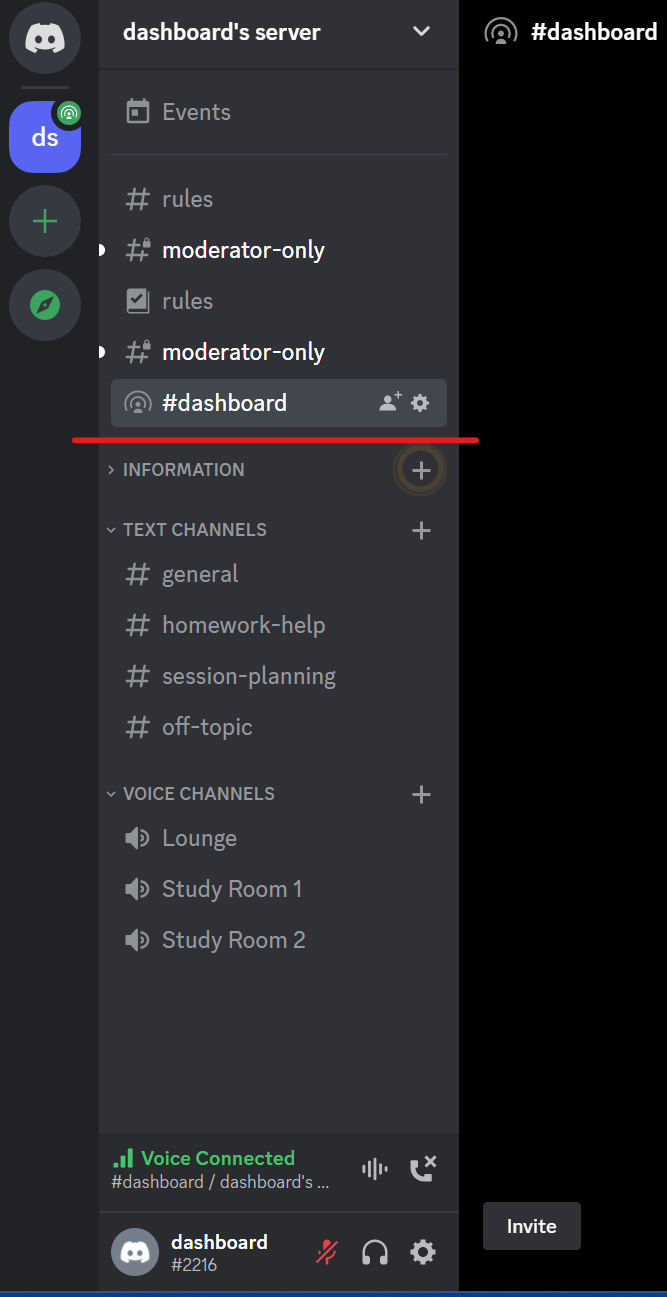 To host stage channels or events, select Start the Stage.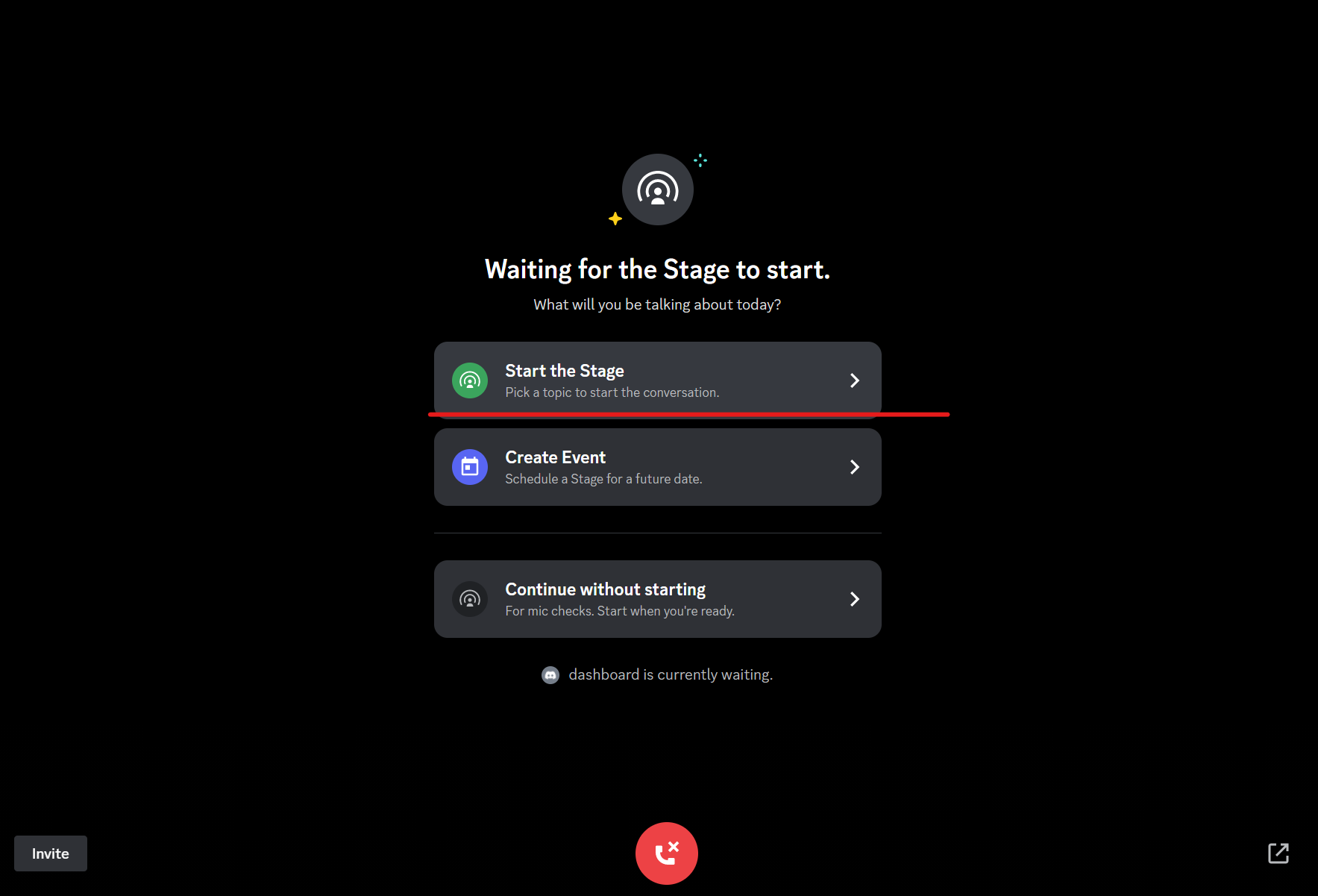 Input the topic name and give public or private access to your event.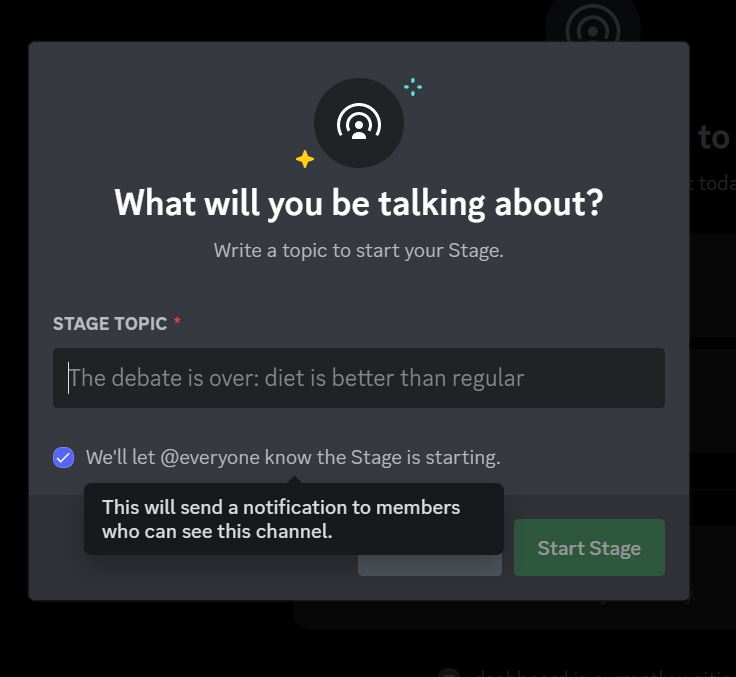 Hosts with moderation tools can invite the audience to speak to their servers.
Get started with your Discord Stage Channel
Discord's stage channel adds brownie points to its superiority because you can host discussion sessions via the Discord server. Discord's one of the new features that has been highly effective. It is a good feature specifically for which you enjoy using Discord.
So, create channels and host fun-filled or informative discussions for your audience members on the Discord app. If you choose stage channel, your communications will be much more energetic and interactive.
FAQs
How to give a channel name to stage channel?
Giving a name to a channel is an easy task. You can either set the channel name while creating it, there will be an option, or you can set it or change it afterwards.
Simply, click on '+' and click on the stage event. Choose the stage event and proceed to type the name. Once done finally save the changes.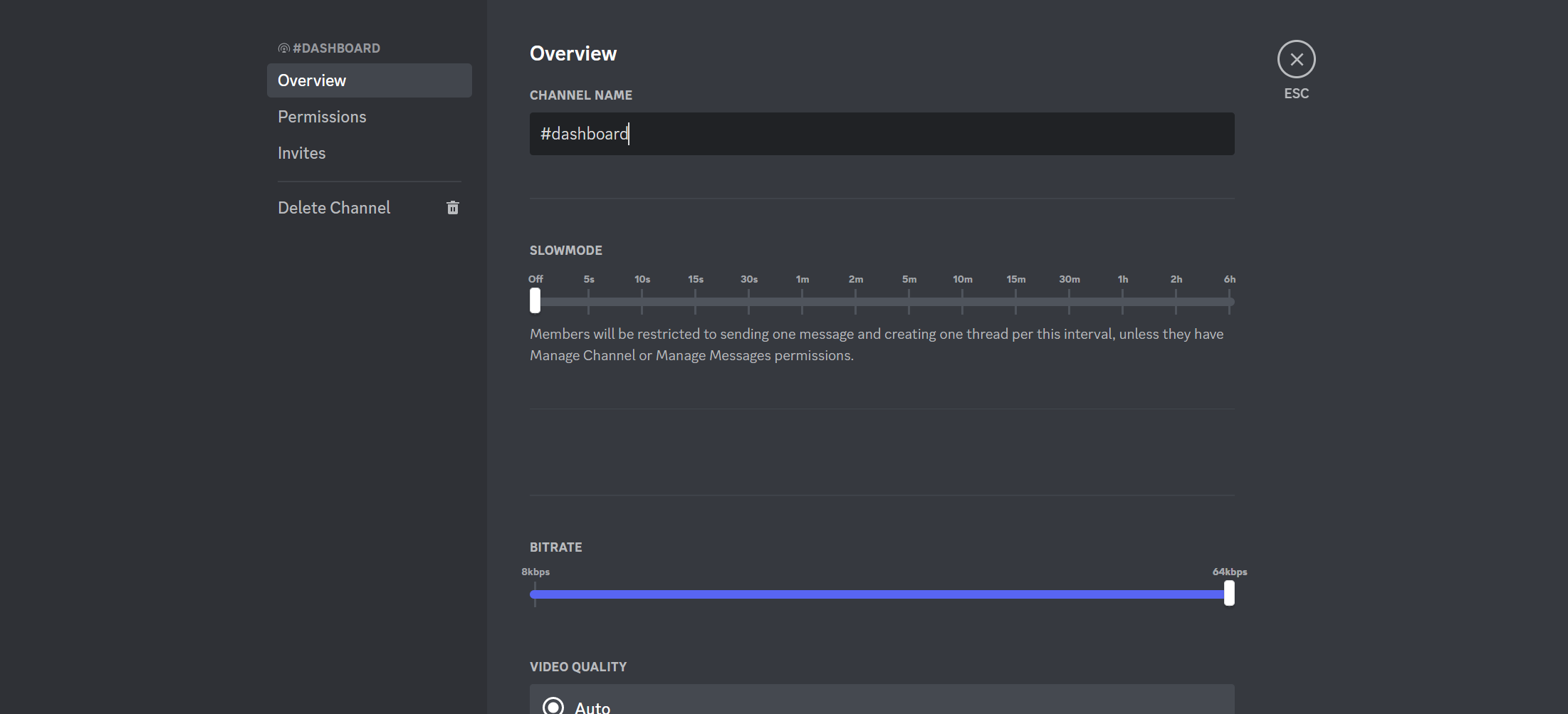 Where is the setting button located in Discord?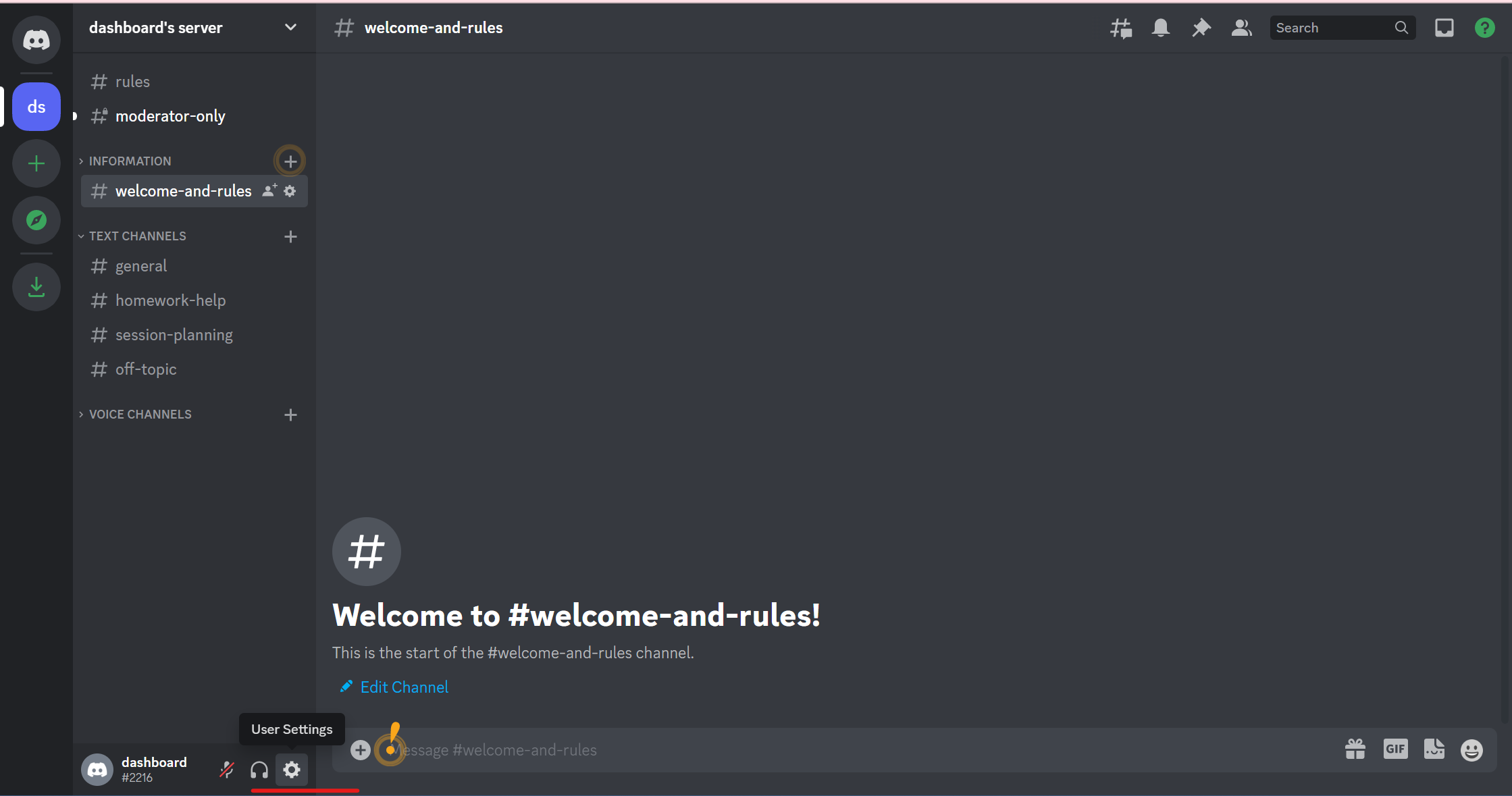 The setting button or gear icon is located at the bottom right of the Discord page. You can change the Discord server, event, speaker, and stage event, and manage roles from there.