Longest discord call‍
Written by: Hrishikesh Pardeshi, Founder at Flexiple, buildd & Remote Tools.
Last updated: Jan 25, 2023
Discord's audio and video calling functionality highlights it among other social media platforms. Just like the world record for the longest continuous hug, people form groups and start long calls. Since 2017, there has been a big competition to set the longest discord call world record. These calls are so long that no social media application or telecommunications company has ever attempted anything comparable.
But why do people start such long calls? For the sake of a world record or starting a pop culture trend?
Here is a quick guide on Discord calls, and the history of the longest calls.
TLDR
Discord is a great application to connect with people across the globe, indulge in group chats, and enjoy live streaming.

There is no restriction on the time limit of a discord call.

People start extremely long calls to set world records.

The first longest call on the app was about 178 hours in 2017.

The longest discord call stands at 16,000+ hours as of January 2023. 
Introduction to Discord
Discord is an app that enables users from all across the globe to communicate in groups through texts, voice calls, videos, and live streaming. People join existing servers or become discord admins to talk with others on the app.
Launched in 2015, the application became popular as most discord users are usually gamers. With 150 million active users per month, it continues to mark its presence among other social media juggernauts.
Discord Call
Making a discord call is not like dialing any other number on your phone. It is a combination of social media and telecommunication characteristics. The technical term for the app is "VoIP". Voice over Internet Protocol is a system that enables audio and video calling through the internet rather than phone SIM cards.
Although you might need to access a SIM card to set up a VoIP app on your mobile phone, that is not always the case. You can download the app on your computer without having a SIM card and start using it. 
How to call someone on Discord
To make a call, you need to add them as a Friend. You can launch the desktop app or access it on a smartphone.
Step 1: Open the app on your device. 
In the case of smartphones, direct messages open on the screen. 
Click on Add friends.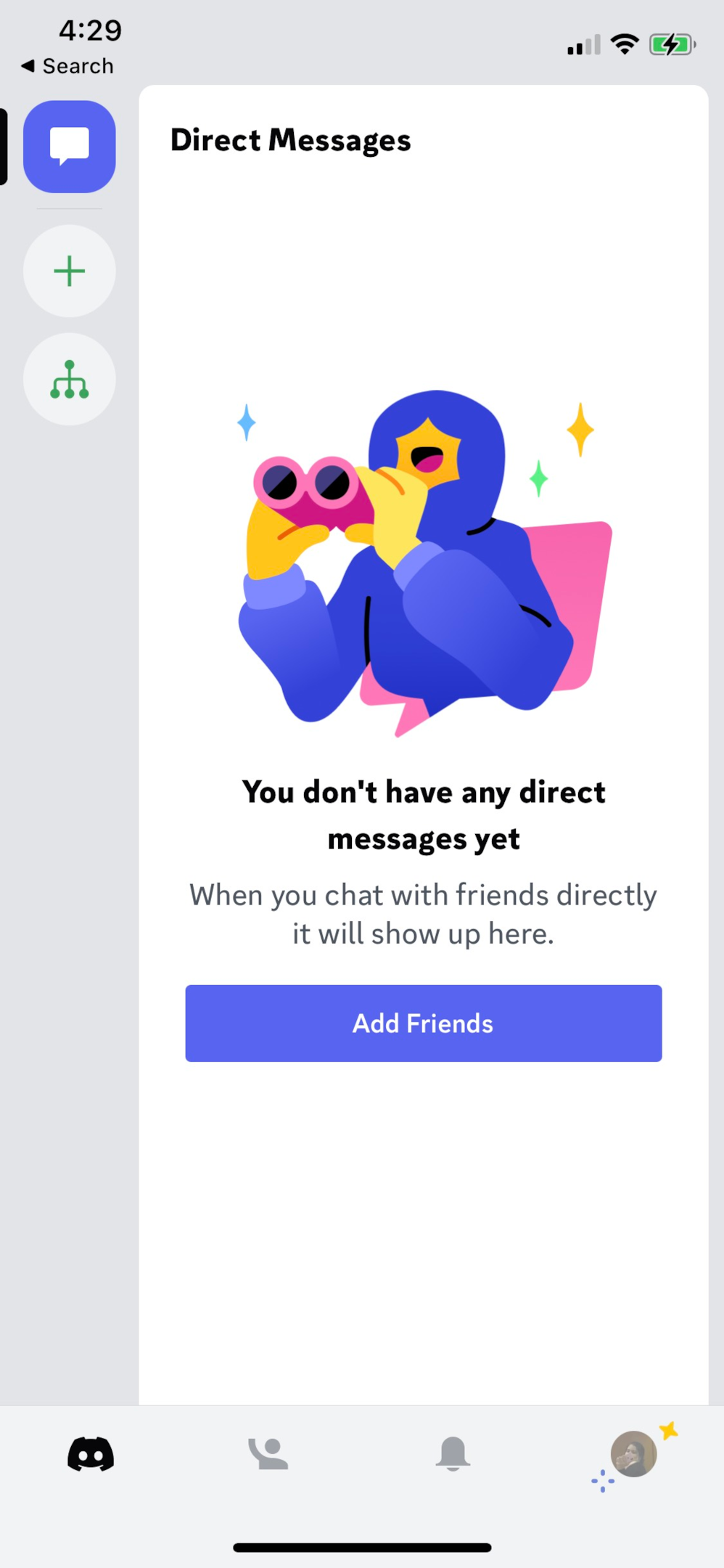 Step 2: Create your server by clicking the icon.
Else, tap on join a friend at the bottom.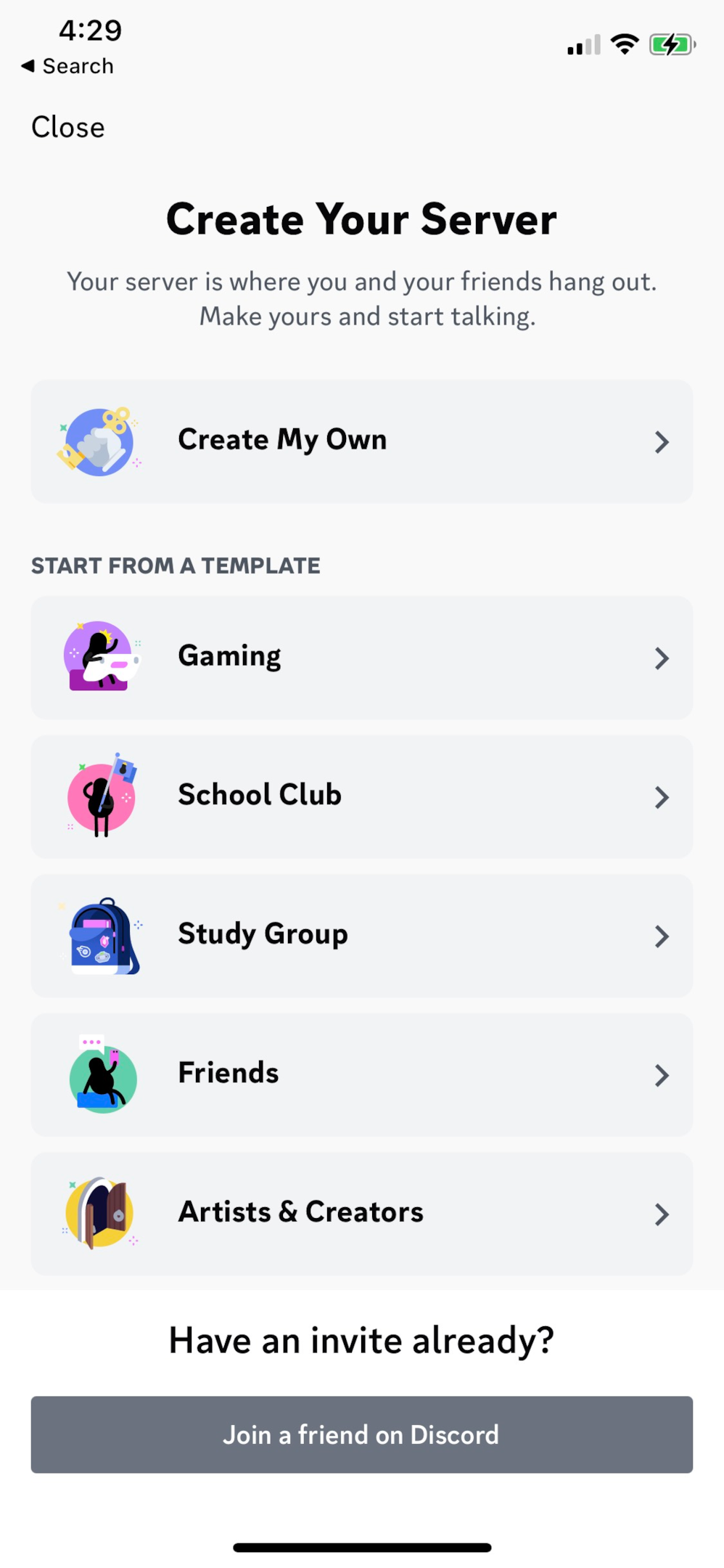 After creating your server, you can invite your friends.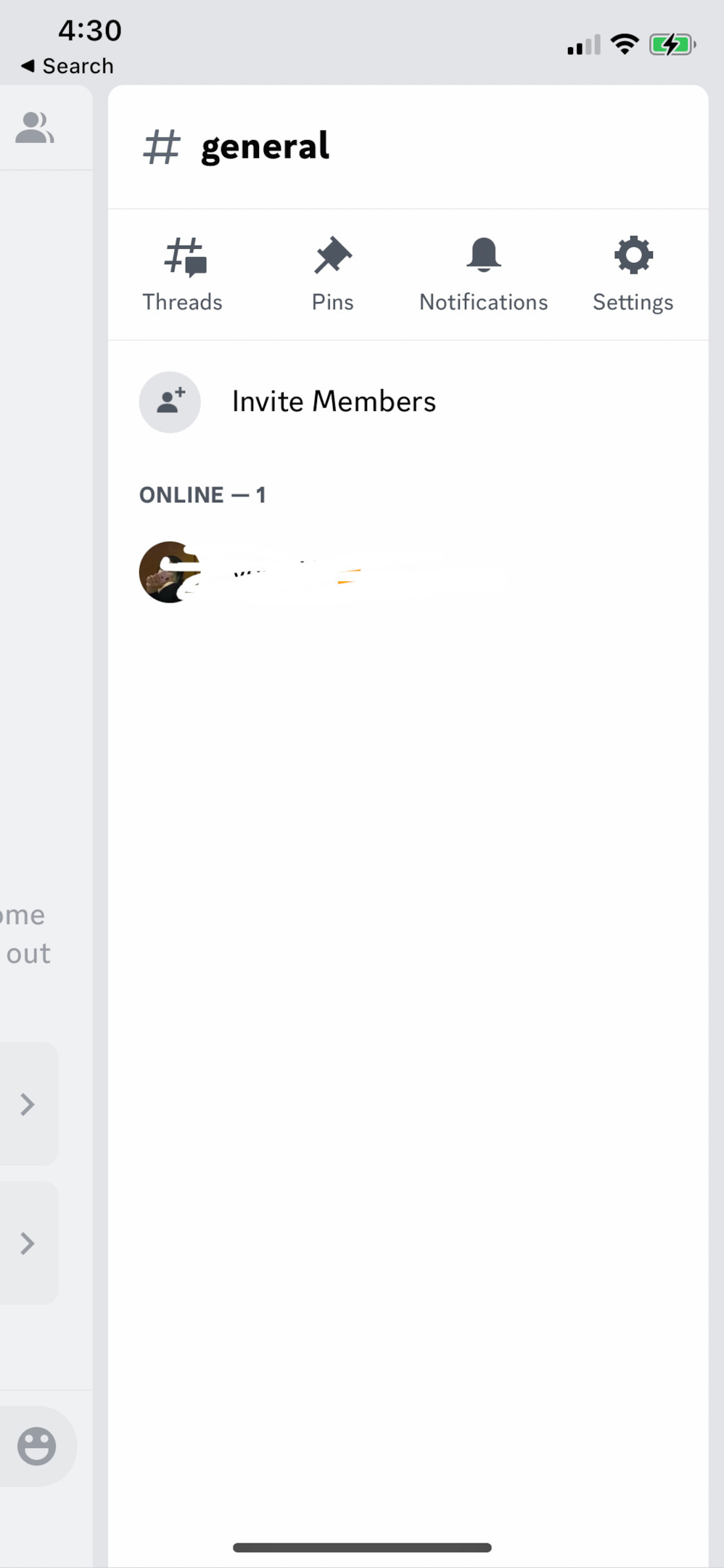 Step 3: Search for an existing server online and click on Join this server. 
The app offers a great feature to join via links available on any website. Clicking on the link will let you join a group or add friends to your account.

After adding a friend, you can see three columns that specify their name, game-playing status, and mutual servers between both of you.
Features of a Discord call
There are voice channels that enable users to hang out through audio and videos. 

Live video streaming and screen-sharing services.

There is no dialing or ringing required to enter a voice channel.

Invisible users are just a tip to enjoy quietly in the servers/groups on a professional level.

A group call button to facilitate quick communication.
How long can a discord call last?
Technically, the voice call has no time limit and can continue for years. Problems like network lags, errors, and internet access issues may automatically disconnect the ongoing conversation.
The users play games for long hours in groups through video and voice chat. When there is a group, there are low chances of network errors because multiple people are present. It is different in the case of private chats between two users of the application.
Private chats
When you are on a private call with another user, the chat can disconnect when the other person leaves.
If you are using the application on the computer and the other person leaves, the video chat ends to save bandwidth. However, such private chats do not end on smartphones. The user would stay alone on the call.
List of record-breaking long calls on discord
178-hour-long call
On 31st December 2017, a YouTuber named ronaldonater uploaded a video of the longest discord call. The first world record of the call lasted 178 hours, almost equal to 7 days non-stop!
266-hour-long call
On 18th June 2018, a YouTuber named Sdslayer100 uploaded a video of the longest discord call. The world record was about 266 hours and 35 minutes, almost equalling a week and a half (11.108 days). Unfortunately, the call ended randomly.
476-hour-long call
On 10th August 2018, a YouTube channel named Foundmyball uploaded a video of the ongoing longest discord call. The conversation continued after the upload- 476 hours, approximately 19.8 days. The longest call unfortunately ended after 598 hours i.e. 24.9 days.
728-hour-long call
Simultaneously, on 17th June 2018, Sdslayer100 started another long call of about 728 hours, approximately lasting a month. But the video was uploaded on 12th August 2018, 2 days after the previous world record.
1451 hour-long call
On 6th August 2019, Sdslayer100 uploaded a two months-long call (1451 hours) that became insanely popular.
2400-hour-long call
On 11 March 2021, a popular YouTuber named FunnyBunny uploaded a video about crossing 1000 hours on the call. It continued for 2400 hours (100 days) approximately as per the owner's announcement on Tik Tok.
5671 hour-long call
Starting on 29th January 2021, a YouTube channel supalsaiah016 publically unannounced a call that lasted up to 23rd September 2021. It was so far the longest discord call on the world record that lasted up to 5671 hours or 8 months.
16000+ hour-long call
The longest call started on 17th March 2021 and is still going on as of January 2023. The current record stands for about 668+ days or 16,000+ hours.
FAQs
Do people sit for extremely long hours to make a record-breaking call on discord?
No, most people are on discord auto-idle during the call. In a similar process to continue the longest FaceTime call, discord users engage and rest in shifts from day to night. Some people do not disconnect but continue to perform other tasks. While others engage at the same time to prevent disconnection as the app end calls automatically for inactivity. 
Why do people start long calls on discord?
It is a pop culture trend on YouTube and Twitter to make the longest discord call world record. The trend is just like Guinness world records of Joe Snape for the longest hug, Tom rounds for being awake, simple alphabet spaghetti arrangement, or one-foot socks.
Is it a single or two discord calls that add to make world records?
Surprisingly, a single group call continues day and night to set a Guinness world record.
Can you fake a long discord call?
Yes, you can easily hit CTRL+ALT+I and select element to edit text for the call duration. However, it is not advisable as people would make this out and won't consider the conversation eligible for the world record.