How to add text to Instagram reels?‍
Written by: Hrishikesh Pardeshi, Founder at Flexiple, buildd & Remote Tools.
Last updated: Apr 03, 2023
Instagram reels have successfully increased the platform's engagement rate among users. People share reel videos with their followers to life's snippets. IG reels are becoming popular, and many content creators use Instagram to earn money by making innovative reels. Also, brands promote their products posthumously via reels video.
Many people begin their day by scrolling reels on Instagram. So, you might have come across multiple or disappearing texts on Instagram reels. Do you also want to learn how to add text to Instagram reels that you make?
In this guide, we will share how to add text to Instagram reels to make them more engaging for your audience.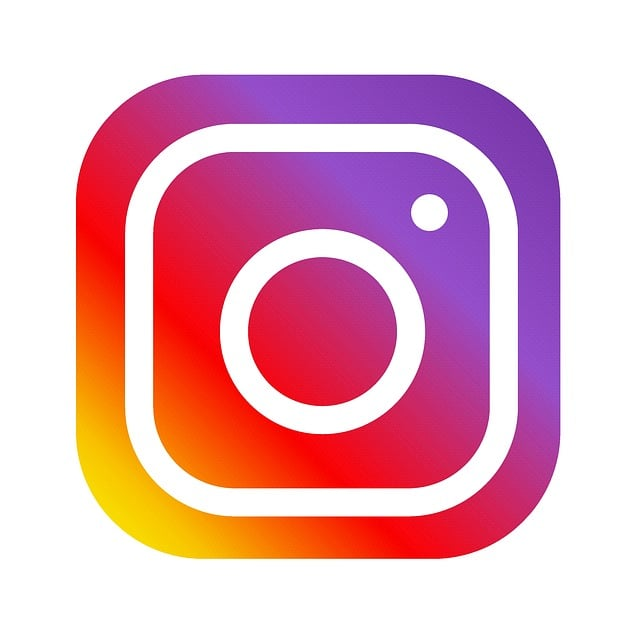 TLDR
You can add text to your Instagram reels video by following these steps:
Open the Instagram app.

Tap on the Aa icon.

A vertical cursor that blinks continuously will appear on the screen. Start typing the text by choosing an appropriate font.

Adjust the size of the text separately as required.

Tap on Done.

You can also position the text that appears as per the aesthetics you like.
What is an Instagram reel?
Instagram's excellent feature is the Reels video. They are immersive, spontaneous, and delightful short videos that users use to entertain their audience or followers. Several creators share reel videos with their audiences to educate, entertain, inform, or promote any brand's product or service. Additionally, people make Instagram reels by following regular trends. Instagram also enables users to write captivating captions with their reels. People share movie reel that contains short movie parts that are on trend.
Users collaborate across the platform with the worldwide community. You can make reels for 15 seconds, 30 seconds, and 1 minute. People can also save reels as drafts and manage reel video as required. Furthermore, you can watch reels shared across the Instagram community by clicking on the reels icon at the bottom.
Do you know that Instagram allows you to add effects, audio, and text to reel video? Read further to learn how to add text on reels video on Instagram.
How to add text to Instagram reels?
Instagram users can upload reels on their Instagram profile. You can add text to Instagram reels without taking help from third-party apps. The feature is available on both operating systems, i.e., iOS and Android devices.
So, let's look at all the step-by-step guide that allows users to add Instagram reel text.
Step 1: Open the Instagram app. Swipe right and navigate to the 'Reel' option available at the bottom.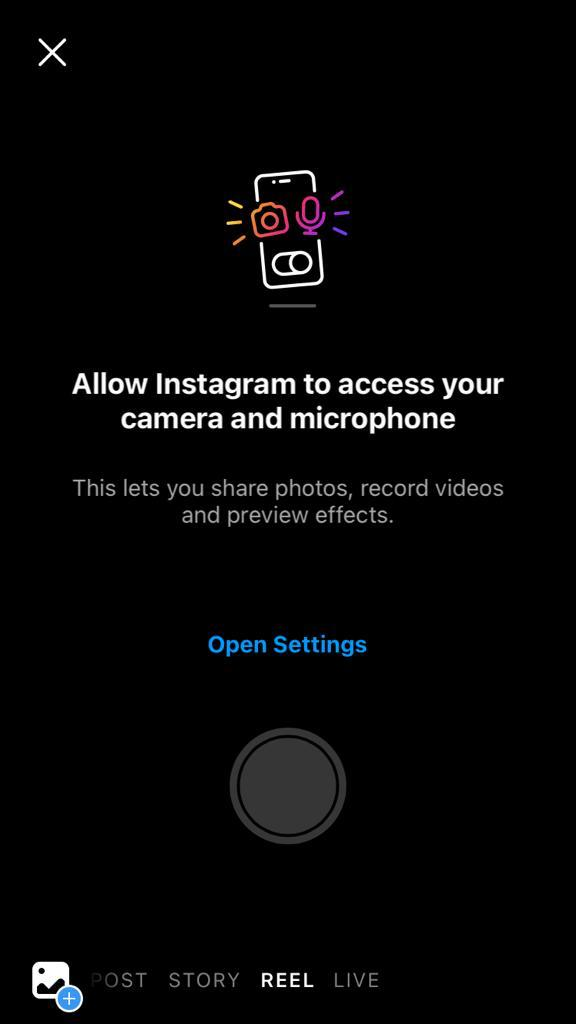 Step 2: Select a reel from your phone's gallery.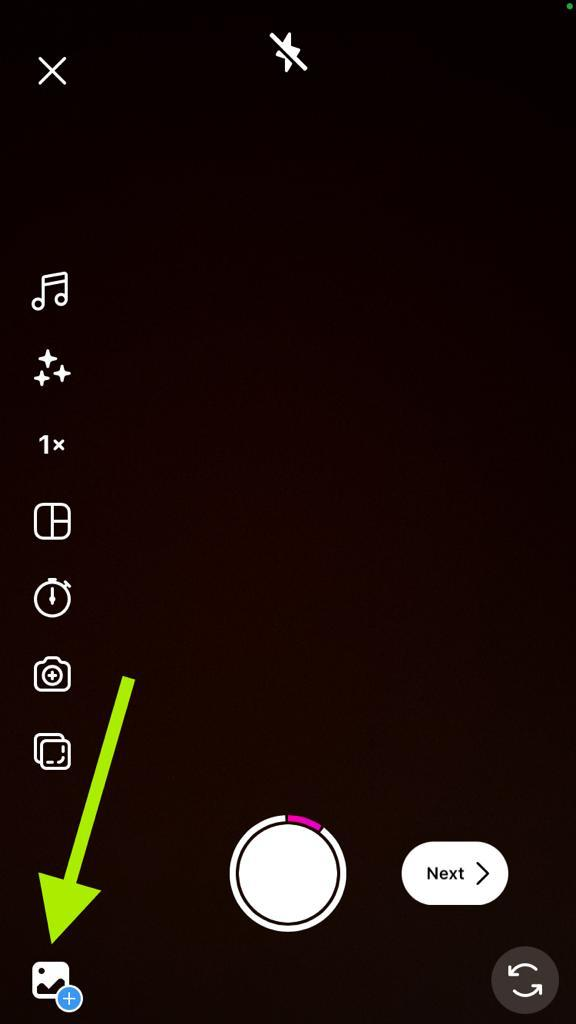 You can also tap on the Record button to create a reel video on the spot.
Step 3: Click on the 'Preview button or Next button' to get a glimpse of your reel video and launch the video editing screen. Here you can include audio, doodle, stickers, and text.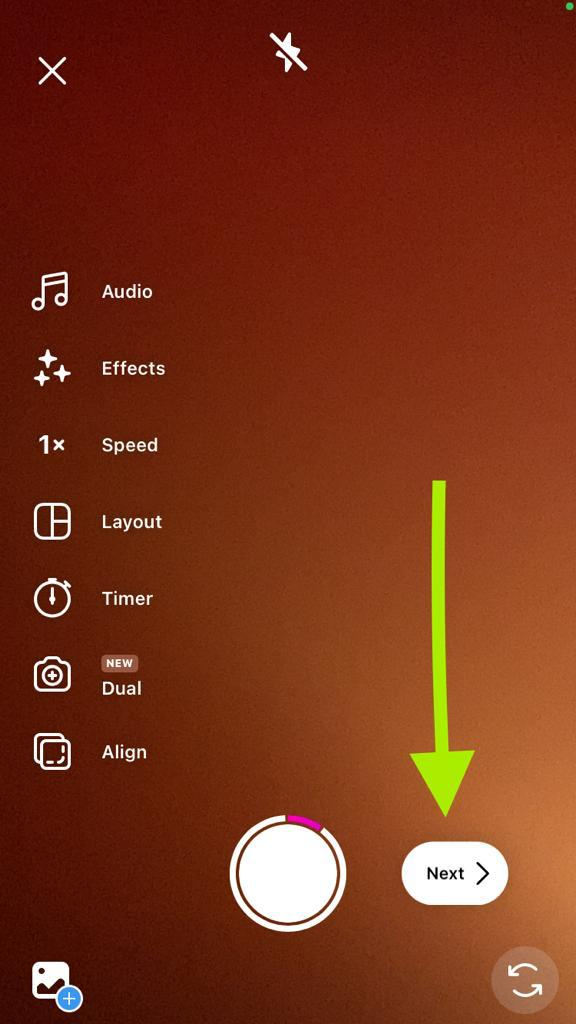 Step 4: Click on the Aa button present at the top left corner. The 'Aa' option, also known as 'Text Icon' allows you to insert text into Instagram reels.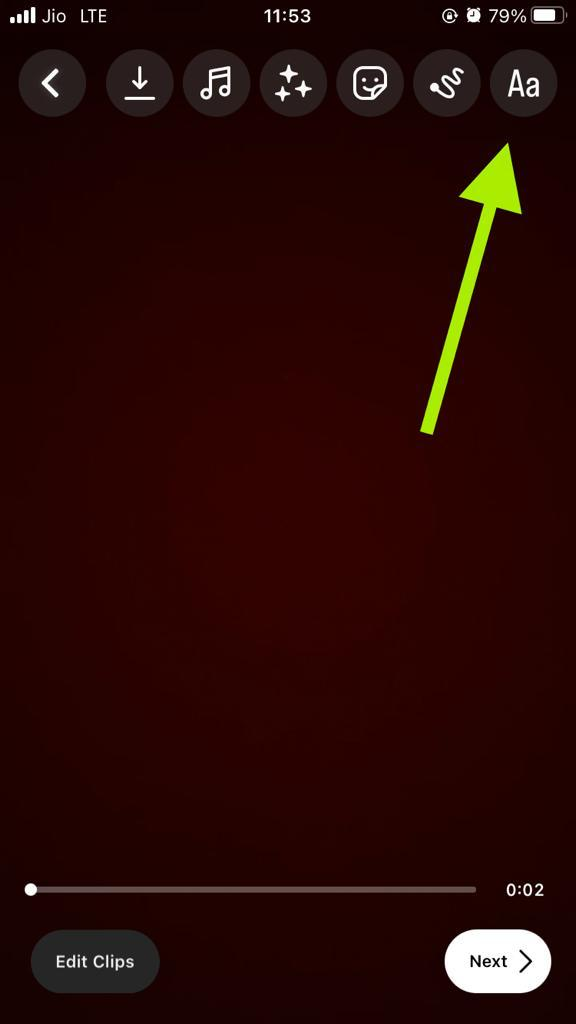 Step 5: A blinking text block will emerge on your screen. Type anything you wish to add text to reels. Similarly, you can add multiple texts on your IG reels.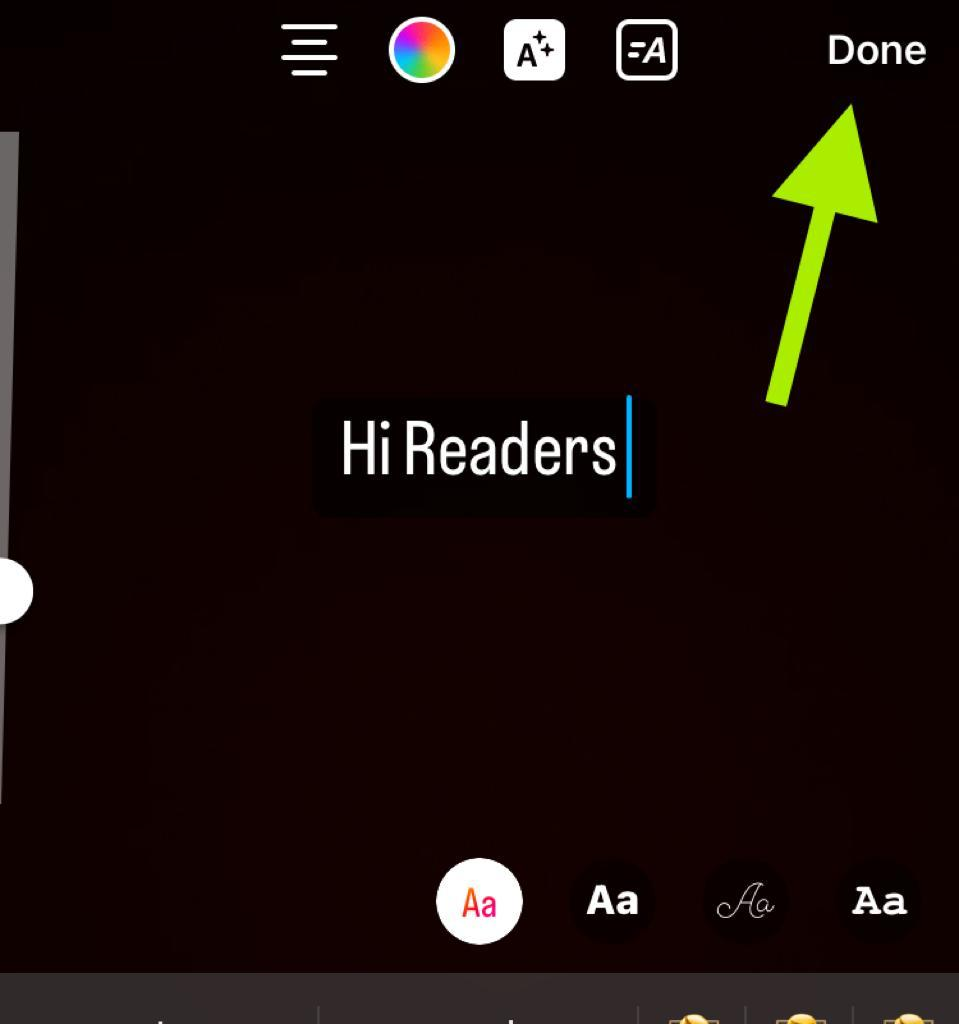 Tap on 'Done' once you complete adding text to Instagram reels.
Step 6: You must repeat similar procedures to add multiple texts on your Instagram reels. So, click on the same Aa icon in the upper right corner and add multiple text boxes on reel videos.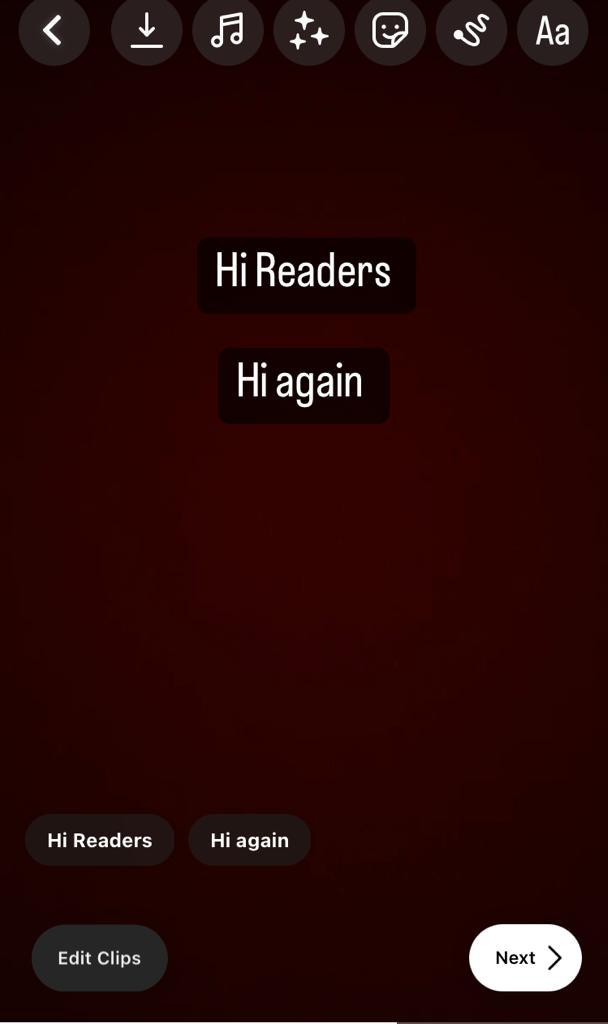 Step 7: Including multiple texts on the video makes your text emerge as separate boxes which you can track at the bottom.
Step 8: Select the white text blocks at the bottom. It shows your reel preview and the texts you recently included. You must drag the white box showing your video preview from one end to the other.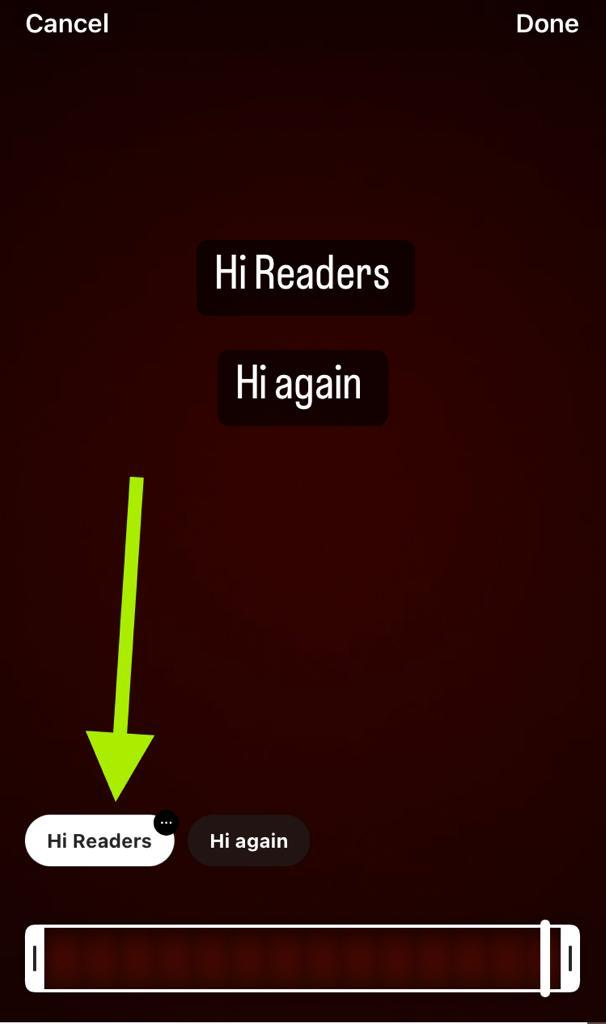 Step 9: Click the white box again to deselect the text box.
Step 10: Once done, click on next, and your reel will be ready.
Follow these exact steps to add text to Instagram reels. You can edit text on all blocks or one by one. You can adjust the text style or text font with the available default options.
Your followers can now like and comment on your reels and can even share them. You can delete inappropriate comments on your Instagram reel's comment section to keep it clean. Remix your own Instagram reel with any uploaded reels with the text-adding feature and notice the audience growth.
Note: The text box on your Instagram reels video only appears on your final video. Therefore, you cannot include texts on individual video clips.
How to edit the text in Instagram reels?
You can edit the text you include in Instagram reels in various cool ways. Instagram allows you to change the font, text style, and text layer. In addition, you can customize the text background and pick a cool shade. We'll look at ways to edit the text in an existing video.
Change text font
Click on Text edit mode when you tap on your text block. Now, all font styles will pop up on the screen. Click on any one of the styles to preview your text on the new video.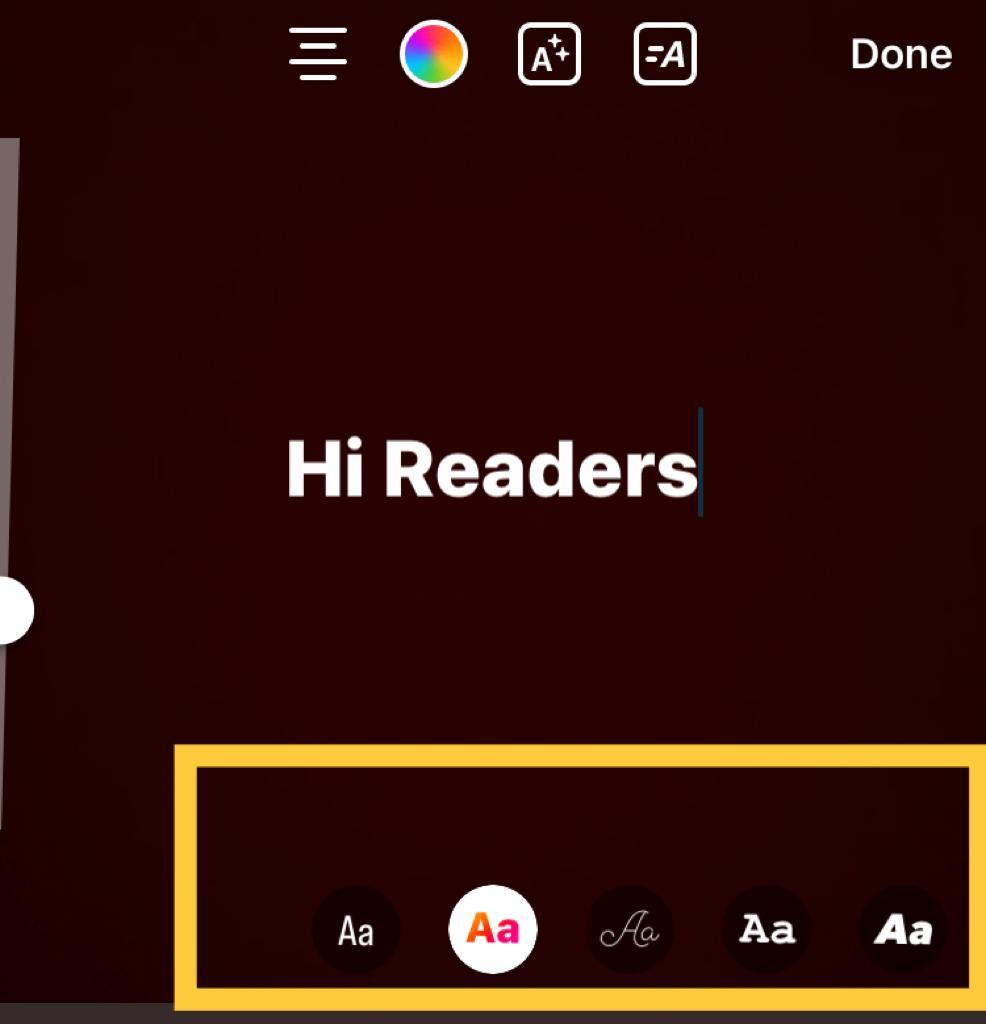 Change text color
Click on the color palette icon in the top right corner. This small icon allows you to change the text color. Pick any shade you want for your text.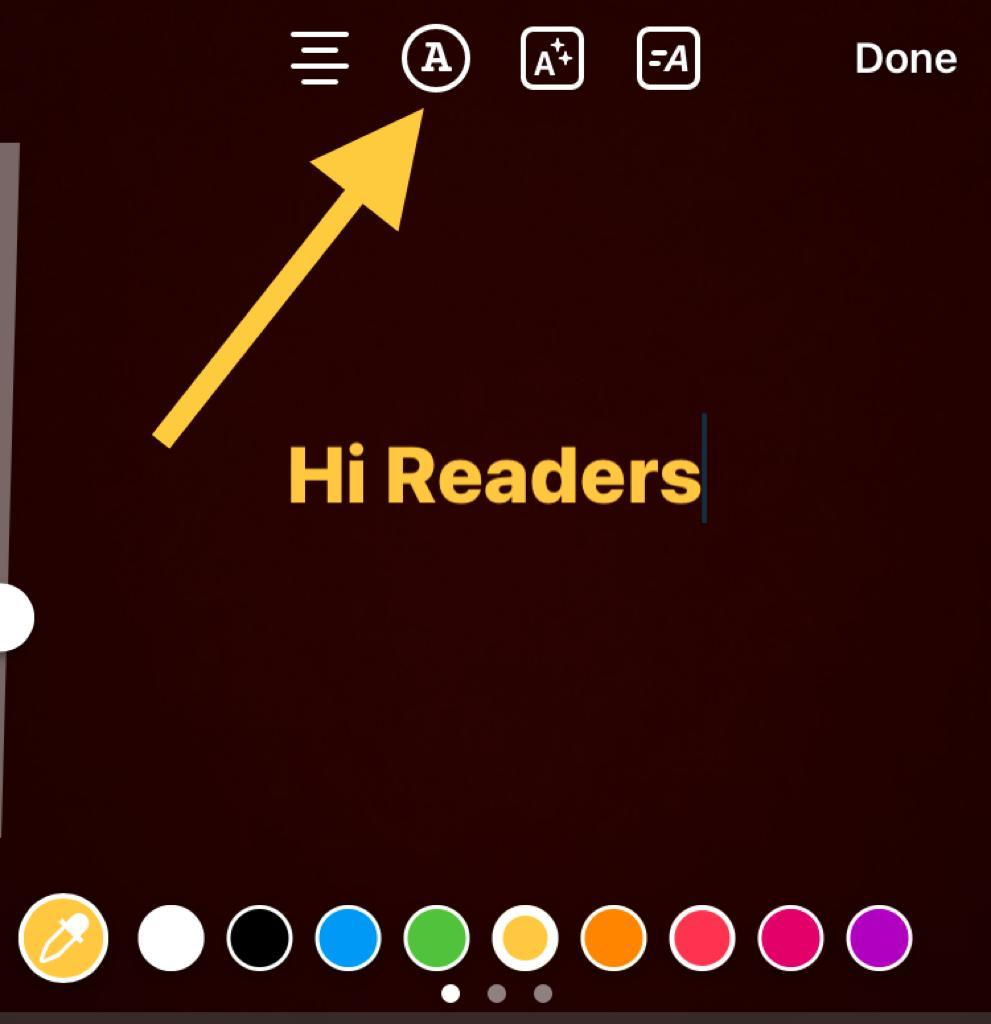 Animate text
Click on the horizontal line with 'aA' icon for your videos. It is called an animated text icon. Now, select any animation you wish to apply for your reel.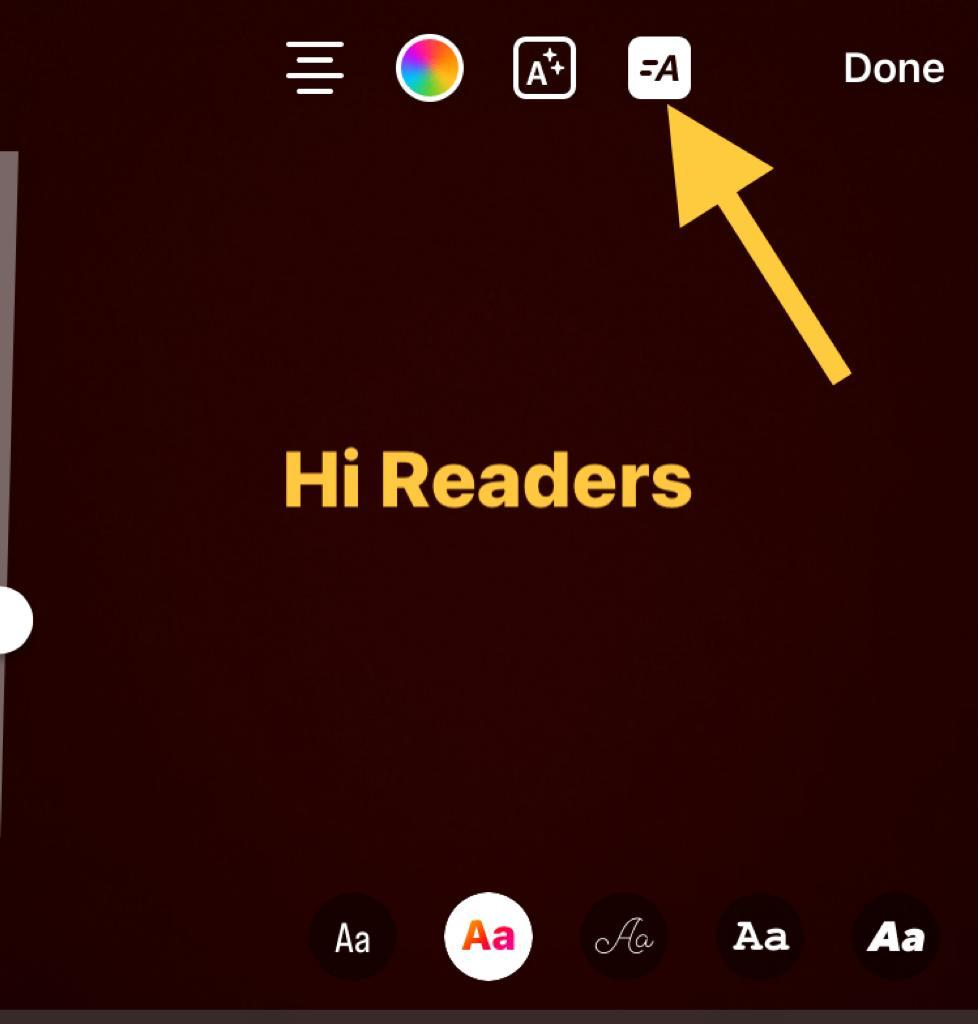 Resize text
Drag your existing text and change its location. Furthermore, pinch it inwards or outwards to resize its shape. You can rotate the text layer with the same gesture.
Likewise, add text to your reel and edit it as much as you want. As a result, your text appears fascinating, enhancing your new reel quality. Add music and make a perfect reel that grabs multiple eyes on the screen.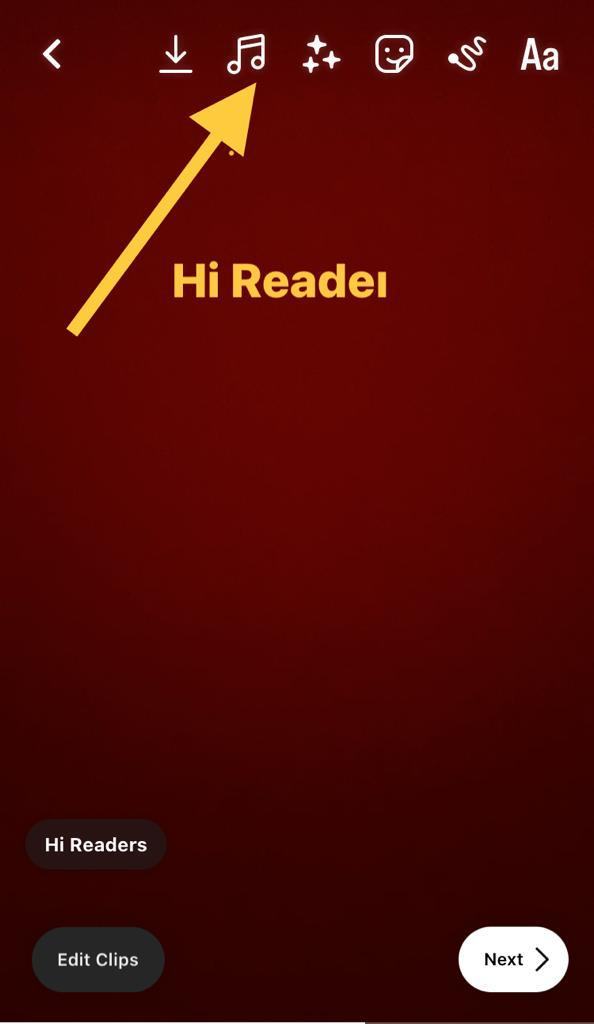 Let's understand if you can add text to reels using other apps.
How to add text to reels using third-party apps?
You can try to add text to reels using other apps if the above method causes disappearing text.
Here are the steps for adding text to Instagram reels:
Navigate the VN Video Editor App on iPhone or Android and click on the download icon.

Open the Instagram app.

Select reel and download it on your phone.

Upload the reel by clicking on the plus icon.

Click on the text layer and tap on Text. Pick any option and edit the text's font, size, color, and location. You can even set a text duration.
Final words
Instagram offers all the video editing features. These brilliant features are available at the screen's top right corner, making editing video seamless. It even provides you with filter information. So, add multiple texts, music, transitions, and much more on Instagram reels.
You can read this article if you're facing some Instagram reel issues on your iPhone or Android device - Solve Instagram reels not working issue
FAQs
What are other Instagram reels editing apps?
Some widely used editing apps are InShot, VN Editor, and Canva.
How to delete text from reels on the Instagram app?
Click on your text on the screen and drag it at the bottom. Discard your text in the dustbin icon.
Can you edit text duration on reels?
You can edit text duration when you style your text. Tweak the text duration time for how long you want your text to appear on screen.