How to get Disney filter Instagram?‍
Written by: Hrishikesh Pardeshi, Founder at Flexiple, buildd & Remote Tools.
Last updated: Jan 19, 2023
Instagram is a fun interactive social media platform where users give their life updates to followers using Instagram stories. People also use animated figures or filters on their faces to look extra awesome or funky.
Similarly, one such trendy social media filter allowing users to transform into their favorite Disney characters is Cartoon Face. The Disney filter provides you similar look on your face as you see on the Disney movie characters. You might have seen your friend's stories with this Disney style and filters.
The cartoon filter looks adorable, and you might want to try the Disney Pixar filter on Instagram. You might also have come across these filters on your friend's story.
So, let's understand how you can get the Disney filter on Instagram as you see on your friend's stories.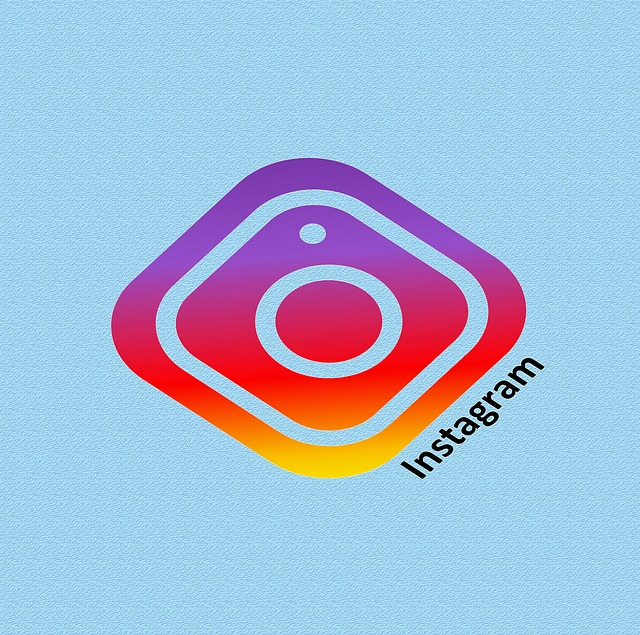 TLDR
Steps to use the Disney character filter on the Instagram app:
Install the CartoonMe app on iOS or Android devices.

Tap on the 'Get Started' icon.

Click on the 'Upload Photo' button.

A dialog box will appear on your screen. Select from where you want to import the picture, e.g., camera or gallery.

Wait till the app applies the Disney character filter on your face.
What is a Disney filter?
We all might have pictured ourselves as Disney Characters while watching Disney movies. What if we tell you that you can look like any Disney Princess or Pixar Character within a few seconds?
Disney Pixar Face filter gives you the correct cartoon face inspired by prominent Disney Pixar Characters. Moreover, you look cuter with this Instagram filter.
The Disney filter was released in 2020 on Snapchat and had been doing rounds on all social media platforms. However, some Instagram users don't know how to use this new filter on Instagram and whether it is available.
Read further to learn how to use this beautiful Disney Pixar face filter on Instagram.
How to look like a Disney Character using a Disney character filter on Instagram?
Disney filter originates on Snapchat, which is most typically known for its distinctive filters. So, Snapchatters used this filter on their stories and their videos would go viral.
As a result, its popularity increased because the filter gives you a cartoon face and big eyes. Most people would use it to get a cartoon face as it reminds them of being in a Disney world.
Let's glance at the steps of using the Disney filter on Instagram.
Browsing on Instagram camera
Follow the steps mentioned below to apply the Disney filter to your video. You can also edit this filter on your images.
Open the Instagram app.





Click on the camera button.





Swipe left to find the search icon.





Now, type Disney Filter on the search bar.





The list of options will appear on the screen with a preview on video. Watch the preview and select one that you like.





You can choose to record video on the spot or choose one from the camera roll.

Add this visual element to your videos and photos.

Now, an effect similar to cartoon 3D style on Snapchat will apply to your selected media.




Likewise, use the Disney princess filter and modify the image. Search the effect gallery in the search bar present at the top left corner and get a princess look, i.e., Cinderella or Little Mermaid.
However, Instagram still has limited Disney filters. So, you cannot use the exact lens effect as Snapchat. Gladly, many third-party apps introduced Disney and other Cartoon characters filters to enable the user to use them on other apps, i.e., Instagram or YouTube.
Therefore, you can use Pixar Character filter on Instagram Camera.
Let's look at the apps that provide you with similar effects as you see on your friend's stories.
Download the Voila AI artist app
Search Voila AI Artist app on Play Store or App Store, which is a pretty simple photo and video editing platform. You can edit your pictures on the app, thanks to its advanced Artificial Intelligence that allows you to use a cartoon filter.
It also gives you three cartoon lenses option. In addition, you can save the effect on your device.
The platform also offers four manipulation modes that morph your face into a Disney character.
3D Cartoon

Renaissance painting

2D cartoon

Caricature
Steps to apply Disney filter on Voila AI artist:
Step 1
Install Voila AI Artist on your phone. Update to the latest version.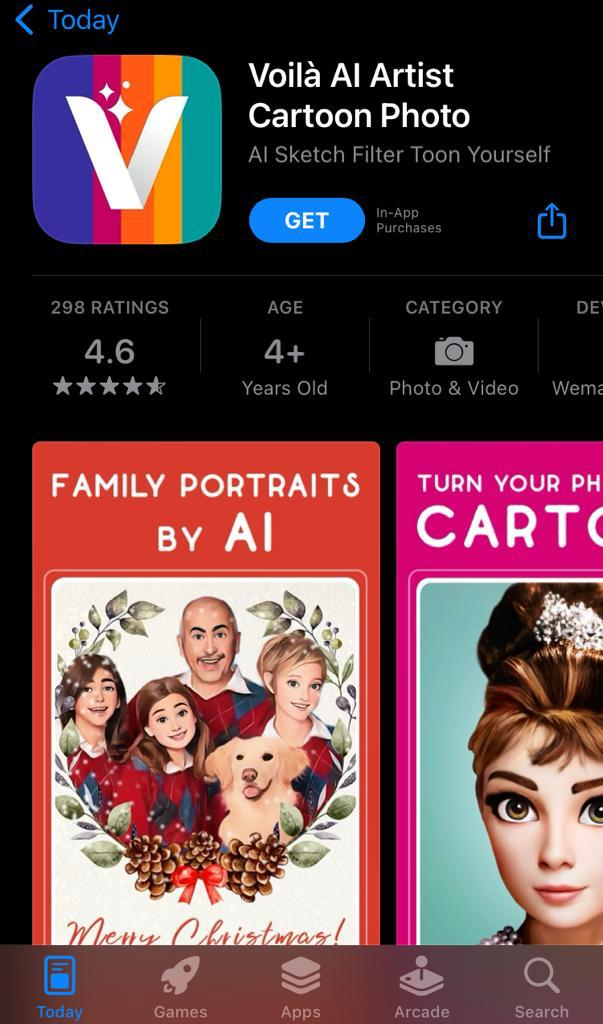 Step 2
Open the app and give the necessary permissions.
Step 3
Tap the 3D cartoon face filter in the advanced option.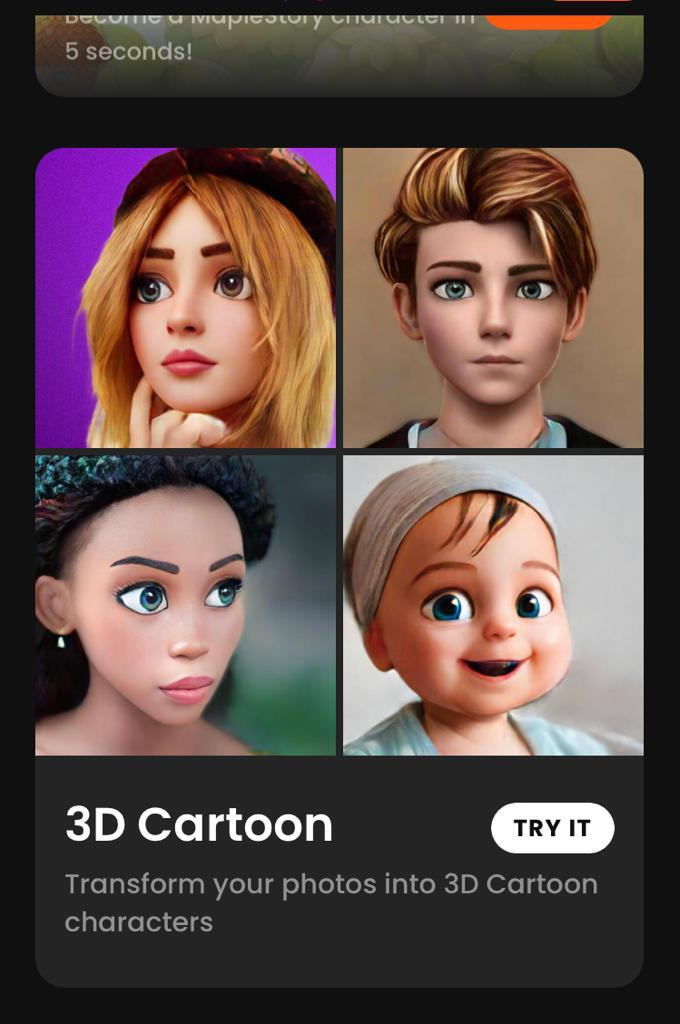 Step 4
Tap your preferred photo import alternative, i.e., photo gallery or camera.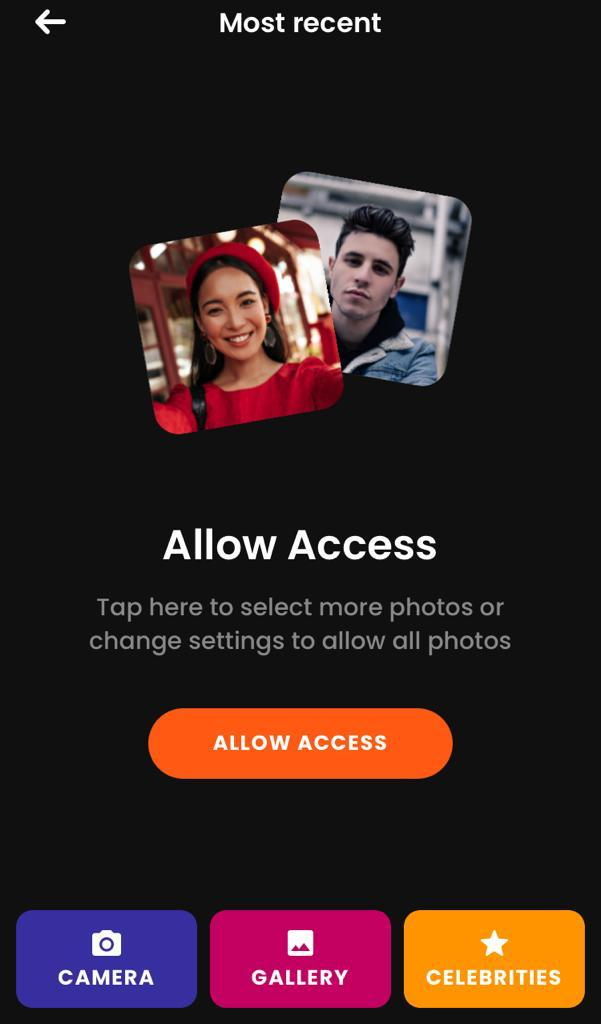 Step 5
Finally, the app will begin turning your face into a 3D cartoon.
Step 6
The app enables users to tweak the photo further and then save the effect.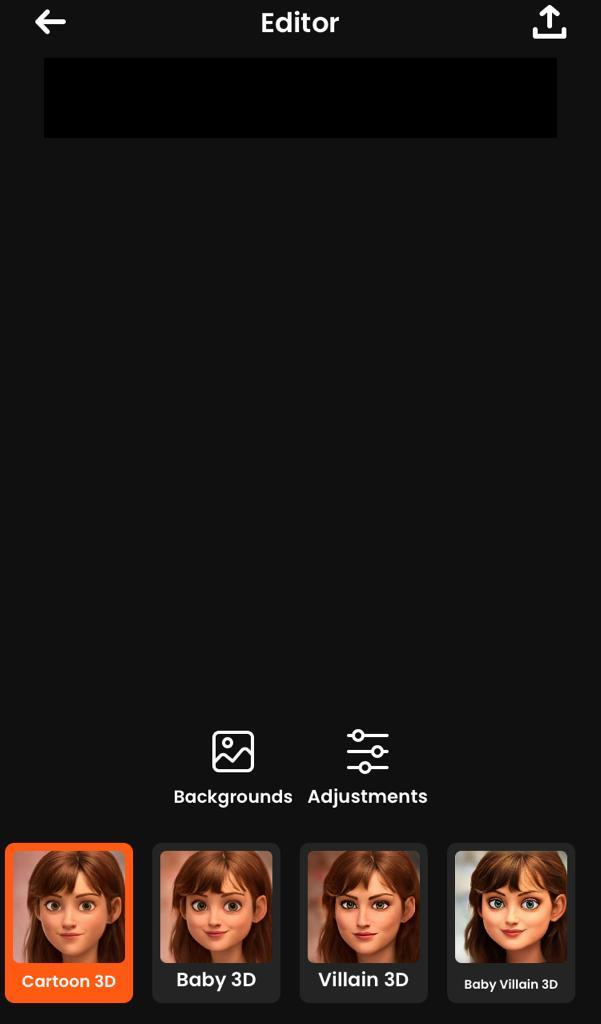 Step 7
Press the share option and upload the picture on your Instagram friend's stories, and save effect.
You can save Instagram stories as drafts and upload them later. Learn to manage Instagram drafts.
Download the CartoonMe app
Social media users can also use the CartoonMe app to get Disney style and a smiley face effect.
Here is the step-by-step instruction for applying fun Disney filters using the CartoonMe app:
Install CartoonMe app.

Tap on 'Get Started.'

Click on the 'Upload Photo' icon. 

Now, it will ask you to select the import method. You can record a video on the spot using a camera or upload one from the camera roll.

The application asks you to 'Unlock' the video.

Wait a few seconds because CartoonMe is running its magic and applying Snapchat Cartoon 3D style to your video.

Voila! Snapchat Cartoon 3D style applies to the video, and you can share it with your friends.
Create multiple pictures on the app and upload them on Instagram stories simultaneously. Learn to upload more than one Instagram story.
So, use these apps to create a Disney Character look on your face. Both apps provide you with the same Disney filters that you might have come across on your friends' stories.
Conclusion
So, now you know how to use this Instagram Snapchat filter. Search for this effect and use this fun filter anytime to share it on social media with your friends. You can take help from third-party apps if you don't like Instagram's in-built Disney filters. Share these Disney-filtered pictures or videos on your Instagram as stories, posts, or reels. Also, don't forget to give sarcastic captions.
Enjoy matching your face with your favorite Disney character.
FAQs
How to get the Disney filter on Snapchat?
Step 1 - Open Snapchat and go to the Camera screen.
Step 2 - Click on the smiling face icon on the right side of the camera button.
Step 3 - Browse effects to find 'Cartoon 3D style' from Camera Screen.
Step 4 - Finally, get the Disney character look on your images or videos.
Can I share the Disney filter video on YouTube?
First, users must save a Snapchat video with a Disney filter in their gallery. Furthermore, they can upload that video on YouTube shots or in stories.