How to use cartoon filter Instagram?‍
Written by: Hrishikesh Pardeshi, Founder at Flexiple, buildd & Remote Tools.
Last updated: Mar 28, 2023
Instagram gained popularity thanks to the feature of layering a picture with filters to make it more beautiful. Today this application has grown a lot more than that and offers multiple ways to enhance and play with photos.
Stories, Reels, or Posts: Instagram today has many creative filters pre-loaded from the Instagram camera itself. Many beneficial collaborations with brands like Disney, Marvel, Hollywood, etc., led to the availability of the most popular filters like the Disney cartoon face filter, Pixar character, Batman, etc.
This article will tell you how to access or download these cartoon filters on Instagram and enjoy them with your friends.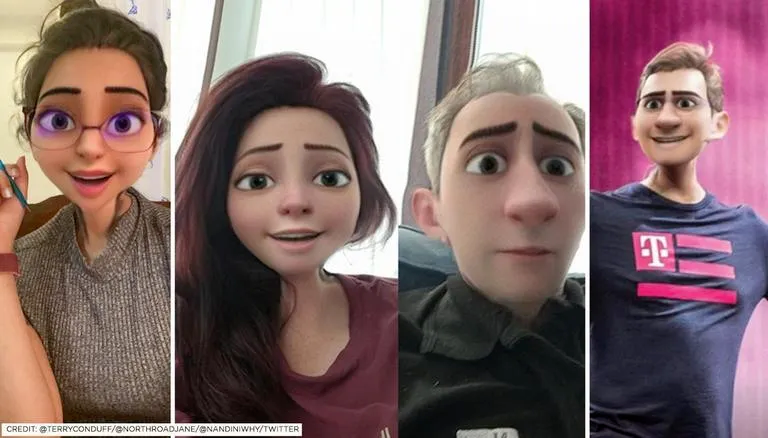 Image source: RepublicWorld
TLDR
In 2020, Instagram and other social media apps like Snapchat launched 3-D cartoon filters. Using the filter, you can look like a Disney princess and fulfill your desire to be a Disney character. Here's how to access the cartoon filter:
Open the Instagram camera and look at the menu where you will find the option "Browse effect".

Tap the browse icon with a magnifying glass and search for the filter with the "Cartoon filter".

You will find many types of cartoon filters, tap on the filter you want to use and make yourself look like a Disney princess.
What is a cartoon face filter on Instagram?
Instagram is full of people who are discovering new & glorious filters. Instagram lets you take thousands of pictures and use those filters to make your photos more beautiful or even turn yourself into a cartoon character.
For the same, it provides us with a filter which is a cartoon face filter. You can share these funny photos with your close friends on Instagram.
Instagram's cartoon filter transforms a user's entire face into a cartoon likeness as though they were in a Disney film. Let's learn further how to download a style 3D filter for your favorite Disney movie character.
How to get the Disney princess character on Instagram?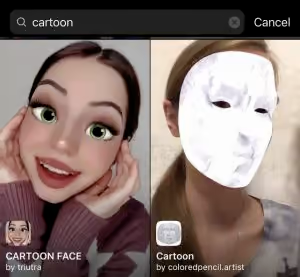 The cartoon filter was launched by Instagram in August 2020 and named Cartoon filter. Like, Pixar film also scans your face and provides you with a cartoon version of yourself. Because of its face-tracking capabilities, this filter is the third most used on Instagram, Cartoon 3D style.
You can use this feature cartoon face filter on Instagram, Snapchat, and Zoom video calls. The youth of today's generation is also very fond of the Snapchat app, where you can share snaps and build a high streak.
Steps to access the cartoon filters on Instagram
Step 1: Log in to the account and head to stories
Open the open, swipe left, and go to your newsfeed to activate the Instagram camera; you can also directly tap on the camera icon.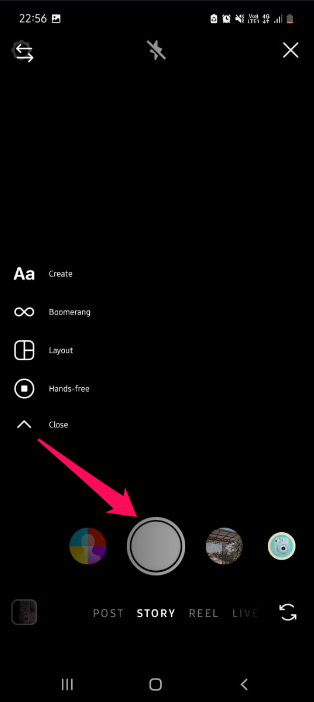 Step 2: Browse Effects
On the left side of your hand corner, you will see a menu bar and scroll down until you see the option for "Browse Effects," represented by a magnifying glass.
Step 3: Search for your favorite filters
Use the search bar at the top and type cartoon of filter of your choice. You can also choose from the most popular filter among all the filters and explore or select categories at the top.
To choose the filter, tap on the smiling face symbol on any filter you want.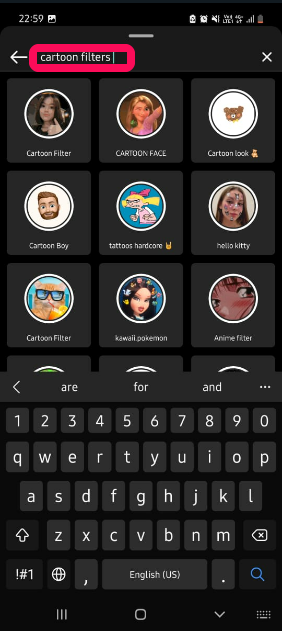 Step 4: Test the filter and post
Click the "Try It" camera button in the lower left corner to see how this filter appears on your face on your screen.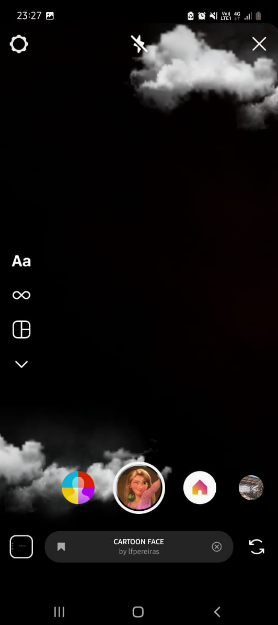 Step 5: Bookmark your favorite Instagram filter
To save the filter for the future, click on the bookmark option.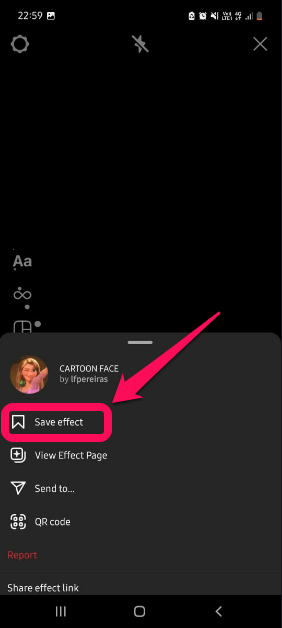 The Cartoon Face filter should be available if you go through your stories and the effects. You can use it whenever you want.
This Instagram filter will convert your face into a Disney princess or prince-like Disney character; you can choose any photo or video from your camera roll.
Use cartoon 3D style lens
Instagram constantly improves its features and filters; it introduced us to its reel features after Tiktok and launched its Disney character filter and comic book character.
This cartoon face filter changes your face into an animated face of a Disney princess with huge eyes, like in a Pixar cartoon.
It recently introduced a 3D cartoon or Disney-style filter. Instagram's cartoon filter transforms a user's face into a cartoon likeness as though they were in a Disney film.
FAQs
What app makes you look like a Disney character?
Voila AI artist, Youcam perfect app, ToonMe, Pixel Filter are some apps to make cartoon face filters in photos or videos.
Can we use the Pixar filter on PC as well?
No, this filter is only available for app users.
How do I get the cartoon filter on Snapchat?
Open Snapchat and select the Filters tab. Navigate to Explore and enter "Cartoon" in the search bar. Use the one labeled Cartoon rather than the one with the Cartoon face. Send a quick message to your pals after taking a photo with the filter!