How to post full-size Instagram photos?‍
Written by: Hrishikesh Pardeshi, Founder at Flexiple, buildd & Remote Tools.
Last updated: Mar 28, 2023
Instagram app is a social media platform having 1.3 billion active users. On average, each user spends at least 53 minutes scrolling to view Instagram photos of friends or viewing any user's stories. The app is feature-oriented and has free tools. You can share photos with captions on Instagram with friends and followers.
Today, mobile's top-notch cameras replace DSLR, and you can click fantastic and super-shareable shots within seconds. So, you want pictures to appear as full-size Instagram photos.
However, Instagram's cropped circular version to post pictures doesn't allow uploading full-size posts.
With this blog, we've got you covered. Let's understand how you can post full-size Instagram photos in seconds.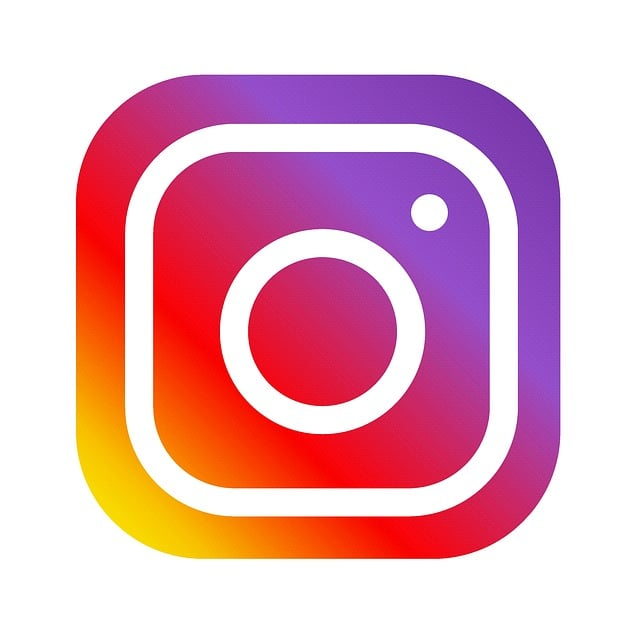 TLDR
Here's how you can post a picture in full size on Instagram:
Launch Instagram.
Click on Add Post Button.
Select a full-sized image you want to post on Instagram.
Click on the two corners button on the left. It captures a full-size photo.
Pinch your image inwards or outwards and adjust before uploading.
Tap on 'Post.'
How to create an Instagram account?
You can conveniently create Instagram accounts from your mobile browser, computer, tablet, and laptop. Let's look at the steps to sign up for an Instagram account for free.
Open Google Chrome (or any other browser) and search for 'Instagram.com' in the address bar.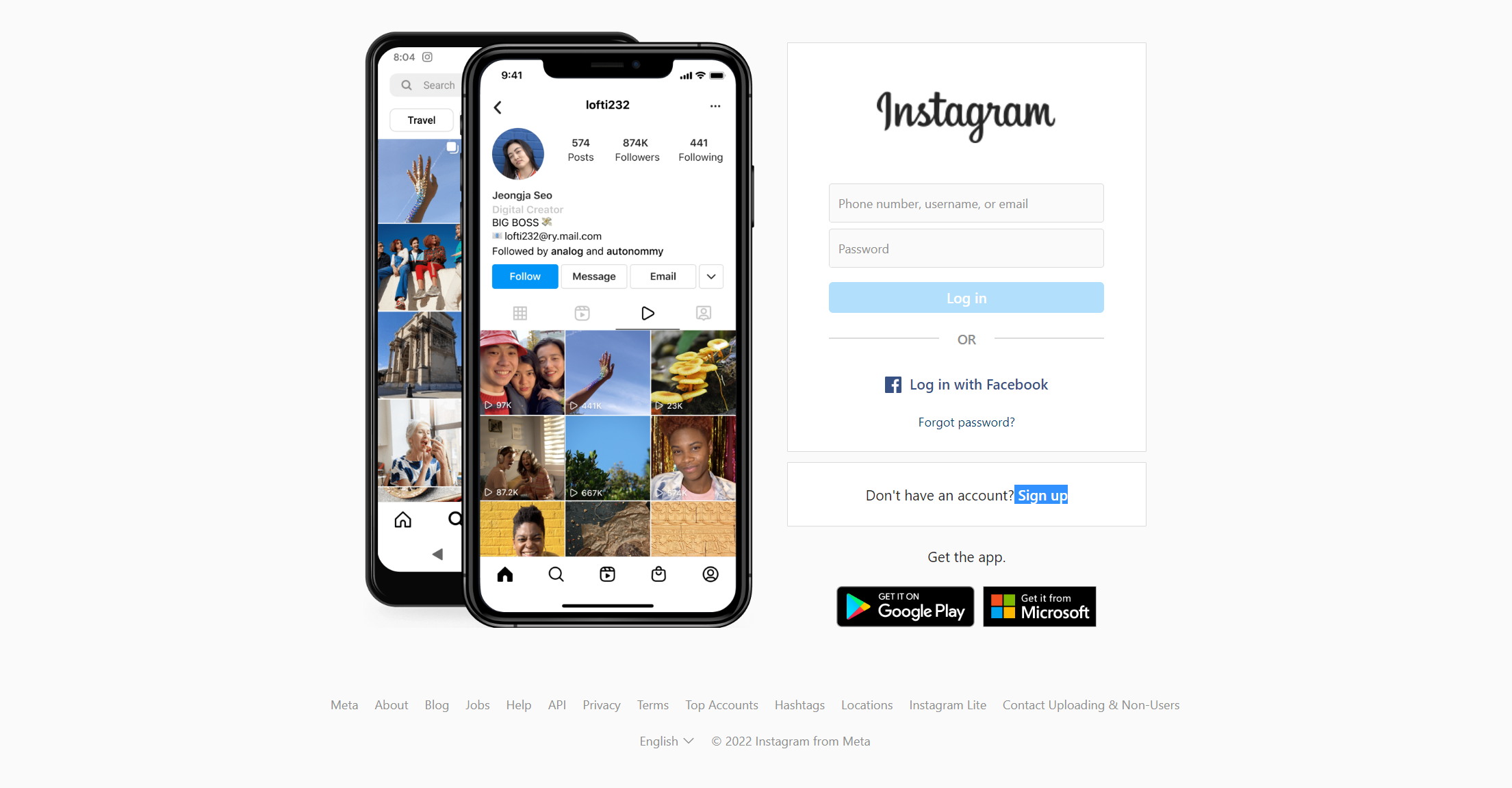 Input your email address and make an Instagram username. Protect your account with a password.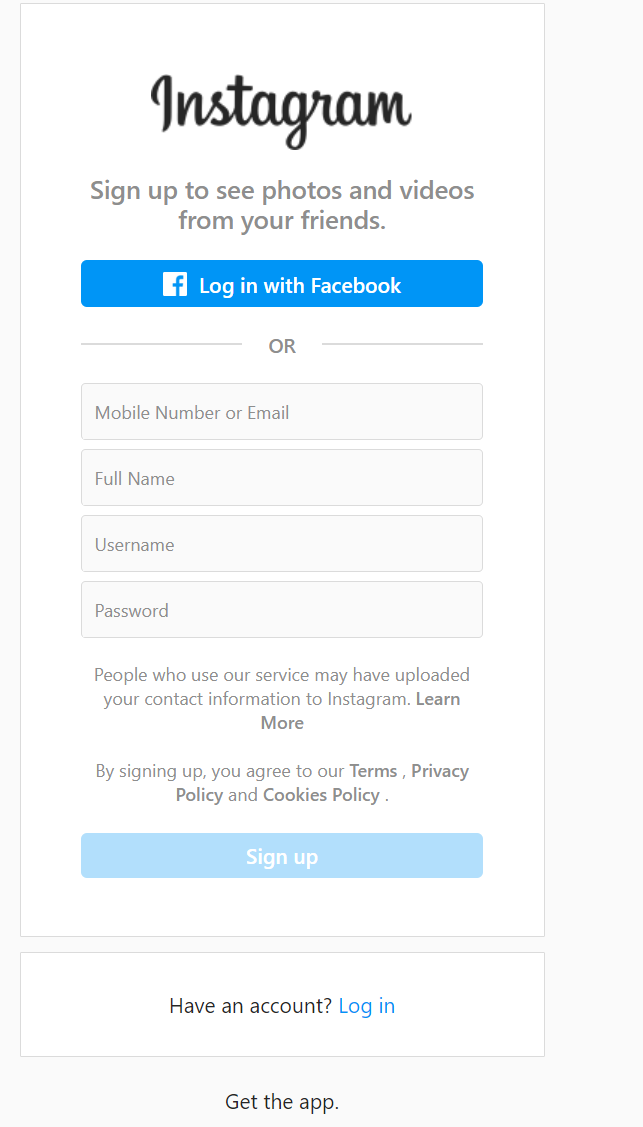 Complete the sign-up process. 
Get Instagram from Play Store, upload your favorite profile picture, and fill your Instagram feed with all the photos.
Now, let's learn how you can upload your profile picture in full size.
What are Instagram photos?
We create thousands of memories each time we travel or participate in an adventure. As a result, we save images clicked on a trip and wish to share them as an Instagram profile photo or in an Instagram post.
Instagram enables users to upload photos, stories, and videos on their accounts. Your followers will like and comment on your Instagram photos. You can also delete comments from your photos if it is hampering your personal feed and social media presence.
They can also download Instagram photos or save images on a device. We'll look at how you can post an Instagram photo.
How to post full-size Instagram photos?
Who doesn't want to click fantastic Instagram pictures and flaunt them on social media with friends and other followers?
You can post thumbnail version pictures, portrait & landscape pictures, square photos in full resolution, vertical pictures in stories, etc. Also, users can post medium or thumbnail versions or extended image sizes. You can save pictures or stories as drafts.
Let's learn some jargon that goes into making an Instagram photo full size:
Instagram photo ratio
The dimension of each image varies. Sometimes, we correct the image's original size, but it posts in low resolution. Therefore, you must know every dimension Instagram allows for photos in full size.
Posts size
The ideal post's image size is 1:1 or 4:5. These aspect ratios depend on your manner of uploading an image. For example, the Instagram image dimension sets at 4:5 if you use vertical mode.
Square image size
The ideal square image size for Instagram photos is 1080x1080 pixels. Implementing a 1:1 ratio while posting prevents you from cropping or zooming out images' original size.
Portrait picture size
The perfect size for your portrait images is 1080x1350 pixels. You must click the arrow-like button on the left to give your images a portrait size. Keep it under the 4:5 ratio. You must crop an extra part of a photo if it increases from the ideal size.
Horizontal picture size
Uploading a horizontal photo on Instagram is tricky unless its aspect ratio is 1:91:1.
You can effortlessly post a horizontal picture within the given ratio without borders. However, Instagram will create a border around your photo if its ratio reaches 16:9.
Let's learn how to post and download Instagram photos.
Steps to post Instagram photos in full size:
Launch Instagram on iOS or an Android device.
Click on 'Add Post.' An icon that looks square and contains a plus (+).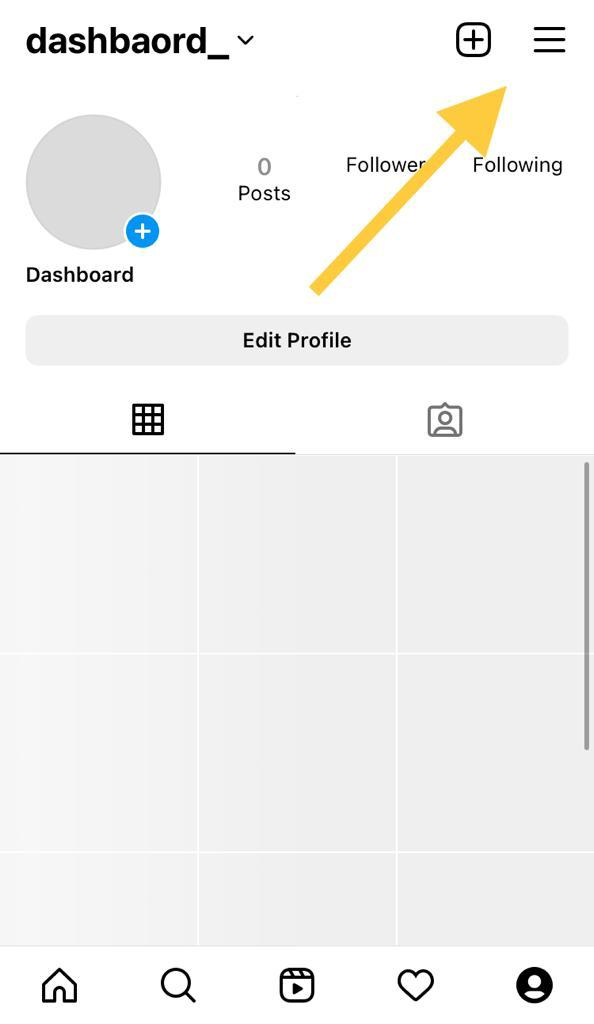 Select any of your preferred full-size images.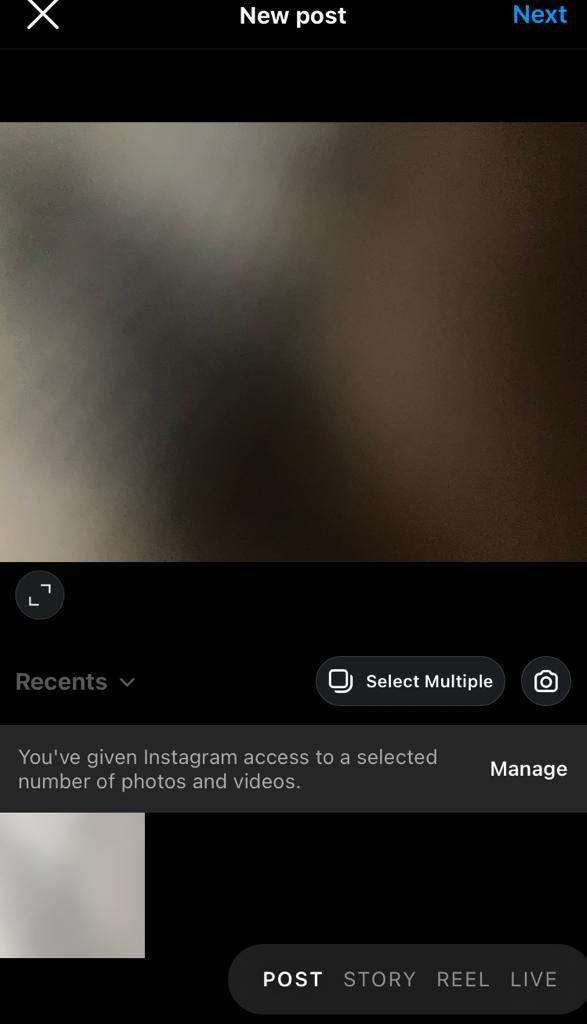 Tap on the 'full-size button.' It adjusts your photo in an ideal Instagram orientation and ensures you get a full-size image.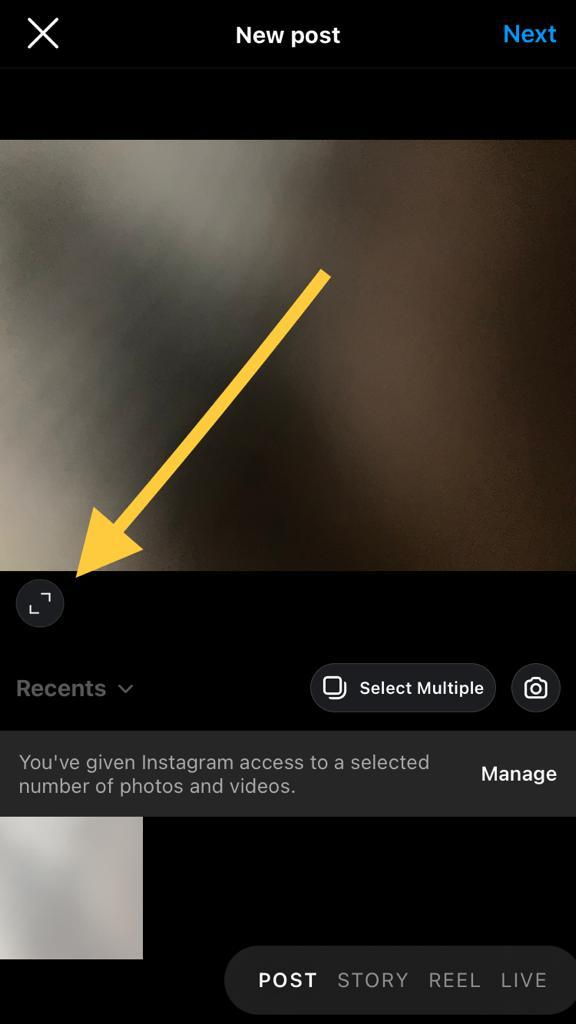 You get a picture in full size, i.e., landscape mode. Adjust further to enhance the photo's full resolution and zoom in or out.



View the Instagram photo once before uploading.
Click on 'Next.'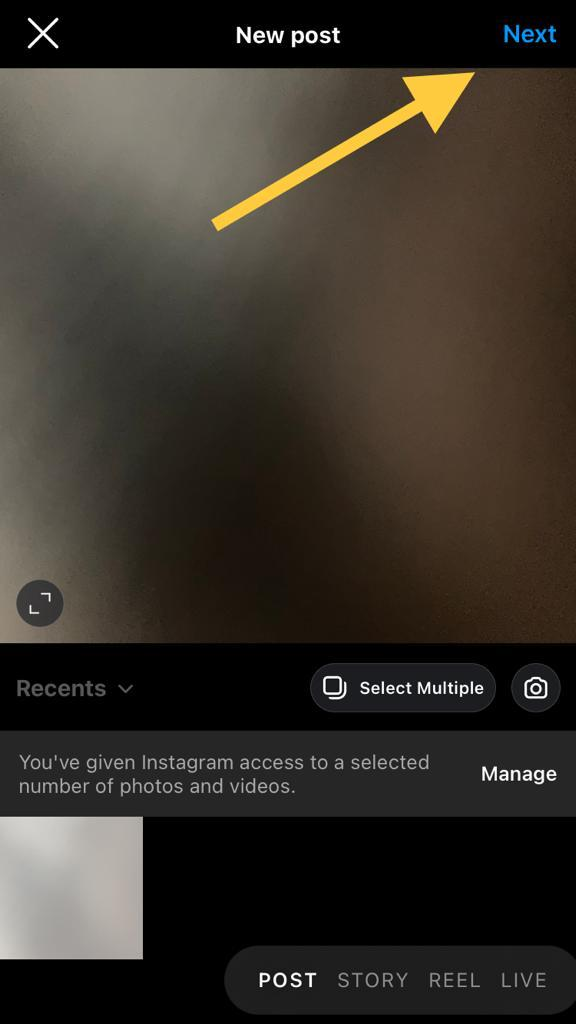 Note: Users must follow similar steps even if they have a private account from here.
Following these steps automatically posts your image in full size on your Instagram profile.
How to upload a full-size profile picture?
Many Instagram users will relate to struggles while deciding on a user's profile photo.
The profile picture uploads only in a specific size. You cannot upload a full Instagram profile picture if your picture exceeds a particular size. So, let's figure out how to post profile photos in portrait or landscape modes.
Instagram allows you to set a profile picture in a 4:5 aspect ratio.
As a result, you cannot post a vertical or landscape image as profile photos. So, there may be multiple photos from a vertical angle, but you can't post them as a profile picture.
The ideal size to upload an Instagram profile picture is 110x110 pixels. So, first, use a tool on the internet via the browser method and set your picture at 110x110 pixels. These developer tools are helpful as they accommodate your absolute photo in your desired frame.
Here are the steps to upload a full-size Instagram profile picture.
Click on your profile photo at the bottom left corner and open your Instagram profile.
Click on 'Change profile photo.' Now, select the image you created in a tool at 110x100Px.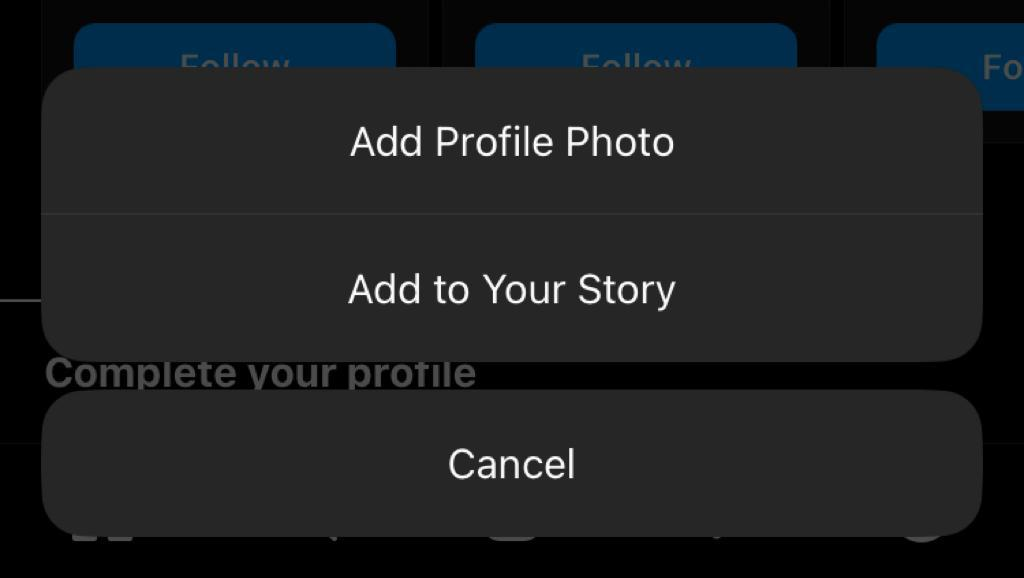 Finally, import your profile picture.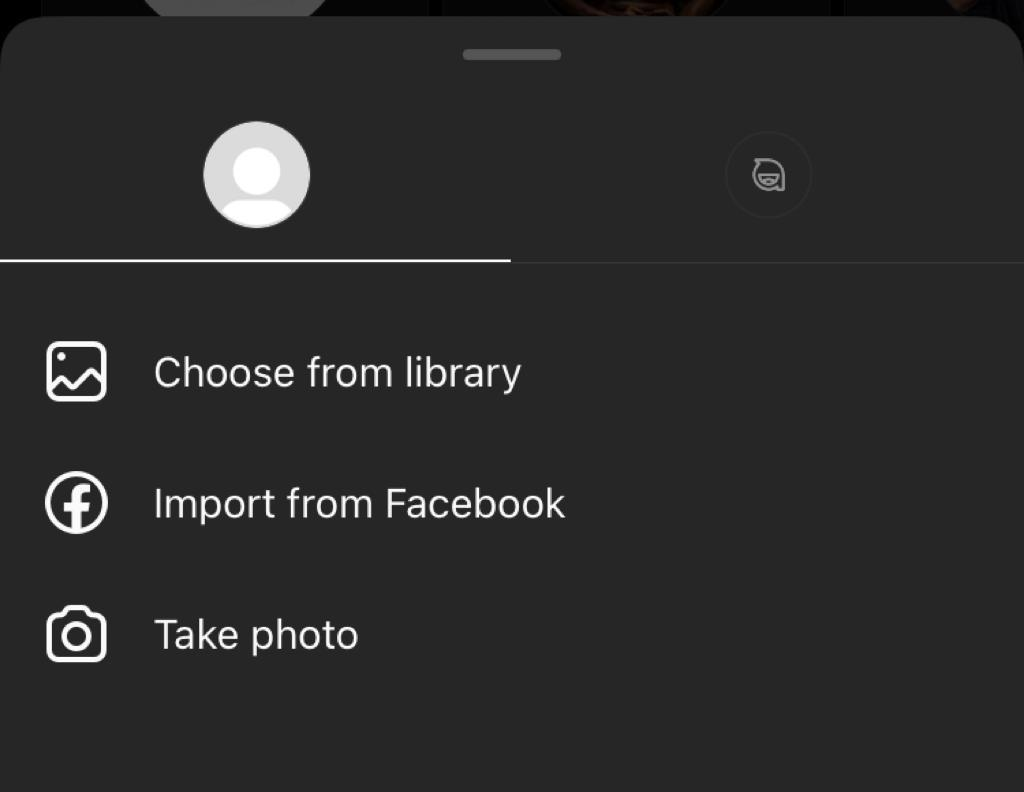 You can download your Instagram profile picture on your device and use it on other platforms.
Let's learn how you can view full-size Instagram images and profile pictures.
How to view full-size Instagram photos and profile pictures?
Instagram is a fun-filled app that permits people to post unlimited images and change a profile picture whenever they want. Let's glance at how users can view their maximum image size on Instagram.
Open your Instagram website or app. Tap on the user's profile whose image you want to see. You can see medium and thumbnail-size images.

Type 'media/?size=1' in the search bar.
Remember, you must add it at the end of your image URL. Tap on 'Enter' to view a full-size Instagram photo.

You can view full-size Instagram pictures if you follow the above steps.
Steps to view Instagram profile in full-size
The native app doesn't permit viewing anyone's Instagram profile photo. However, there's another way to view Instagram profile pictures.
First, open the Instagram website and look for the account you are interested to view full-size profile pictures.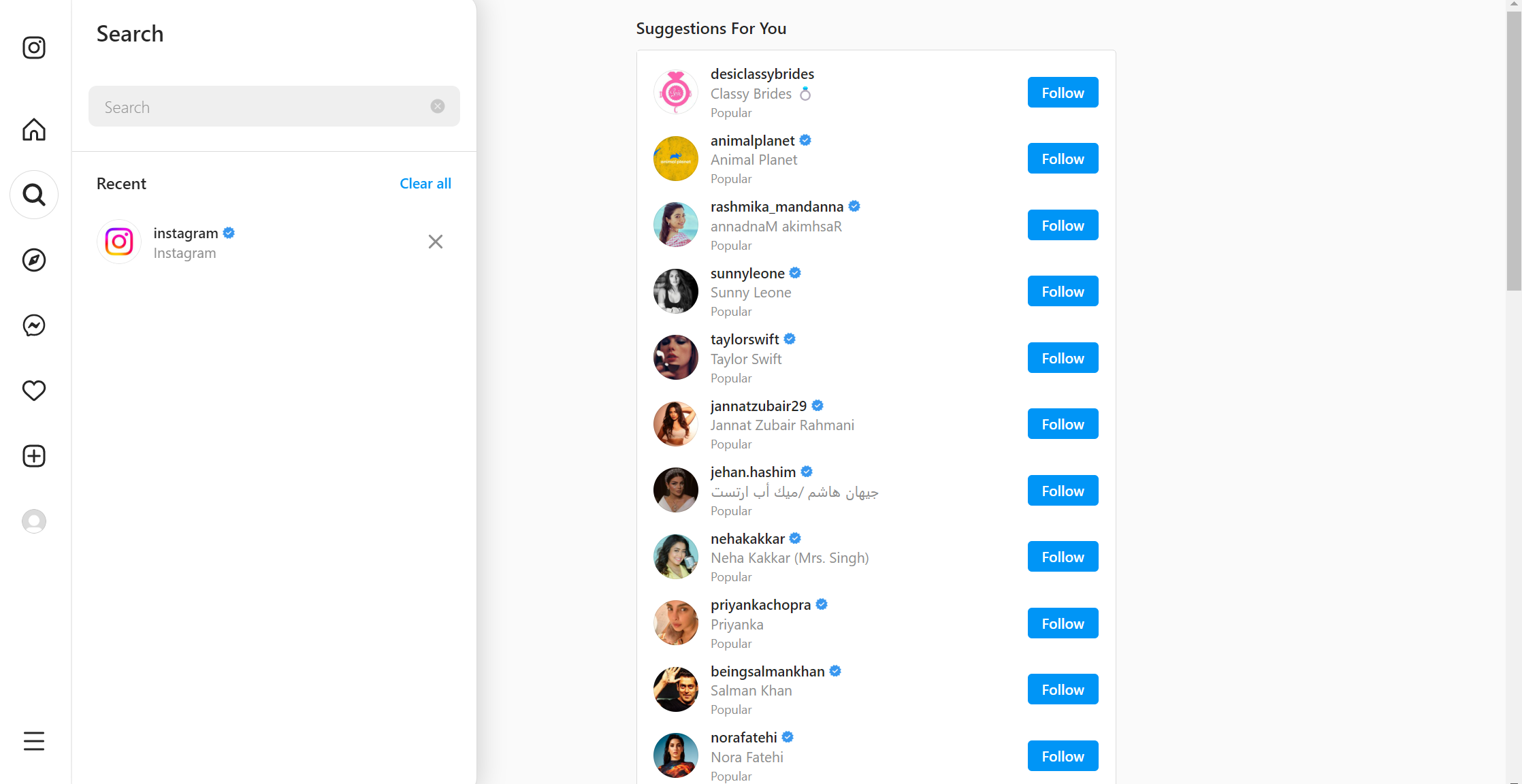 Furthermore, copy the username and paste it into the 'thumbtube.com' search box.

Hit 'Submit', and view full-size profile pictures from Instagram.
It works for both private and public accounts. Also, you can take a screenshot to download Instagram profile pictures.
If the app fails to show a picture, the user might have used another medium image size with low resolution.
So, you can view a full-size Instagram profile if you follow these steps. In addition, you can view your profile pictures in full rather than it being restricted in a circle using such developer tools.
Get started with view full-size Instagram photos
Undoubtedly, Instagram is an enjoyable interactive platform where you can watch videos and other images in a familiar medium size.
Another great feature of Instagram is that you can automatically save image and videos or any content you share on the app.
One post on Instagram can gain you significant likes if you manage to become an influencer. So, post your best pictures without worrying about restrictions and get the most out of the app.
FAQs
Can I post Instagram photos without borders?
You can fit your Instagram photos without borders if you choose landscape and portrait modes.
Landscape size for Instagram posts: 1080 x 680 pixels.
Portrait size for Instagram posts: 1080 x 1350 pixels.
How to prevent Instagram to crop photos?
Instagram often crops your picture when its aspect ratio exceeds the app's set limit. Therefore, your profile picture or post should be within 320 to 1080 pixels. Use other tools to get the ideal picture size.