How to make a personal blog Instagram?‍
Written by: Hrishikesh Pardeshi, Founder at Flexiple, buildd & Remote Tools.
Last updated: Mar 10, 2023
Do you feel that you are good at something?
It may be dancing, singing, traveling, or anything from the infinite universe. One does get a lot of inspiration from so many creators and artists on social media who are presenting their talent. You can be among them, or even beyond to become known in your hobby or gifted skillsets! Facebook is considered slow nowadays as Instagram overtakes the reins.
For this, your Instagram account is a great personal blog that can help you convert your hobby to a legit profession. You can even write your own blogs or start a Facebook page as an alternative. But the engagement and young audience on Instagram makes it more lucrative for blogging.
In this guide, we will talk about personal blogging and how you can use Instagram to launch your own personal blog to earn money.
---
Table of Contents
---
What does having a personal blog mean on Instagram?
Instagram allows caption limits of 2200 characters, which is useful for beginning blogging across niches via micro-blogging. On posting on your Instagram account with detailed caption, one receives impressions and engagement on photos + captions as a whole.
To get started, find a popular Instagram personal blog that has a great audience. You will notice how Instagram accounts and influencers focus only on specific things. This includes travel, sports, food, health, history, and politics (and even other sub-categories). They post videos and stories and give details of their experience.
It is likely these profiles have many followers who are often customized in their content, allowing followers to engage with the content more than others. This is called personal blogging and has been around for quite a few years since inception of Instagram app.
Thanks majorly to affiliate marketing and sponsored content, microblogs on Instagram get a lot of brand attention and media publicity as more users veer towards them.
How do you get a personal blog on Instagram?
Getting a personal blog on Instagram is a very simple process. You don't require any additional proof or validations to get access to the tools Instagram provides for business or professional accounts.
Create an Instagram account
First things first, you need an Instagram account if you want to do anything. So, let's first create an account on Instagram.
Download the Instagram app from the play store or the app store. Click on sign up in the app. Enter your email and phone number.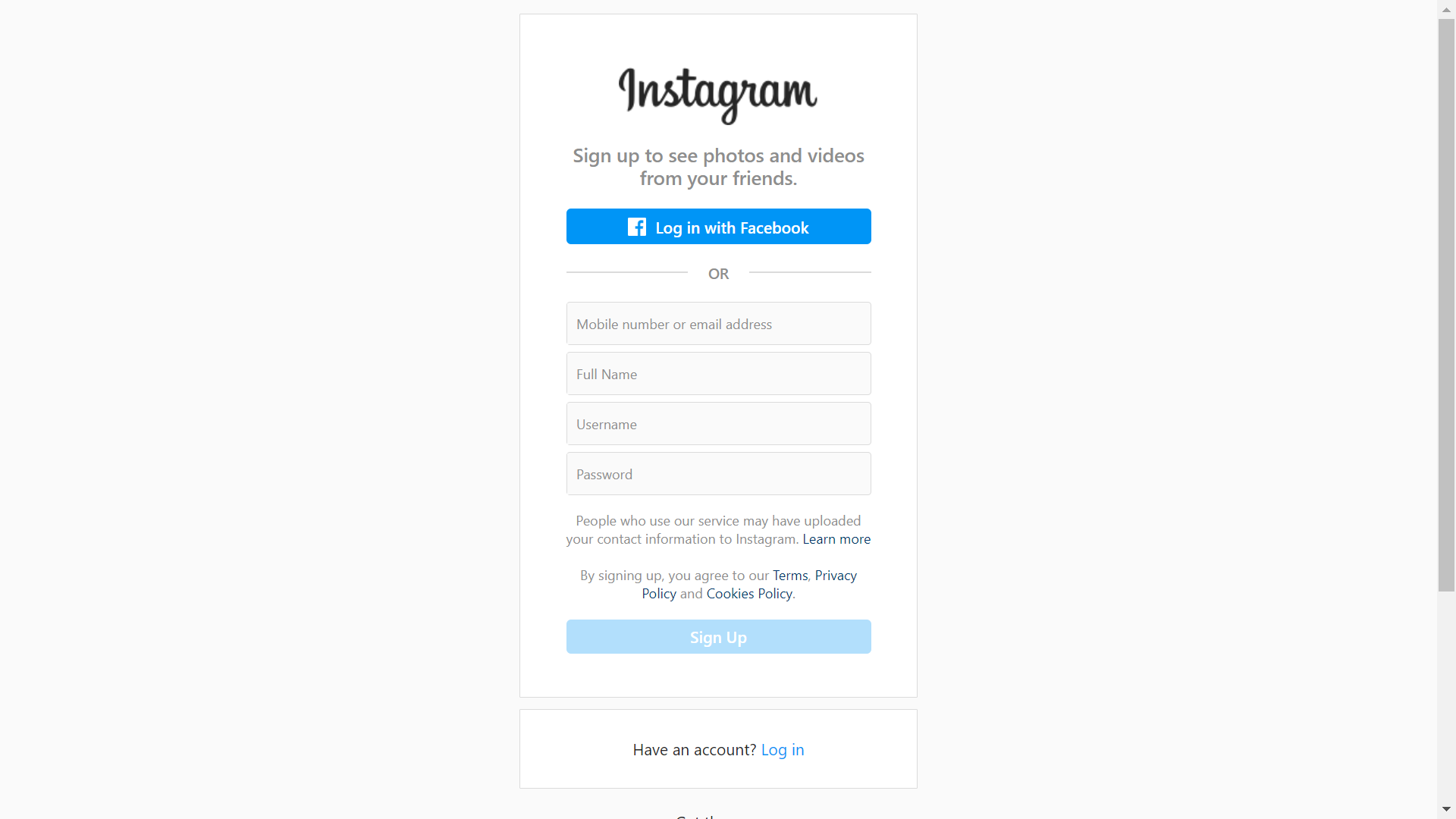 You can also link your Facebook account with your Instagram account. Follow the on-screen prompts and your account will be active just like that! Be sure to use a catchy username.
Convert your personal account into a professional account
You can add a new professional profile linked to your personal account or you can convert your existing personal account to one. This is not just an ordinary account. It provides tools, data insights, and much more.
Steps to set up a professional account:
First, go to your Instagram homepage and click on the profile icon.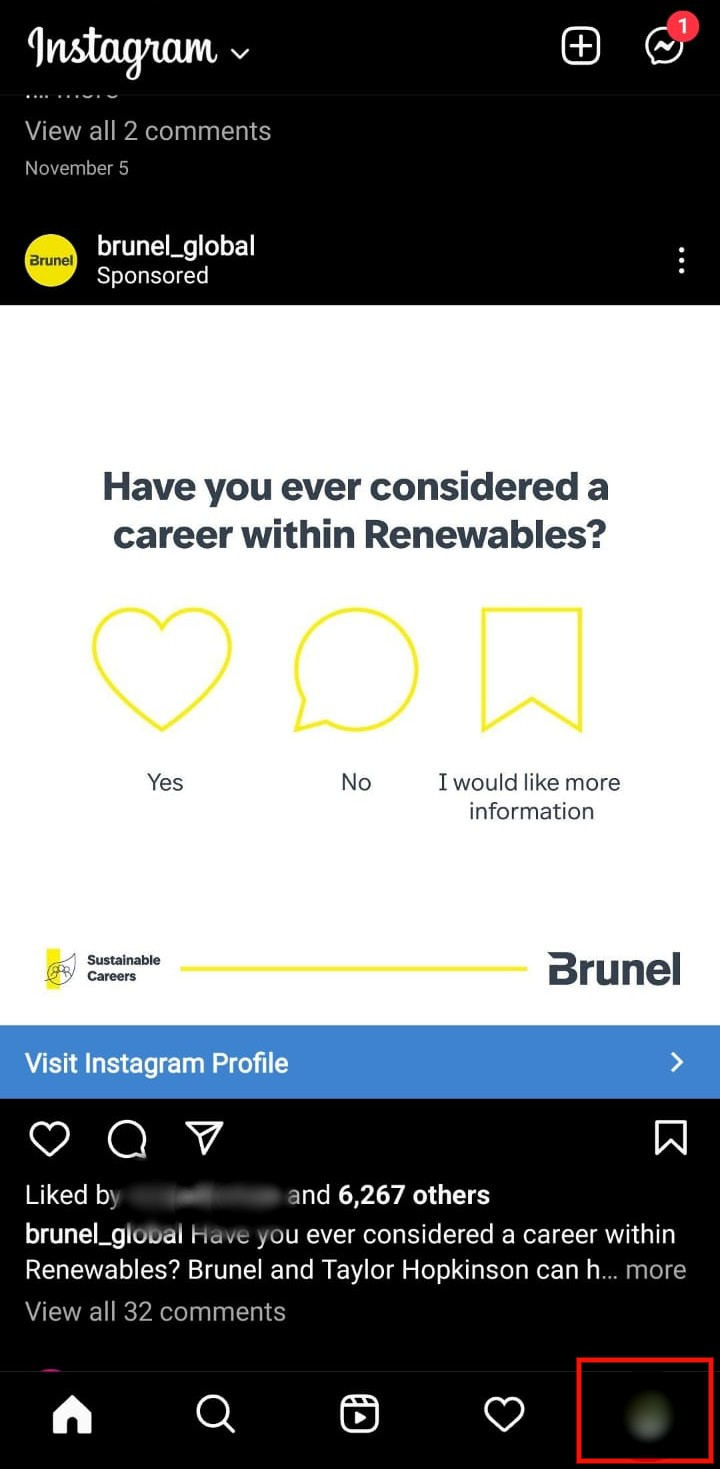 Now, click on the sidebar icon on the top right corner of your Instagram profile page. It will open up a popup list with multiple options as shown below: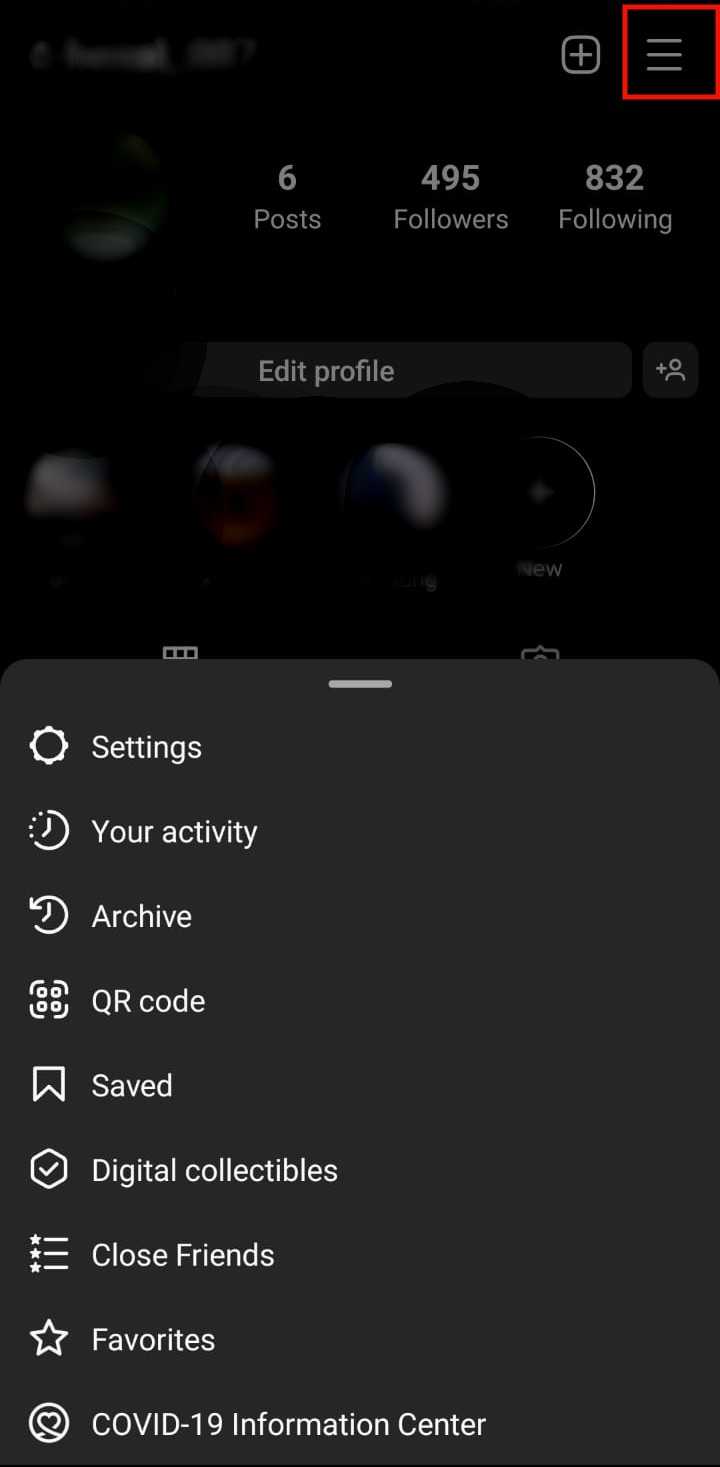 As you can see, there is a settings icon, click on that as highlighted settings button below in the image.
After clicking on this Instagram settings button, you will see many options to modify your account. Click on the Accounts tab as shown below: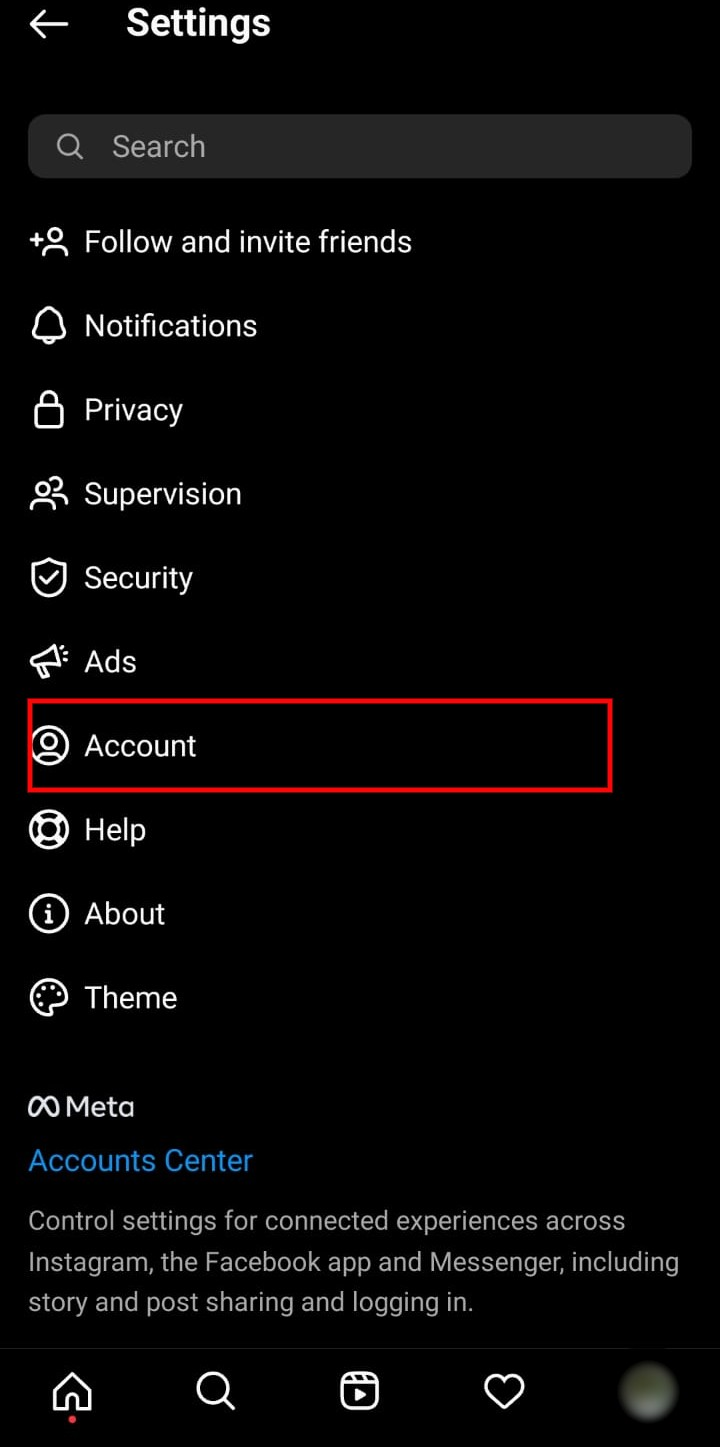 After you click on the accounts option, you will see 2 options at the end of the page.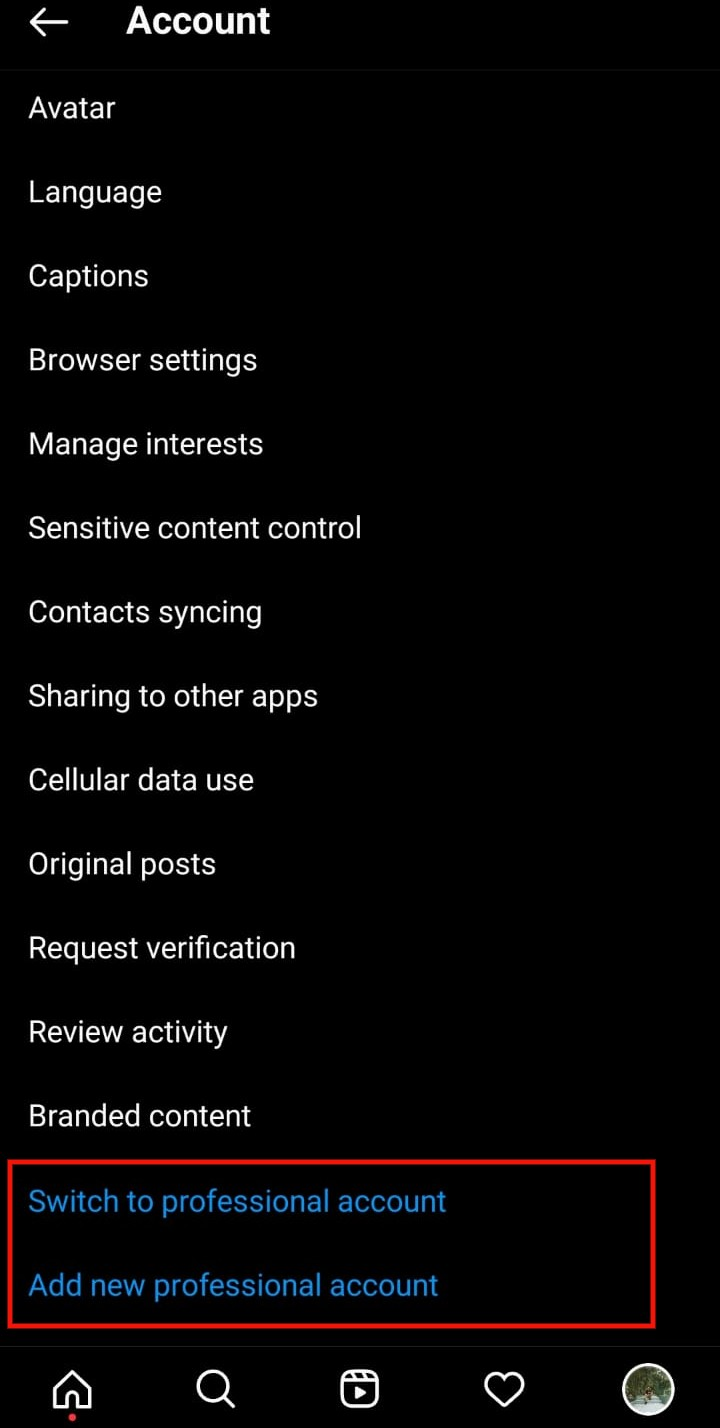 We will demonstrate the switch option here.
Once you click on the first option to switch accounts, you will see an option to select 'what best describes you?'
You can choose the option that you want to create a personal blog.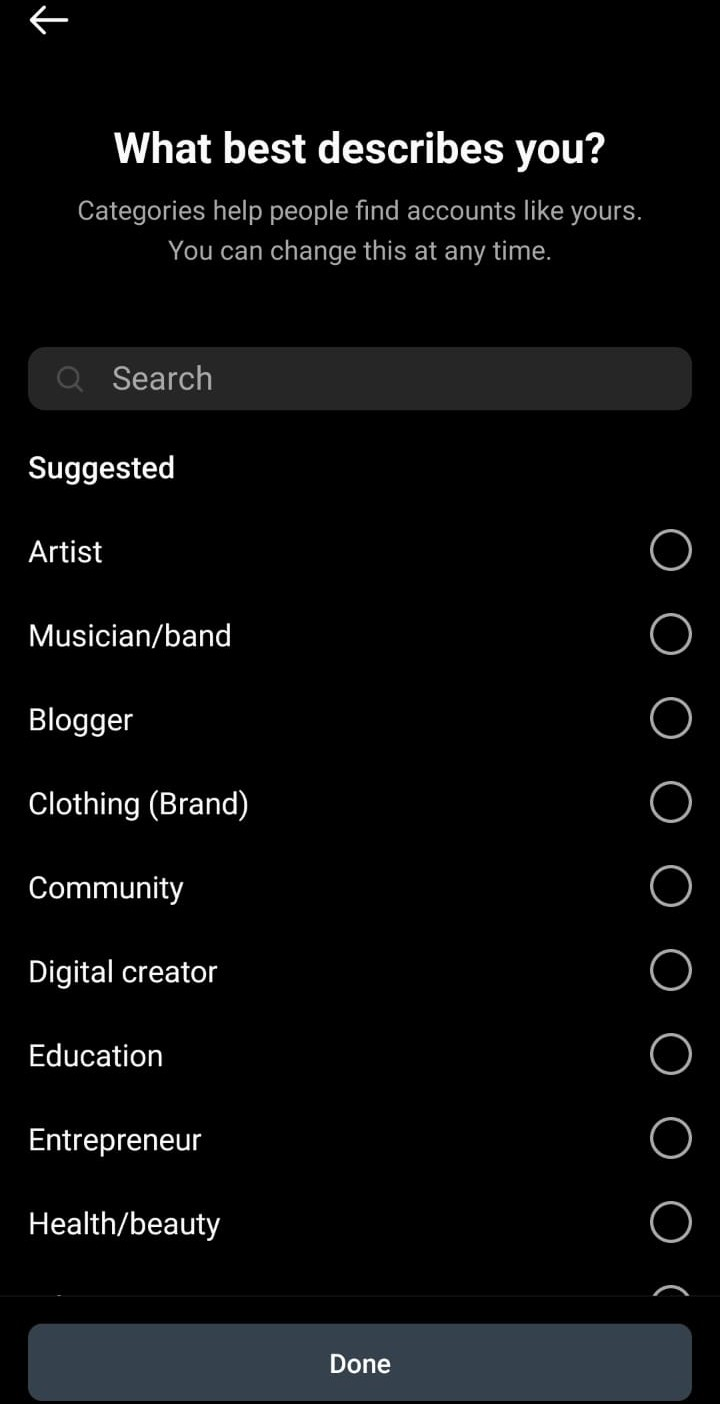 Once you select an appropriate option, click on 'done' and you will get a confirmation dialog box.
Click on it to confirm and switch your account to professional.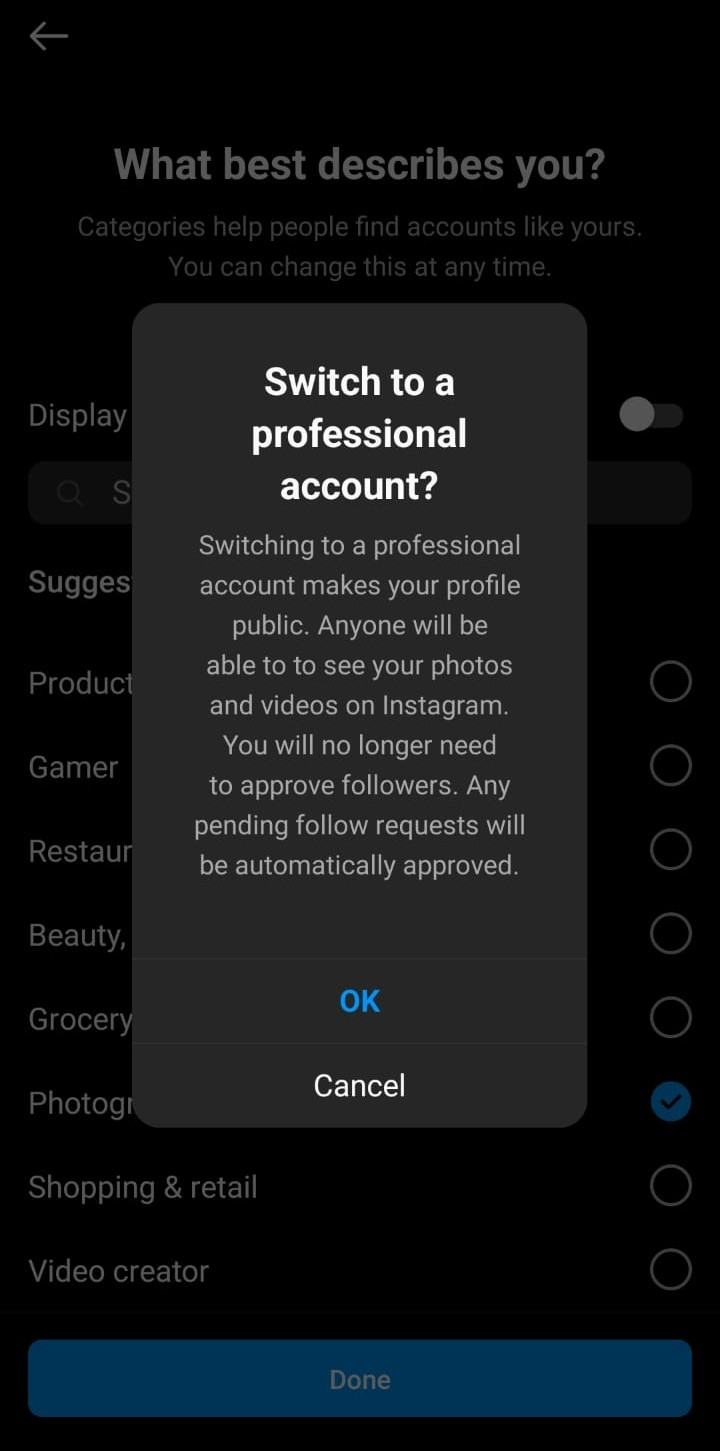 And done! You are ready to start your personal blog.
You can additionally link your Facebook account with your Instagram account. This way, your page will be in sync with your Instagram posts/content.
Getting started with your Instagram personal blog
Once you are done setting up your account, you can start using images and videos to create content and engage with other users. You can show your daily life or how it gets affected by your blogging of hobbies.
You can be a travel blogger or a chef, doesn't matter. Upload pictures and videos of everyday activities for your blog. So you create your name for a particular platform. However in order to grow Instagram, you have to have incredible followers and that is how Instagram grows.
This is a crucial component of Instagram personal blogging. It is not yet a personal blog if your account is not well-known for something. Developing a specialty will provide you the motivation to continuously produce material about a subject, draw an audience, and attract brands who wish to collaborate with you in the long run.
What if I don't have a niche to start an Instagram blog?
When you don't have a specific theme in mind, you can choose lifestyle blogging, in which you chronicle and share anecdotes about your life.
Building a business and fan following that follows your material may be difficult, though, as the majority of individuals do this regularly across social media applications and make the most money through it.
Difference between a Personal blog and a Blogger on Instagram
What is an Instagram Personal Blog?
A personal blog for Instagram is a form of microblogging where you discuss a specific topic, such as life, travel, food, and sports, etc. Because Instagram is generally picture-oriented, you can make beautiful images with a background.
Personal Blog does not focus on particular subjects or audiences. Bloggers write about their interests: hobbies and values, life, politics, and sport, and attract those types of people who have similar interests.
Who is a Blogger?
A blogger is someone who is interested in the area of blogs. Bloggers write up blogs and post them that serve a very particular purpose and provide value to their readers. They make money from blogging which is a lucrative business or side-hustle these days.
What is Instagram Business account?
We have seen how a personal account that we converted to a professional one works. It has all the perks and tools needed to get your blog going.
But, if you are thinking of building a brand or you already have a brand, you can opt for business accounts.
A business account or business profile provides more flexibility in terms of scheduled posts. you can use a third-party tool to schedule how and when your posts or content will be delivered to your Instagram followers.
A business account or business profile will generally have a Facebook page linked as it increases the view counts and syncs the content on both platforms. You can even hide who you follow so that competitors can't steal from you.
FAQs
Can you make money via Instagram blogging?
The answer to this question is - Yes! You can make money using Instagram blogging with below mentioned major income streams:
Sponsored deals:
Most people use their Instagram account as their daily journal online. Create engaging content that people want to watch or see and repost on other social media platforms. You can have sponsored deals once you have a decent number of followers for making money. You can also promote products as an affiliate and earn commissions based on sales generated.
Release your own brand:
You can sell and promote your own products by building a brand. Build own website and a business profile with Instagram. Your Instagram blog can have content related to your business that helps convert followers into customers.
How to grow your personal blog on Instagram?
To grow your personal blog on Instagram, you can follow the below tips.
Consistency:
Personal bloggers who blog on Instagram should be very consistent. Put up your Instagram stories, post photos, and comment on others' posts and photos. The more you interact consistently, the more people will get your content.
Business profile and other digital products:
Try to add your Facebook page too as the audience from both platforms can view any content. Better if you have a business account or a creator account. A Business Instagram account is the best option to go with for a personal blog on Instagram. You can add your website links to your bio if you have any. you can also use twitch to host videos for your content.
You can always use stalker apps for taking the competition head-on.
Quality:
Always be sure that you are creating blogs and posts that are up to the mark with quality. When you write a new post or add more stories, be sure to add links, photos, and any more services that are relevant. Pen down your innermost thoughts into your blog if you are writing online.
If you are sharing a photo, be sure that the photo has high quality. Creating visually appealing content is the key to more followers on Instagram. Also, double check your blog for any mistakes before posting. Try to add sub categories to your blogs to add up relevancy to them.