How to see old Instagram notifications: Your ultimate guide!‍
Written by: Hrishikesh Pardeshi, Founder at Flexiple, buildd & Remote Tools.
Last updated: Feb 09, 2023
This guide covers the tried and tested methods to see old Instagram notifications. Several users have complained that notifications disappear for them.
Are you looking for Instagram notification history? In some cases, the notification history is inaccessible. Sometimes, Instagram notifications disappear on your smartphone and it means missing out on updates from your favorite people.
Follow this guide to know everything about Instagram notifications.
TL;DR & Summary
You receive notifications from Instagram for all the activities that happen in and around your Instagram account. If you get several notifications from Instagram, it's very easy to miss some important updates from people that really matter.
There are some genuine reasons why Instagram notifications aren't working. It can be account-specific or device-specific. If it's account specific, no matter what device you use, the notifications problem won't go away.
However, if you have a device-specific issue, you can try to log in to Instagram on a different device to fix it.
Why Instagram notifications are not working?
Before we dive into how to see old Instagram notifications, we need to explore the possible reasons why you don't get any Instagram notifications.
#1 Do not disturb mode
If you're not getting Instagram notifications, check if you've enabled DND for your Android or iPhone. Here's how to check the DND on Android & iOS
DND on Android:
Go to your Settings





Search for DND or scroll down to find sound related settings. Usually, you'd find DND under sound settings





Check the DND settings that might be blocking the notifications from Instagram. You can also configure the settings to match your needs and not miss any notifications from Instagram
DND on iOS
Go to iPhone/iPad settings





Search for "Focus" settings





Tap on "Do Not Disturb" under Focus & configure as per your need. Make sure you configure it in such a way that you don't miss important notifications, especially from Instagram in this case




#2 Too much Instagram cache
Instagram cache files are temporary files that are stored on your device to improve the performance of the app.
Clearing Instagram cache will only work on Android device. Long press on Instagram, then tap "App info". Tap on Clear data, then tap Clear cache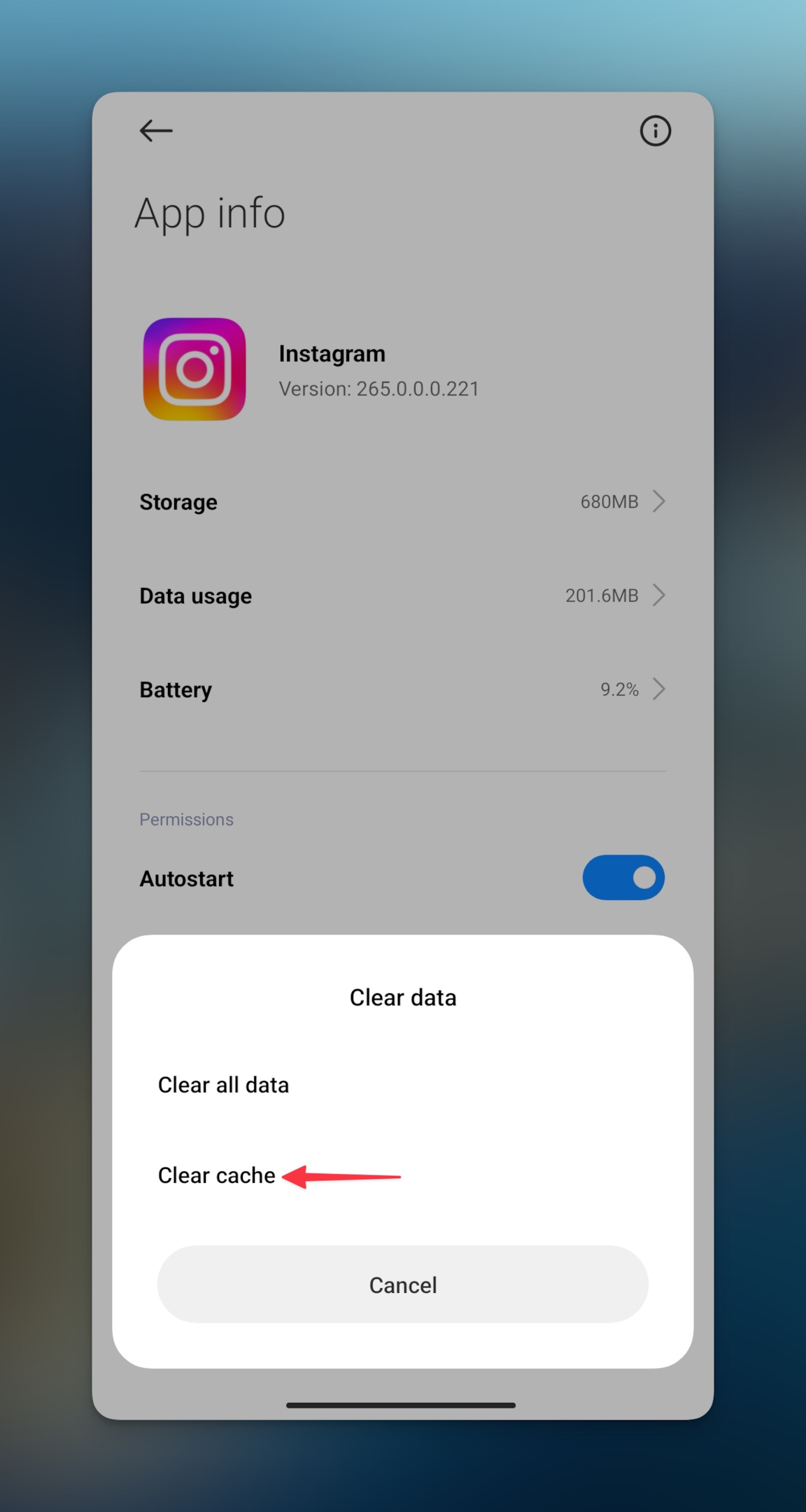 #3 Poor internet connection
Poor internet connection can be the reason why you don't get instagram notifications. You'd get the notifications late for obvious reasons which might appear to be past notifications.
Try to switch to wifi and then use the Instagram app. If you don't have wi fi to connect to, try to switch mobile data to hotspot.
If you're using mobile data, check your internet speed on Google or fast.com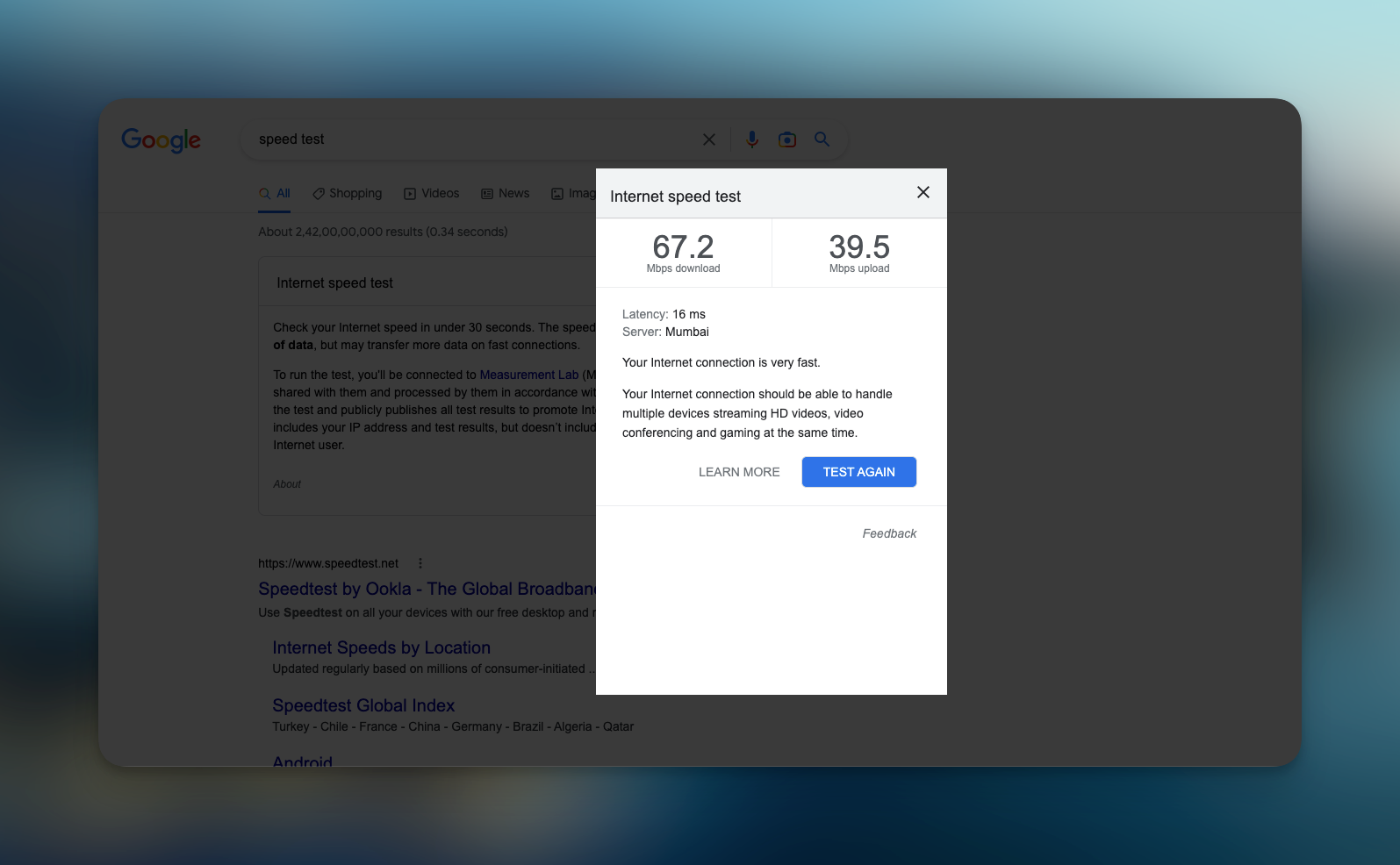 #4 Outdated Instagram version
Outdate Instagram app can also be the reason why you don't get notified about the new updates from your network on the platform.
Go to Google play store or Apple app store to check updates. If there are any updates, make sure you update all the apps, especially Instagram in this scenario.
Related: Explore top stalker apps for Insta
How to see older notifications on Instagram?
If you wish to see older notification history from Instagram, there are some way to do that. We shall discuss the same in this section.
#1 Use third party apps
AirDroid parental control is one of the best third party apps you can use to see past notifications. Imagine AirDroid as the notification saver app. When Instagram send notifications as push notifications, it piles up and there's a fair chance to miss out on those notifications.
Apps like AirDroid can help you with that. With airdroid you can check past instagram notifications.
#2 Screenshot notifications
If you are too worried about the notification history on Instagram, you can take screenshots of all the notifications (in the notification center) you get from Instagram. This way, you can view instagram notifications documented in your photo gallery.
You can even take a backup of all the screenshots of the Instagram push notifications to any cloud of your choice.
#3 Check follower request & list
Third possibility is to check the list of followers. If Instagram push notifications disappear for your Instagram account, you can check the list of followers.
When you see new followers in the list, that means you must've received notifications about those followers, but for some reasons, those must've disappeared.
#4 Check DMs
You will also receive notifications for DMs from your network on Instagram. Tap on DM icon to see old notifications on instagram of direct message from other Instagram users.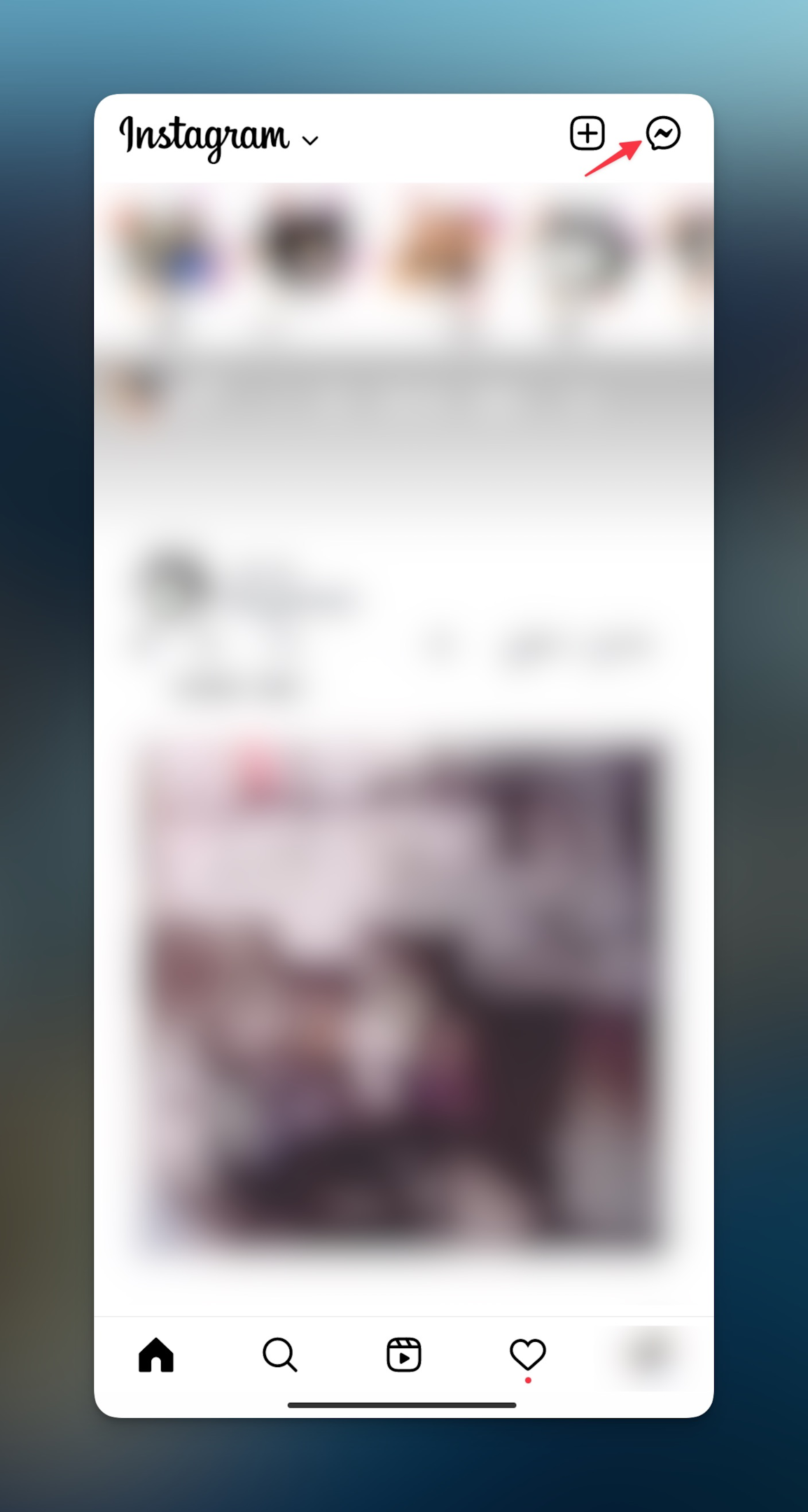 #5 Check likes & comments
Tap on the heart icon to check Instagram notification history related to likes and comments. This way you will be able to see all the notification of likes and comments from your network on the social media platform.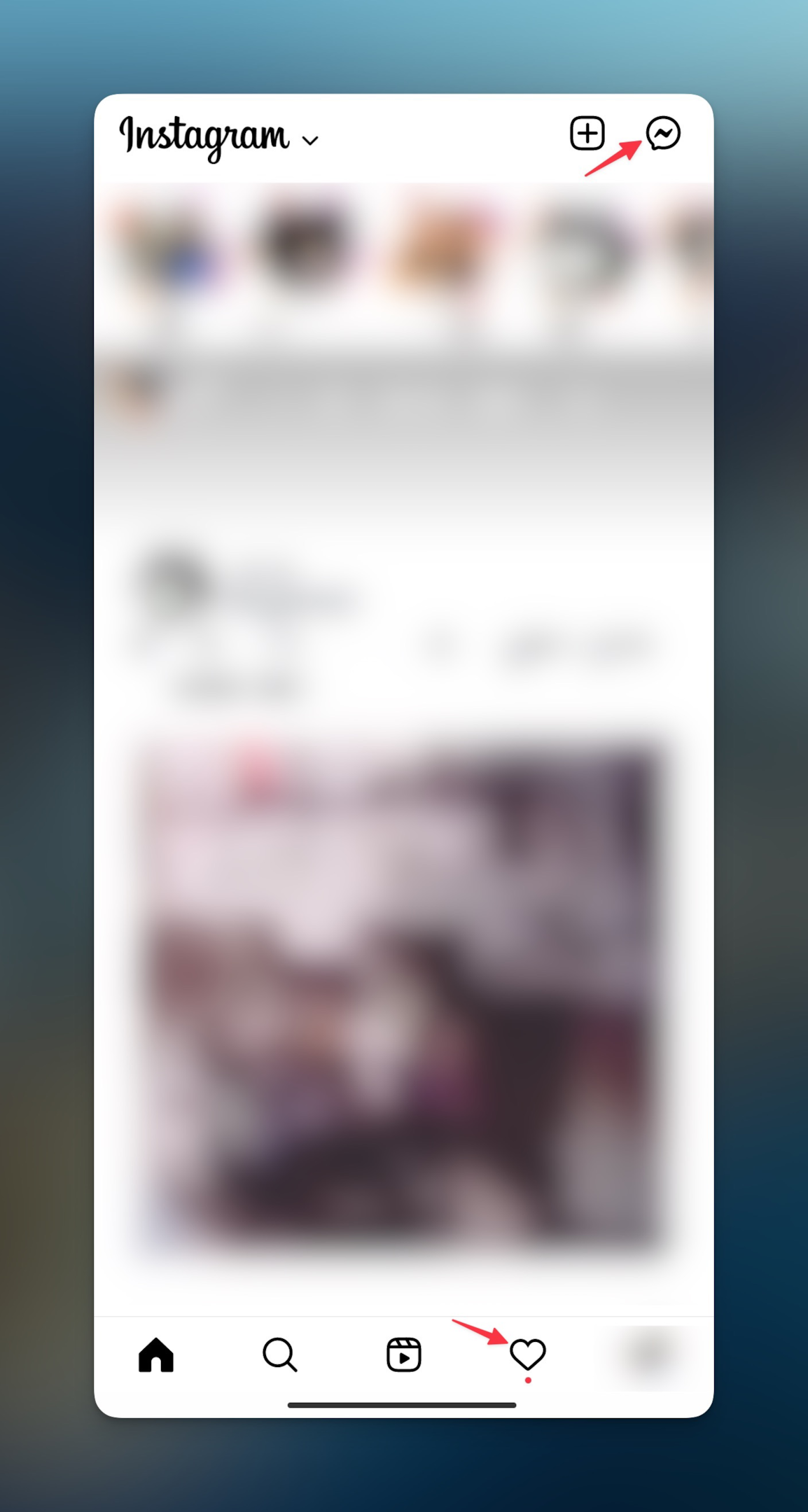 How to pause all the notifications on Instagram?
You may need to enable notifications on Instagram (which you might have paused accidentally), here's how to pause (or unpause) notifications from within Instagram:
Open Instagram app and tap on your profile icon





Tap on burger menu (three horizontal menu) in your top right hand corner





Tap "Settings"





Tap "Notifications"





Now you can configure the "Pause Notification" settings for Instagram




Related: How to react to Instagram messages?
How to block all notifications on Android & iPhone?
If you're tired of getting notifications from Instagram and want to block for sometime, you can do that as well. Here's how to block Instargam notification on iPhone & Android
Block notifications in iPhone
Go to iPhone/iPad settings

Search for "Instagram" or scroll down to find "Instagram"





Tap "Instagram"and then "Notifications" to block all notifications from Instagram




Block notifications in Android
If you own an Android phone, you can block notifications for Instagram. Here's how.
Go to Android settings

Search or Find "Notifications" under settings

Tap on App Notifications & find Instagram

Toggle "Show notifications" to block all notifications from Instagram
Frequently Asked Questions
How do I see old notifications after they disappear?
You can use third party apps like AirDriod to see older Instagram push notifications. Some Android devices have Android notification history feature out of the box. You can find all the missed notifications in the history.
Can you get back Instagram notifications?
You can get back the notifications, but you will either need third party apps like AirDriod or Android notification history feature. On all major android phones, open the settings
Why is Instagram messages not working right now?
There might be some technical glitch with Instagram messages due to which Instagram messages are not working.
Related: How to delete Instagram messages?
Is Instagram server down right now?
Instagram servers can't be down for long as it might result in billions of dollars loss in ad revenue. Check for the status of Instagram's servers on Downdetector
Why don't all my Instagram notifications show up?
You might have disabled the notifications on Instagram or natively on your smartphone. If you have poor internet connection, you might not get the recent notifications instantly.
How do I see notification history?
Most android phones have android notifications history feature. You can utilize that to see old Instagram notifications. Search for "Notification history" in the search bar of "Settings" menu. If you don't get anything, use third party apps like AirDriod.