How to see who screenshotted your Snapchat story?‍
Written by: Hrishikesh Pardeshi, Founder at Flexiple, buildd & Remote Tools.
Last updated: Apr 20, 2023
TLDR
Snapchat sends you a notification if a user manages to take a screenshot of your snap. Additionally, users can view who viewed and captured screenshots in the Snapchat stories screen section. The purple eye indicates the story count and viewers. The green arrow indicates Snapchat users who took your screenshot and saved a snap.
Snapchat is one of the popular social media apps with 363 million active users. It provides a privacy-focused service, which makes it a trustworthy platform. Therefore, there is a noteworthy growth in Snapchat app downloads among Android device and iPhone users.
There are several privacy benefits of using Snapchat. For example, Snapchat users' snaps and stories disappear after some time which ensures safety. Also, Snapchat informs the story host if anyone tries to record a screenshot. However, users need to adjust a few app settings to get this feature.
Today, there are wide searches for "how to capture a screenshot on Snapchat without anyone knowing" online. To ensure safety, we will tell you how to know who takes a screenshot of your Snapchat stories without them knowing.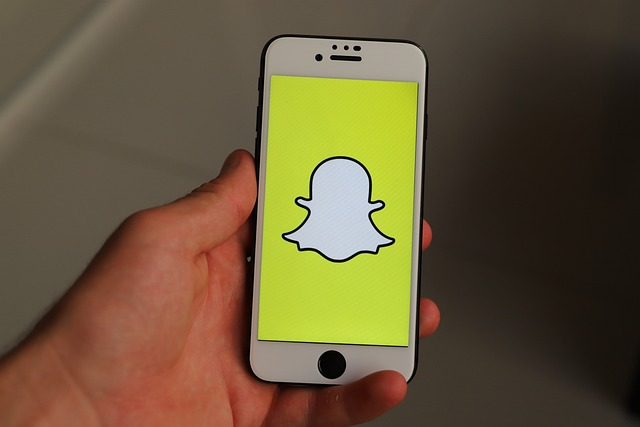 How to know someone took a screenshot on Snapchat without them knowing?
Snapchat allows users to view other people's story and they know who have seen them. Moreover, a person must know who viewed their picture, snaps, or video sent on the story. Hence, Snapchat is known to be a platform for openness and security.
The good news is that you can know if someone takes your story's screenshot before it disappears. Let's look at the steps that allow you to view someone's Snapchat story on the screen.
Step 1
Go to the app's stories screen, as it allows you to view all your snaps. Now, tap on three dots beside the stories screen.
Step 2
You can view all the stories you posted on the app in the past from a Phone, Windows, or Mac. Besides your story, there's a purple eye icon with a certain number. That number indicates the people who have viewed your image.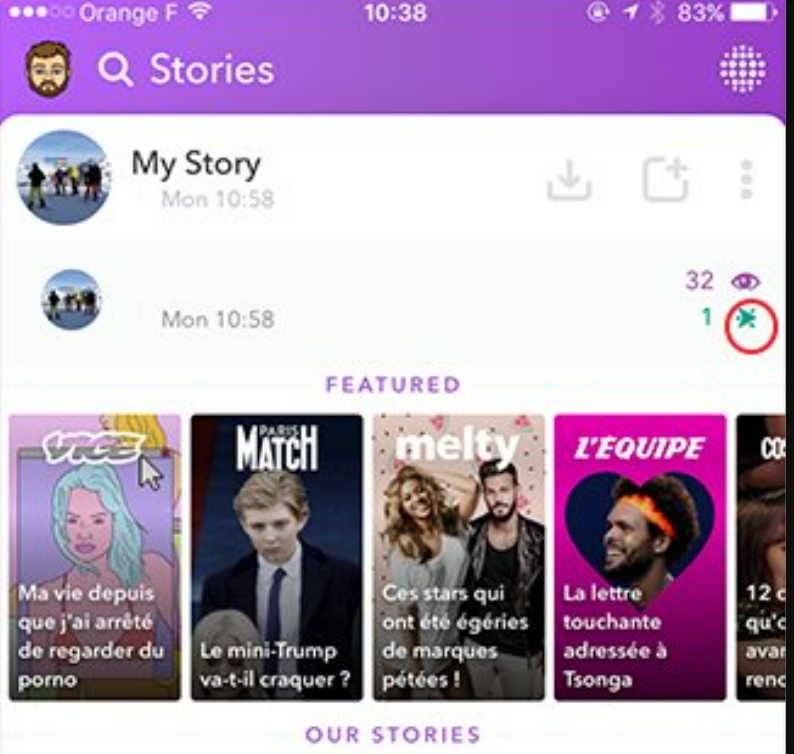 Step 3
Tap on the green triangle icon to learn if anyone takes a screenshot of your story. The number beside the icon is the number of users who took a screenshot.
Step 4
Swipe up on a particular snap or story to see the people who take a screenshot. In this list, you can view all users taking screenshots on Snapchat without letting them know.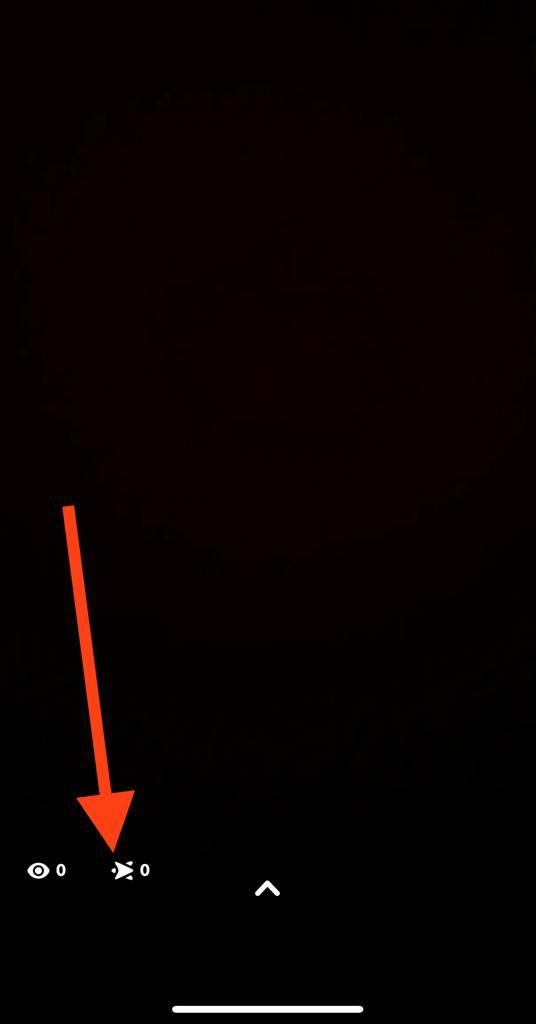 Sometimes, Snapchatters cannot know who viewed their stories and won't get the notification. So, let's find out why.
The reason you cannot view who viewed your story
People can know who viewed their Snapchat stories by swiping up the eye button. It provides the username list and this way you can figure out people who viewed your snap. However, your Snapchat story might be blocked if you cannot view the number of people who viewed your stories. So, it appears as "Other Snapchatters" against a username that has blocked you.
You can also block users from knowing that you've viewed their story by quick settings on your phone, Windows, or Mac.
How to block to prevent someone from viewing your story?
Step 1
Open Snapchat and come to the main screen.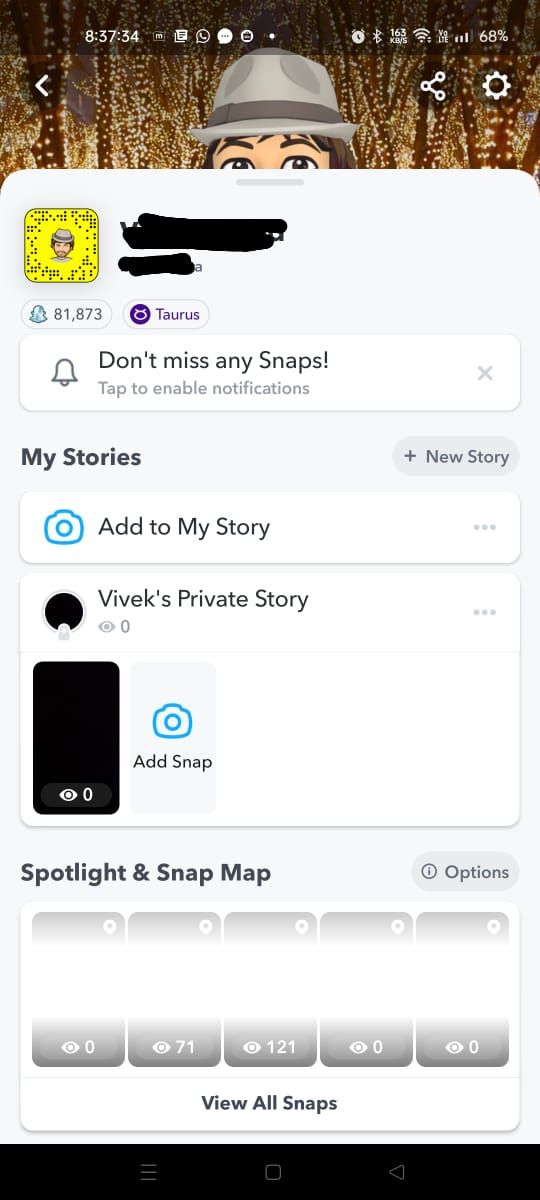 Step 2
Tap the Setting icon at the top right corner.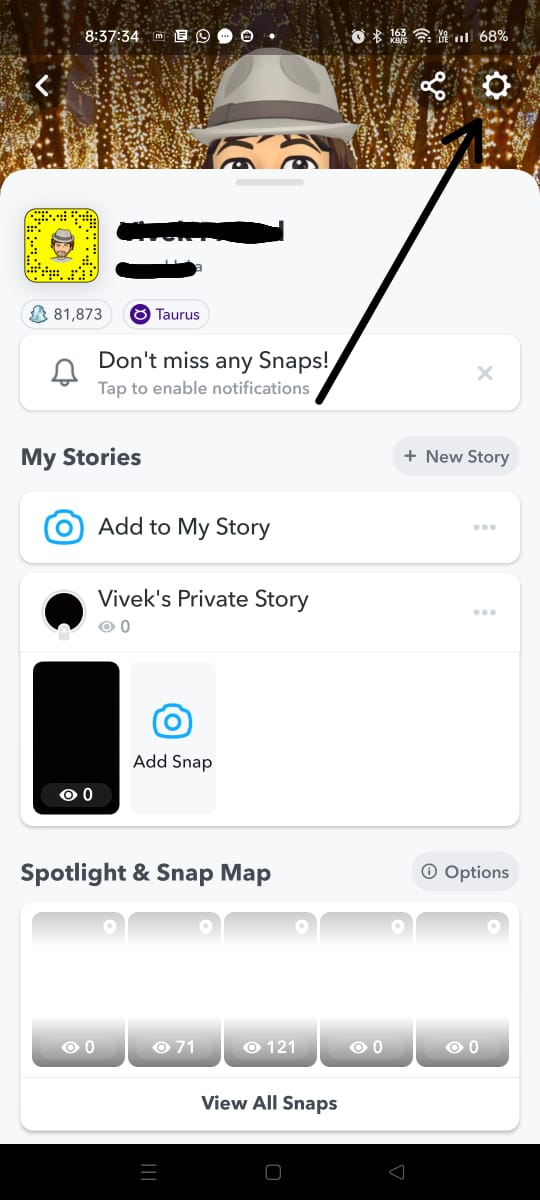 Step 3
Scroll down till you find "Who Can" under "My Story."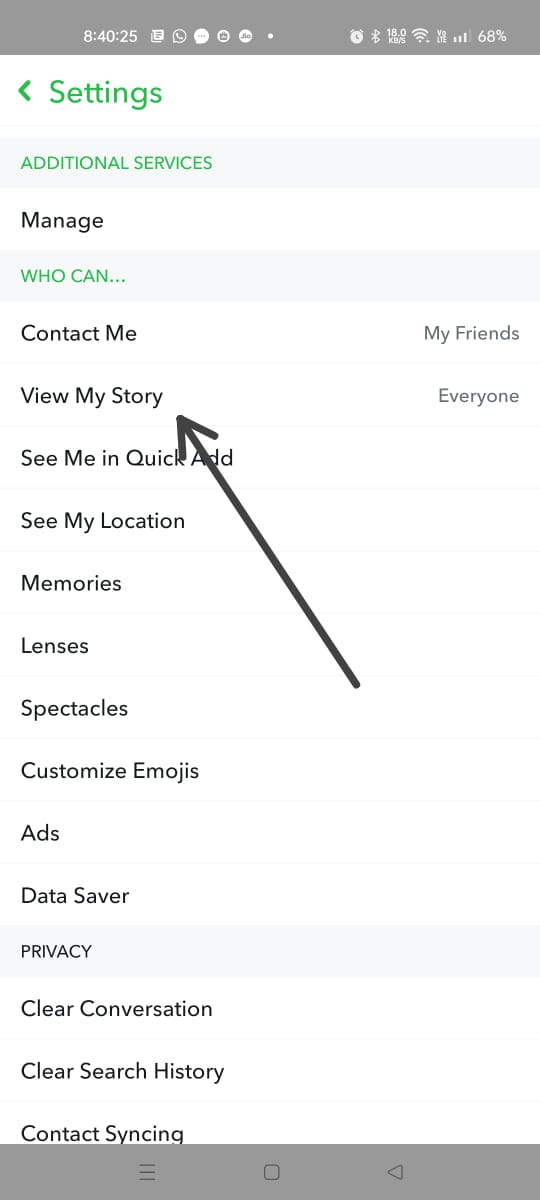 Step 4
Select Custom. Now, tick mark boxes against the person whom you want to block.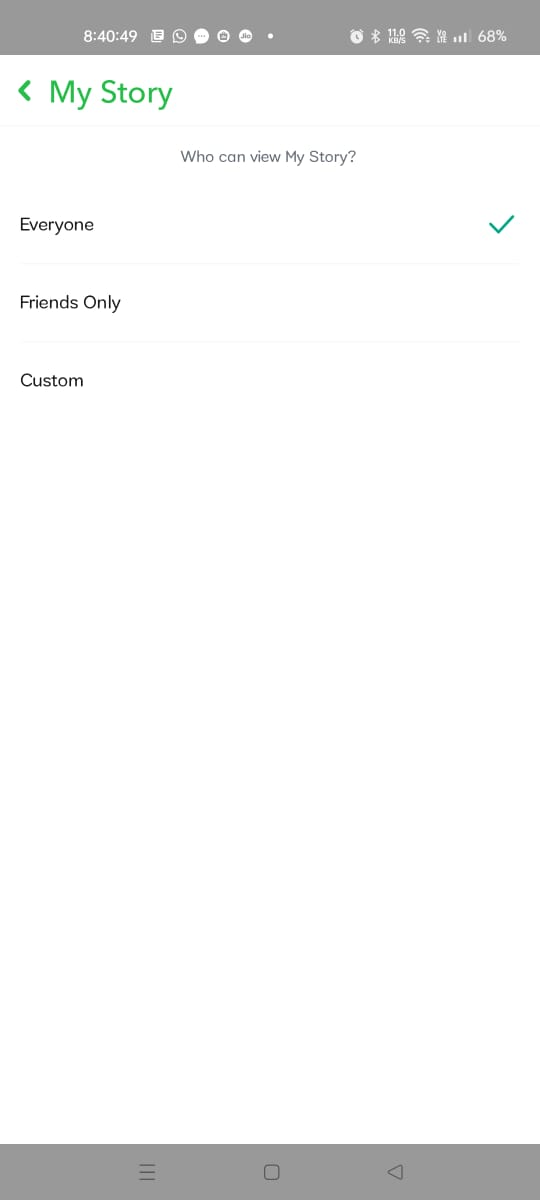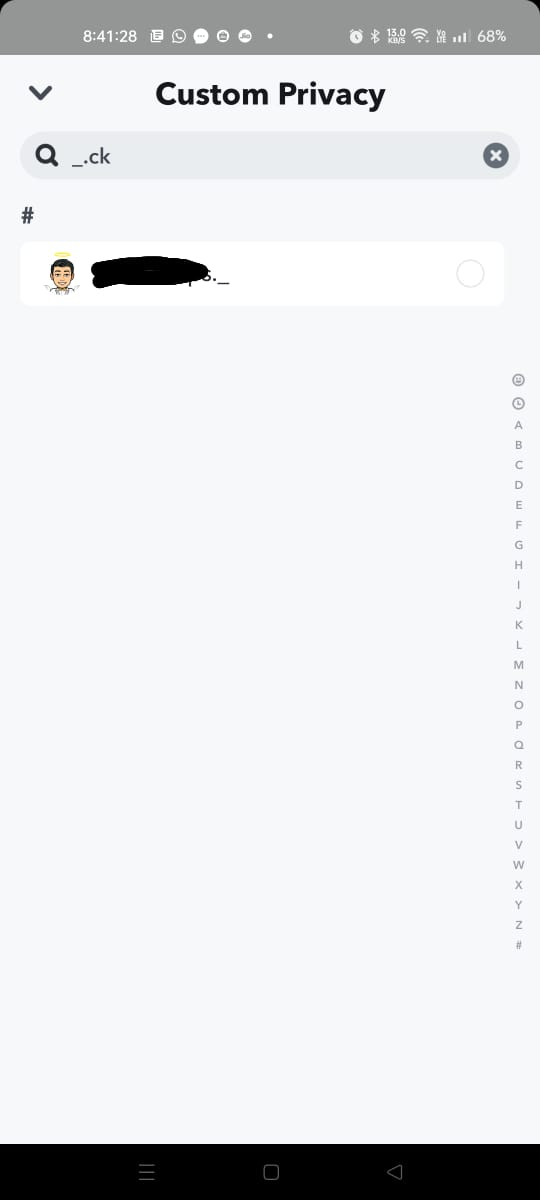 The person you blocked won't view your story or receive any notifications.
How to screenshot Snapchat stories?
Following are the ways to capture Snapchat story:
Summon Google Assistant. Say, "Ok Google" and take screenshots of the page. You can also press the home button to order from Google Assistant.

Press your Android or iPhone's volume and lock buttons simultaneously. It will screenshot a Snapchat snap on your Android or iPhone.

Use third-party apps to record screenshot.
Ways to hide when you capture Snapchat Screenshot
Some ways enable users to record a screenshot on Snapchat without them knowing. The feature will benefit parents who want to track their children's Snap activities.
First Method: Screen mirroring feature
One of the most helpful third-party apps, AirDroid Cast, allows you to cast your Snapchat from a phone screen to a computer or Mac. So, you can use the record button for a new movie recording. As a result, you can take a screenshot Snapchat without them knowing.
You can download another screen recorder app or use your phone's built-in screen recorder.
Second Method: Airplane mode
The method is useless for Android users using an older version. So, your phone must be updated to Android 9 and the latest.
Here are the steps of how this simple trick works:
Put your phone in Airplane mode. It prevents Snapchat to get mobile data or Wi-Fi.

Open Snapchat and view the person's story and capture a screenshot.

Now, log out of your account or clear cache while your device is still in Airplane mode.

Consequently, another person won't get screenshot notifications.
The airplane mode trick is straightforward yet effective and doesn't inform who takes a screenshot from your device.
Third Method: Screen recording option
You can always opt for screen recording and capture a screenshot from the video. Simply download a reliable screen recorder app for Android or iPhone. Open the snap you wish to take a screenshot of. Start screen recording. Stop recording once the screen recorder app is done with the movie recording.
Open Quicktime player on your iPhone or Android for the same. It is best for screen recording snaps on your device.
Fourth Method: Download the parental app from the control center
The method is specially listed for parents who wish to monitor their children's activities on social media apps. Parents can download the AirDroid Parental Control app from the App or Google Play Store. This step is necessary because some people only target kids through social media.
Clearing cache disables users to receive notifications in the notification panel. So, you can Screenshot Snapchat without a person knowing. Users can also force-stop the application.
Feel safer using Snapchat
Snapchat provides various features to users. You can upload a snap or story on Android or iPhone. Also, Snapchat allows you to provide fascinating usernames that appeal to everyone. You can send fun GIFs and stickers in response to a user's snaps.
So, we covered every topic related to taking screenshots on Snapchat. You can click or record a snap without letting other users know.
FAQs
Can you take screenshots of private stories in the Snapchat app?
You can take screenshots of private stories. However, the other user will receive a notification that you have saved their snap on your iPhone.
How do users receive screenshot notifications?
Users can view it in their Snapchat stories screen section that provides information on who took screenshots. Along with screenshots, the same section enables users to see the view count.