How to set the timer on Instagram story mode?‍
Written by: Hrishikesh Pardeshi, Founder at Flexiple, buildd & Remote Tools.
Last updated: Apr 26, 2023
Instagram stories are very popular among Gen-Z and Millenials for connecting with friends beyond DMs among major social media platforms. Many Instagram users like sharing candid photos, short videos, and group photos with friends or flaunting photography skills with Instagram camera features.
In fact, Instagram became popular because of its easy-to-use photo editing tools and feature-rich Instagram camera. As the app grew, today it has many filters, timer features, video capture tools, etc, to use.
Among these, is the Instagram stories editor - which has many scribbling, countdown sticker, story timer, filtering, and image capture tools that challenge the creativity of many users. The most engaging and useful tool is the countdown timer on Instagram, where you can also know which Instagram followers activate reminders for your countdown using the sticker functionality.
In this article, we focus on the countdown timer on Instagram features and how you can use them to customize your creative Instagram stories.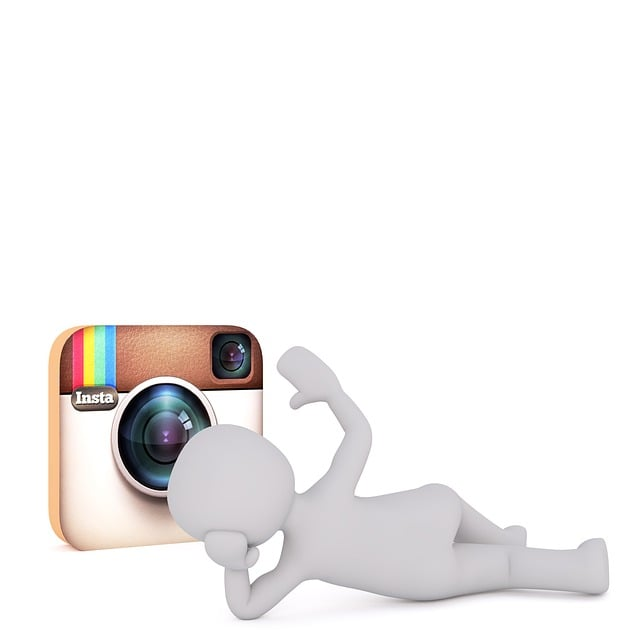 TLDR
The countdown and timer feature is available on iOS and Android phone via the Instagram official app. Add fun to your social network experience and put a timer on your Instagram story by following 2 methods:
Method 1: Open the Instagram application and click on the story option. Then, pick any photo from the gallery, or click a new picture from the Instagram camera. Click on the square smiley face icon and tag countdown feature to use on your post.

Method 2: Our smartphones come with a built-in timer. To use the feature, open your normal mobile camera application with an icon camera. Now look in the right or left corner of your screen; you will find a Timer option.

Once you find it, you can adjust it from 5 sec to 15 secs according to your need. By tapping on the timer button, you can use it to click a picture, or you can create a video by using your camera.
What is the Instagram timer feature?
Sometimes we want to click our picture, but no one can help us. It's embarrassing to ask people to click photos as one can get annoyed!
So, to click our pictures or record videos, Instagram provides a useful feature by which we can set timer, click and upload photos on Instagram, i.e., Instagram's built-in Timer.
You can edit your reels and click pictures in minutes if you know how to use the feature.
How to set the timer on Instagram story?
Step 1: Download the app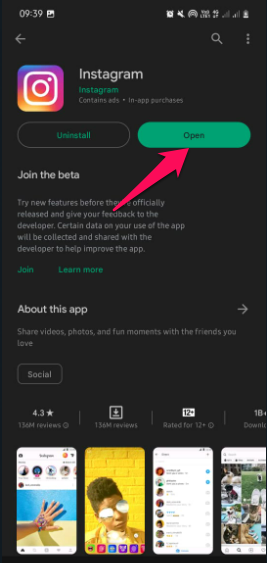 To get started, you need to download the Instagram app on your mobile from the play store and create or log in to your Instagram account. If you have the application already on your phone, open the Instagram App.
Step 2: Navigate to the Story feature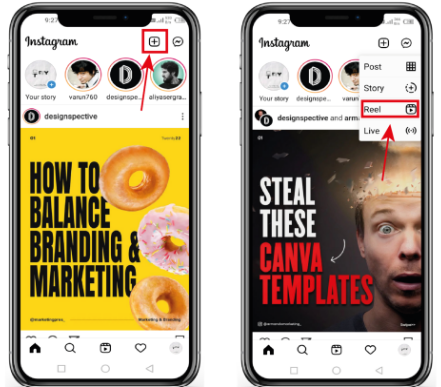 In the upper corner of your profile, you will see a '+' sign square button added to take any picture or video. To create a reel, jump on the reels option.
Step 3: Click on the timer button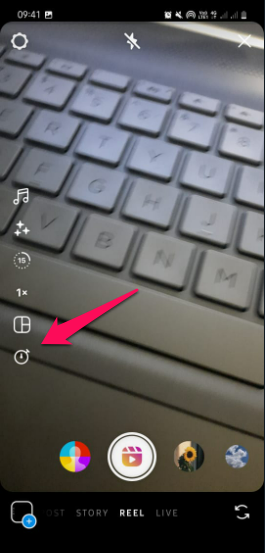 On the left side of your phone screen, you will see a timer emoji; tap on the same to start recording a video or to take a photo.
If you don't see the timer option, you need to expand the three scripts icon roller available on the right side of the mobile's screen.
Step 4: Customize the sticker Countdown timer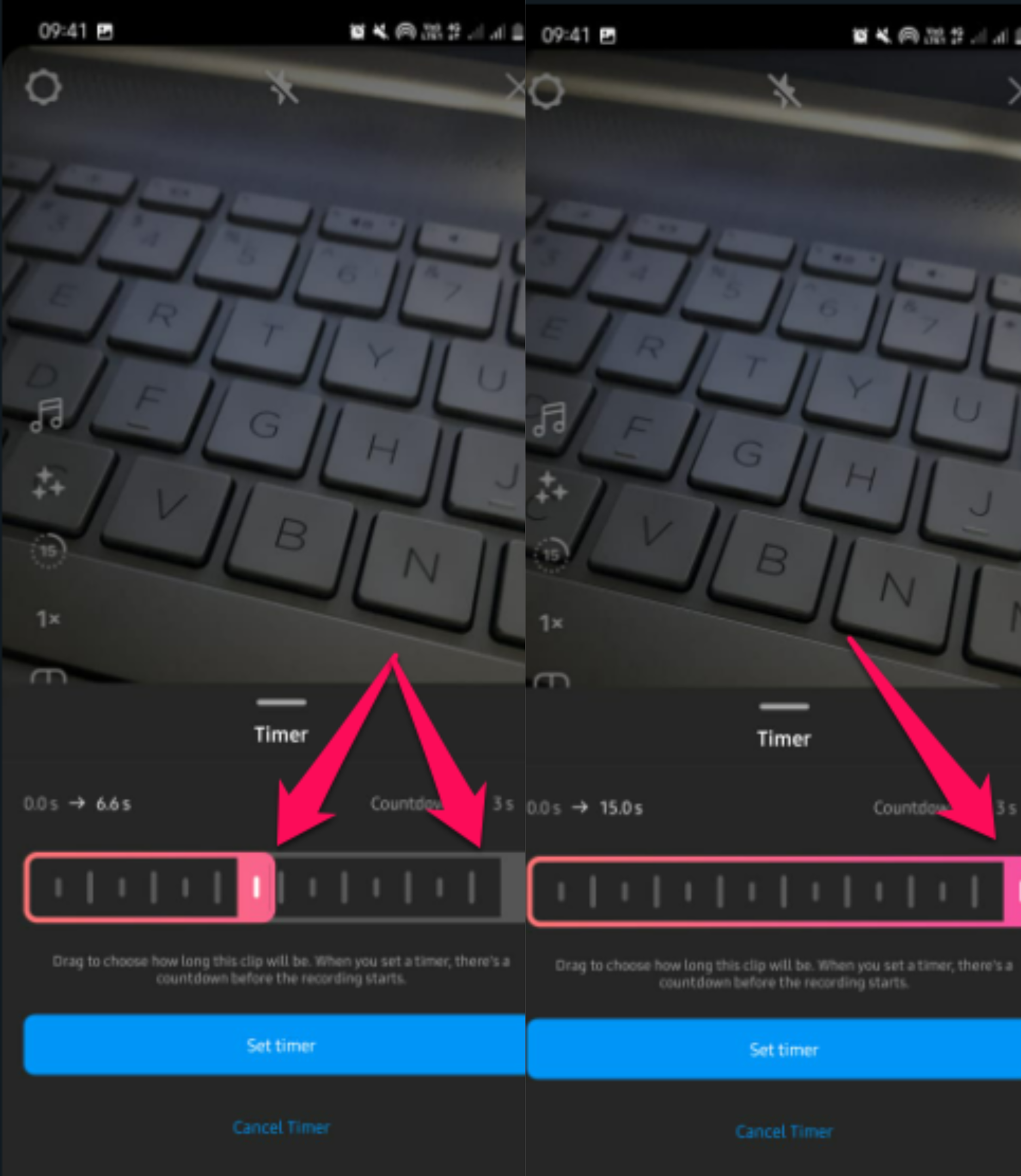 After clicking on the timer option on Instagram, you will see a bar in the lower section of your phone where you can customize your timer from .0 to .05 seconds.
Swipe the red on the left or right side to manage the timer, and tap on the set timer.
Step 5: Record the video to put on story
After customization, set the timer on Instagram's camera; you will see a capture button to create videos and click on the same.
Using this feature of Instagram, you can set a timer with an end date and time by using an appropriate menu.
How to set timer on the Instagram camera for photos?
By clicking on Square in the lower left and choosing the desired content, you may also use a picture or video already on your iOS roll.
Step 1: Open your normal camera app in android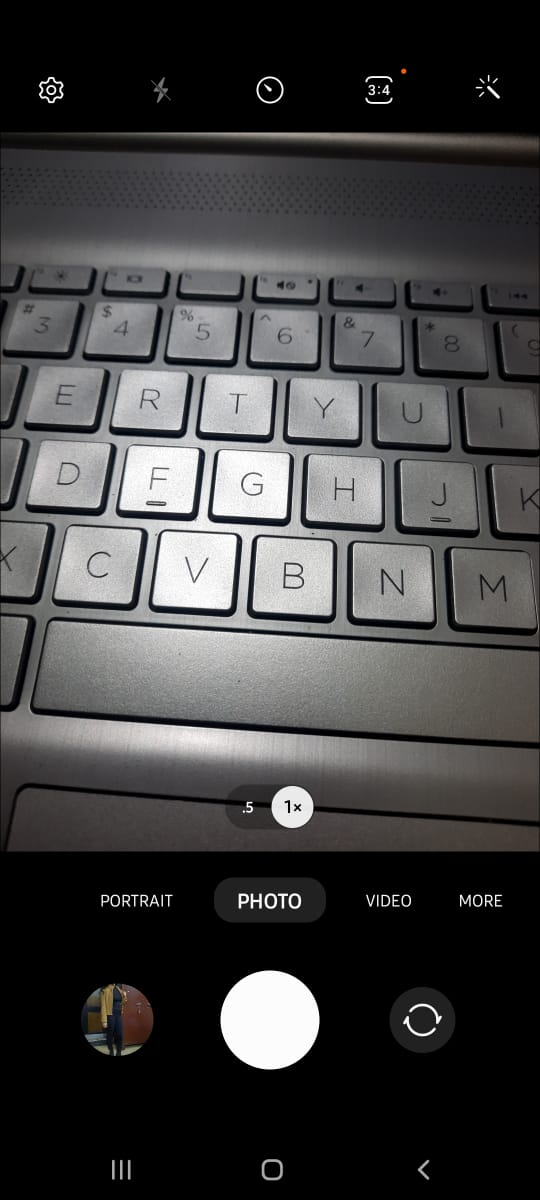 After starting the application camera on your phone, on the top menu bar of the camera, you will see a timer emoji; by clicking on a timer, you can use the feature.
The timer function is available differently on every phone, and you can look out for it on the left/right side.
Step 2: Tap on the timer option & customize it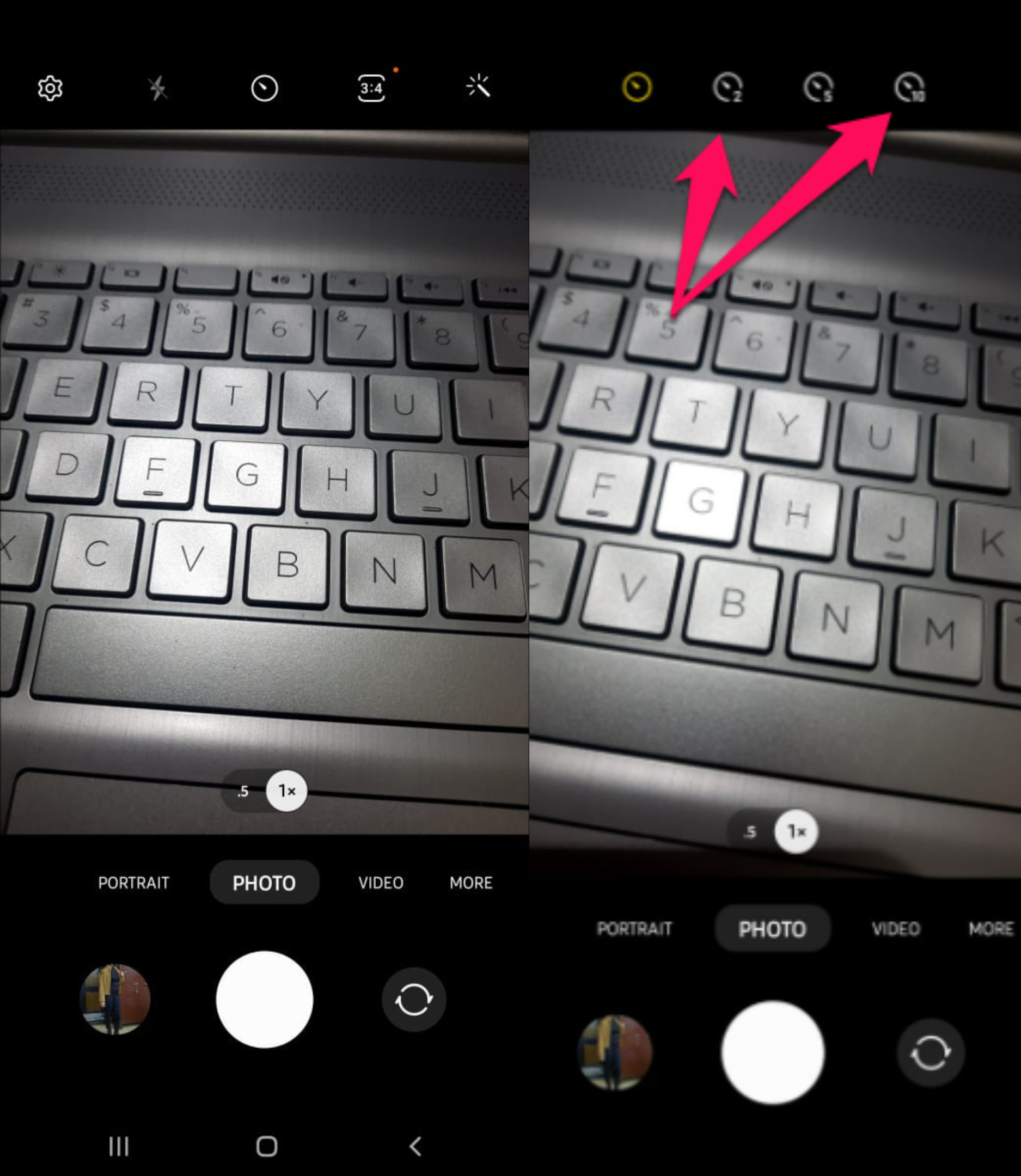 To start, tap on the timer option and customize it by choosing the second timer you want to apply from the three-second timer to ten seconds.
Step 3: Click the selfie photo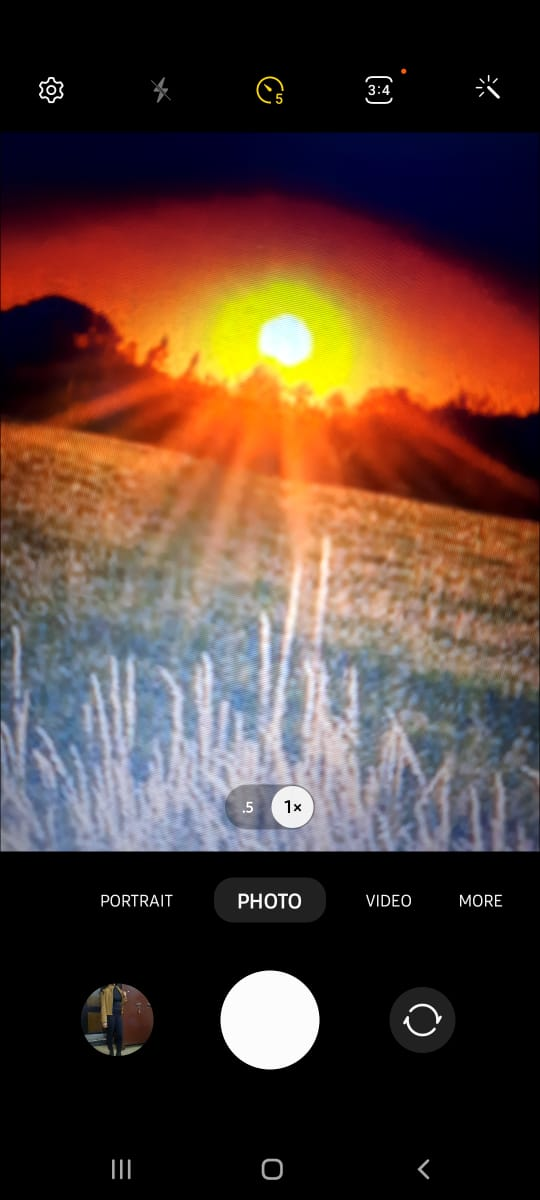 After choosing a timer option on Instagram, tap on the click picture option shown as a white circle. Most mobiles have the same feature of taking a photo or video but can be different in choosing what is available in yours.
Step 4: Go to the Instagram app to customize your photo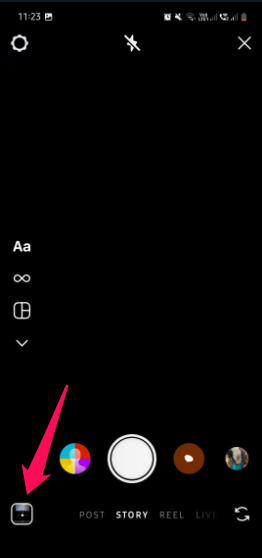 To upload the picture/video on your Instagram: open the Instagram app, and click on the upper right corner of your phone, where you can see a gallery icon.
After clicking on the same, you will see your gallery and choose the clicked photo or anything you want to edit or upload on your Instagram.
Step 5: Click on the square Smiley Face icon to customize your story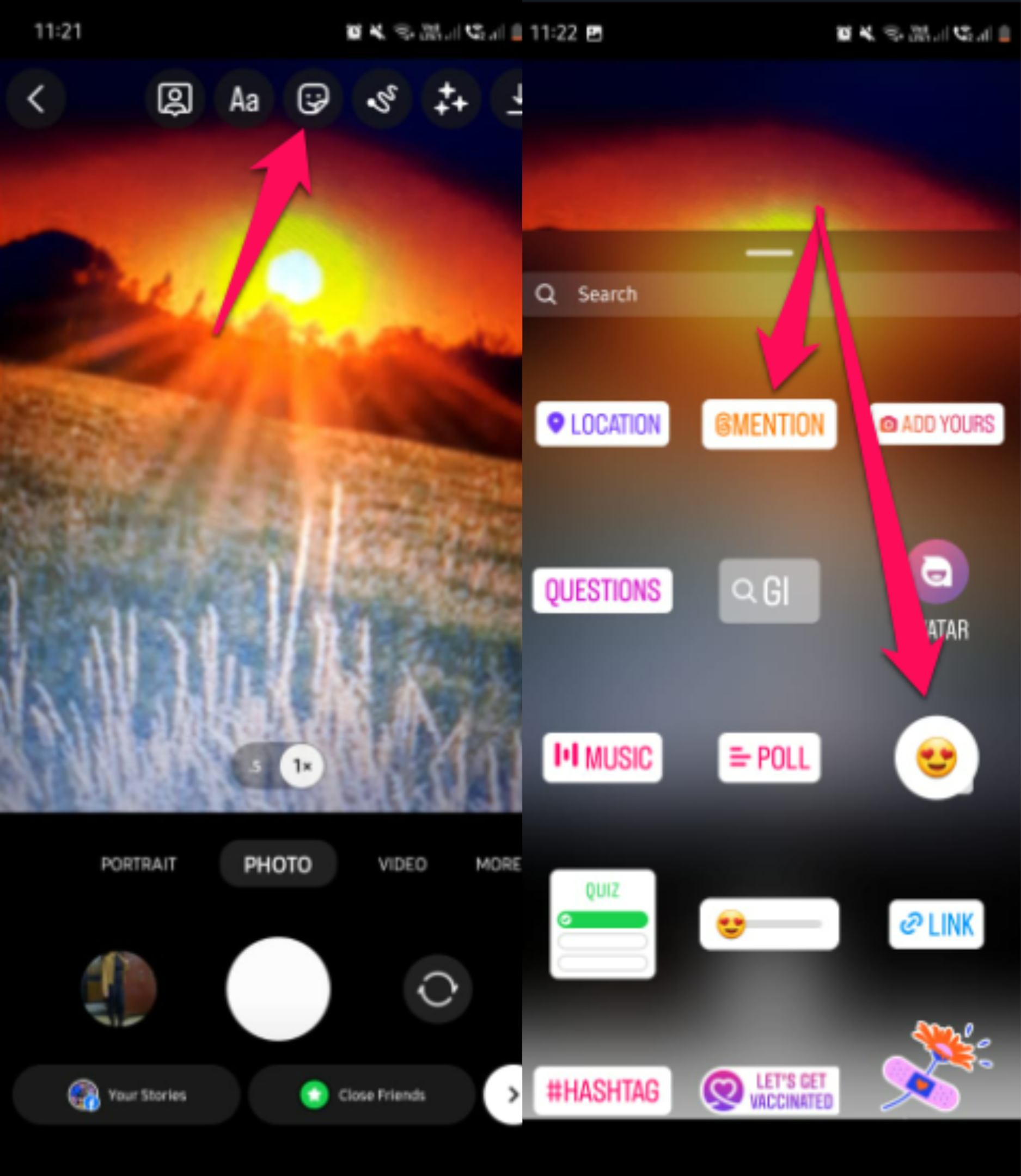 You can customize by adding emojis, links, or even birthday countdowns for your friends. To find the countdown option, scroll through this emoji bar below, and you will find many features to add to your story. Choose a countdown or what you want to use.
Press the shutter button (down) when finished, and a countdown will begin if everything goes according to plan. When done, it automatically takes a photo.
Step 6: Share your story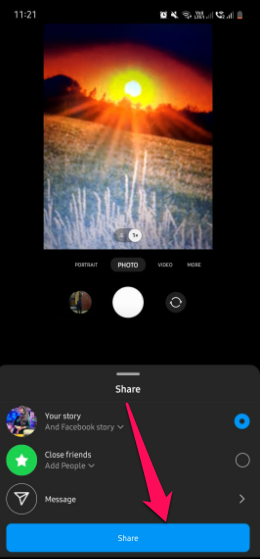 After customizing your story, add a countdown name, and share it with your Instagram family. First, use two fingers to adjust and modify the countdown to post your customized content.
How to create Instagram guides?
Publications are the profile feed/posts in the guide section that can improve your profile engagement and help a community. The primary function of these publications is to engage the audience and create value for your content/brand and services.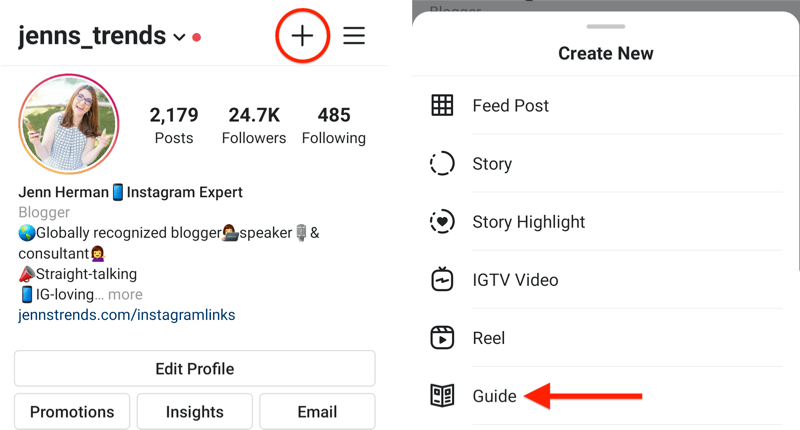 To create publications, follow these steps:
Tap the + at the Top of Your Screen.

Choose the Type of Post to Create.

Trim the picture or upload a full-size picture with some adjustments.

Write Your Caption.

Add Hashtags.

Publish Your Instagram Post
Set a timer to get creative with your Instagram stories today
Adding a countdown or using a timer on Instagram to click your images or videos gives you the necessary control for creating better content. You can share and customize some classic posts too. You can also show the remaining time till a specific event.
All these above features are only used in the app version; you cannot use this countdown feature in the web version of Instagram.
Its goal is to provide a dynamically updated countdown, i.e., one that doesn't require constant updating or modification.
FAQs
How to set timer on Instagram messages?
Choose View Once to limit the recipient of your photo or video to just one viewing.
Also, by choosing 'Allow Replay', you can make your image or video loop and permit the recipient to view it once more before it vanishes.
How to set timer on the Instagram camera from your iPhone?
There is no difference in using the Timer on Instagram feature for iPhone users. The process and features of Instagram are the same for iPhone and Android users as described in this article.