Does Instagram Notify People When We Screen-record Instagram Story?‍
Written by: Hrishikesh Pardeshi, Founder at Flexiple, buildd & Remote Tools.
Last updated: Apr 27, 2023
Sharing Instagram story screenshots or post either for work or gossiping purpose is very common among Instagram users. Or maybe, sometimes, when we see a meme, scenery, recipe, or video we want to save in the gallery. For this, you may want to record those Instagram stories or screenshots of other user posts.
But somewhere, you are confused about whether Instagram notifies users while doing that, because it can get embarrassing too!
In this article, we help you overcome this fear of screen recording Instagram stories - when does Instagram notify people when it doesn't?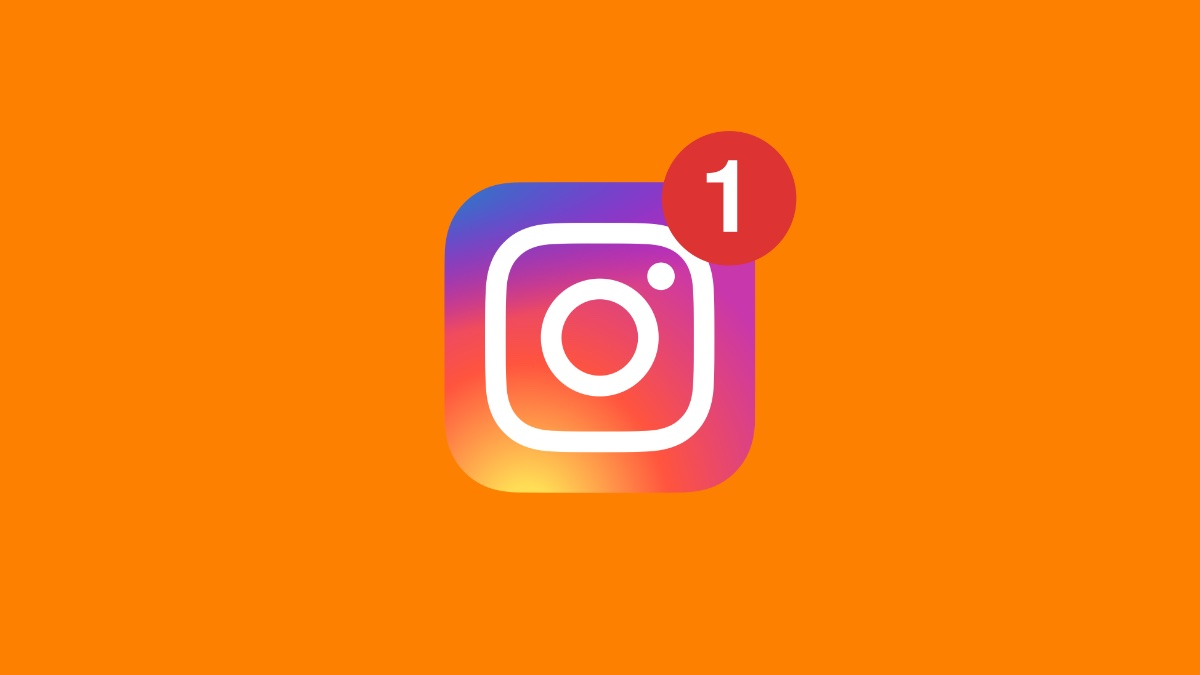 TLDR
Instagram does not notify people when you screenshot someone's story, posts, or DMs, unless you are taking a screenshot of a disappearing photo. If you had screenshotted messages in vanish mode, a small hatched circle would appear aside from the disappearing DM. Meanwhile, you can take screenshots or record screen recordings of permanent messages without them knowing about it.
---
Table of Contents
---
Why you Might Want to Screen Record Instagram Stories, Posts, or DM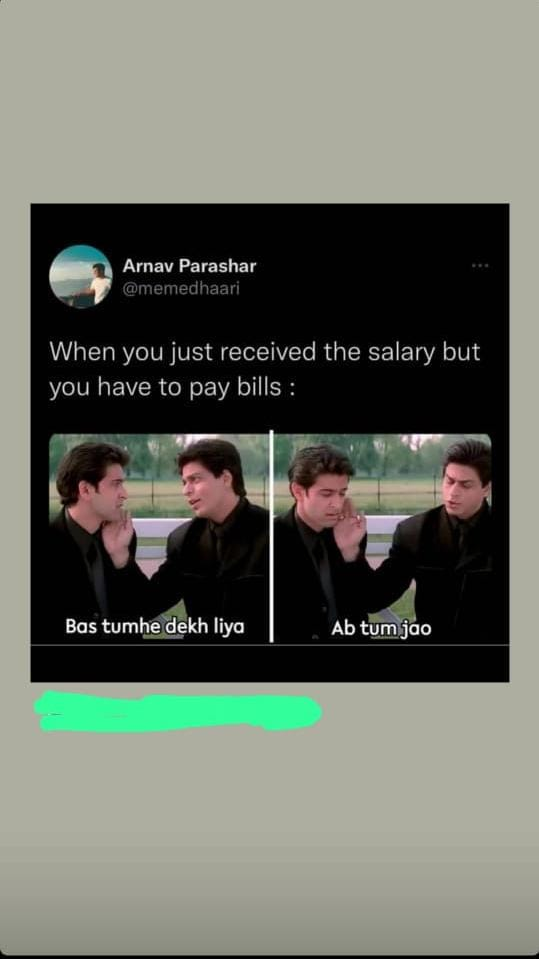 For simple reasons, you have seen something funny or useful on someone's Instagram stories and want to share it with your best friends or colleagues. That's why you have to screenshot or screen record them, and to do so, you need to save the content in your phone's gallery.
You can either screen record or screenshot an Instagram post, story, or reel, but you're afraid if Instagram notify users while doing that.
Let's discuss further when Instagram sends notifications and when it doesn't.
Can you Screen-record or Screenshot Instagram Stories Without Notifying People?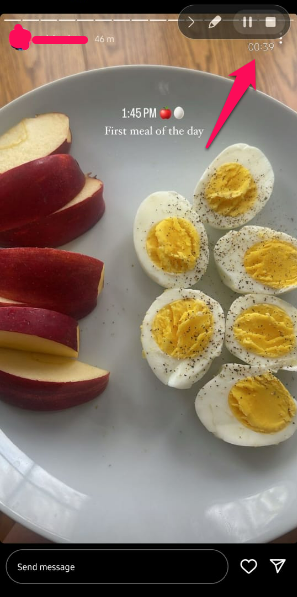 Is Instagram notify people when you screen records a story, reel, or direct chat with someone?
Yes, you can record or screenshot a story without knowing anyone. Instagram doesn't have features for sending screenshot notifications. You can easily screen-record a story without letting them know.
While doing that, take care of some things - like you are not saving their pictures or videos, which is an unethical activity. You need to take care and respect someone's privacy while doing that.
Can you Screen Record or Screenshot Instagram DMs?
Unlike stories, a user can screenshot, screen record posts or stories, or direct messages without any Instagram screenshot notifications.
But there's a little twist: an Instagram app has such feature where a person can notify while screenshotting or screen recording disappearing photos, messages, or videos shared from its camera roll in vanish mode.
But what are disappearing messages?
Disappearing photos/messages are the DMs you share with people in vanish mode, or you share disappearing images by clicking from the Instagram camera roll disappearing mode. A person can only open the disappearing photo once or twice, depending upon the allowance of opening them twice; otherwise, you can see it only once.
Can you Screenshot or Screen Record Posts without Notifying them?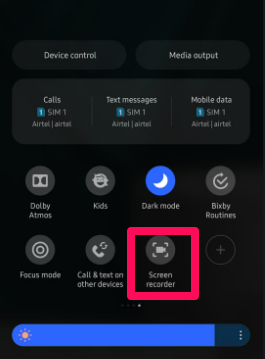 Yes, the Instagram app doesn't let people know whether you have screen recorded or taken screenshots of someone's posts or videos.
Besides notifying in case of a disappearing photo, your phone screen records anything from Instagram without the person knowing you have screenshotted their photo or video.
Can you take an Instagram screenshot of the video call?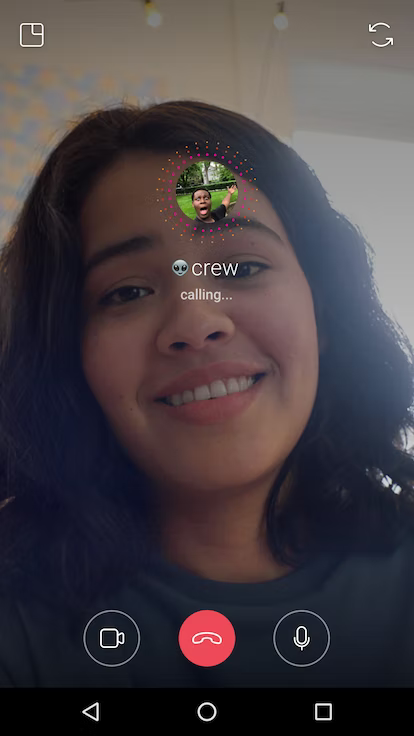 Instagram does not send screenshot notifications when you screenshot someone during a video call as well. You can also record a video call, take a direct message screenshot, or even save a reel or story.
The most important thing to remember when taking a screenshot or recording a screen is to respect someone's privacy.
So, When Does Instagram Notify People?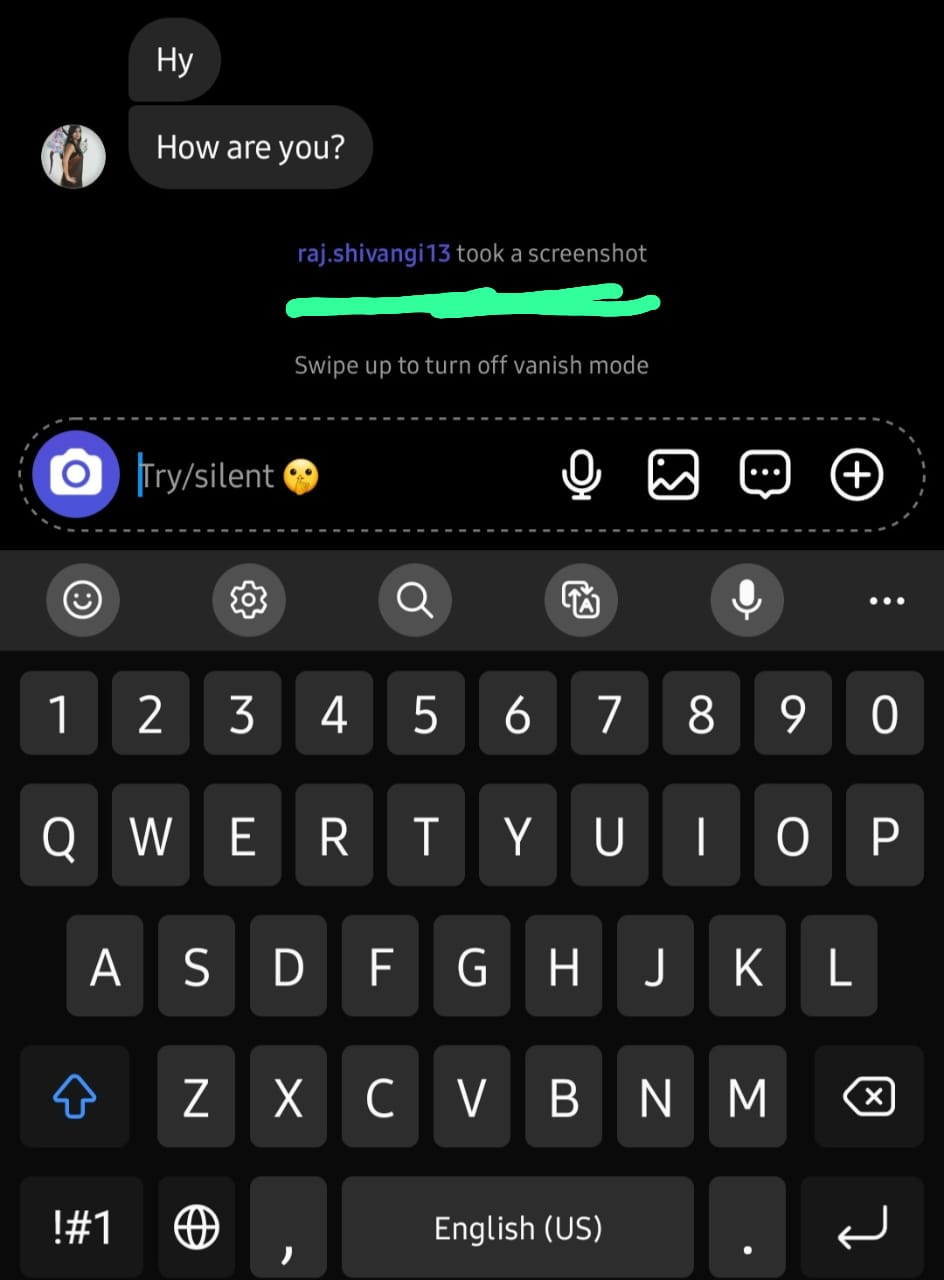 Instagram notifies the user when you screen record or take screenshots in the vanish mode of a disappearing photo or video.
When you do that, Instagram shows a little notification in the chat box and a small hitched circle beside the message, and that's how a person knows you have taken a screenshot of the messages. You can also record an entire chat session without informing the users.
Taking screenshots of Instagram posts, stories, or even a reel will not notify users.
Meanwhile, to know about their stalker, people can use some other party apps like the Insta stalkers app, and they get to know when you open their profile or about the actions you perform on their profile.
How to Screen Record Instagram Story, Reels, or Posts?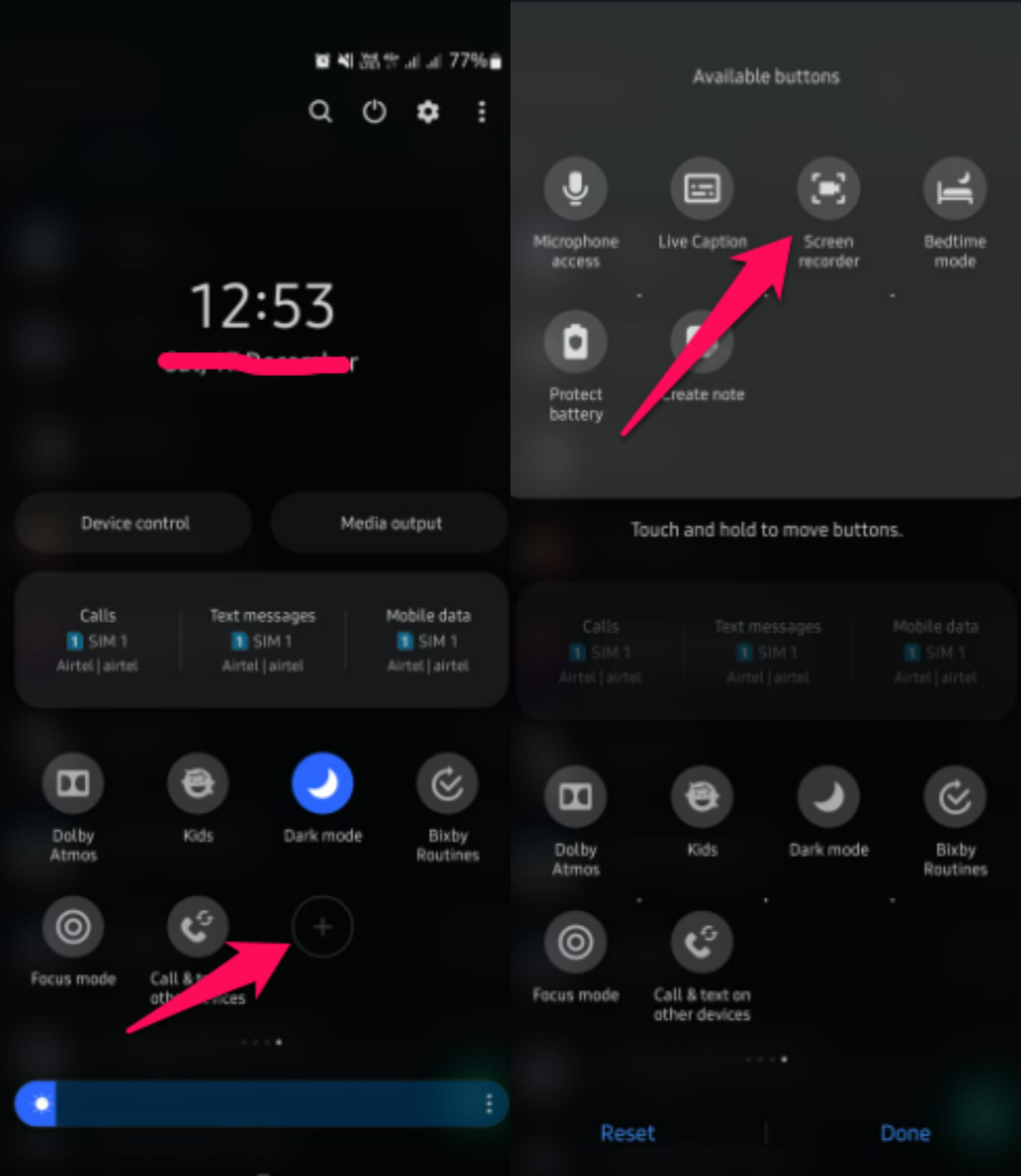 To start screen recording, first, you need to add a shortcut in your notification panel. To do that, swipe down your notification bar to the last page on this bar. You will see an adding option; click on the "button." After clicking, you will see another panel where you can easily find the screen recording option. To get the same on your notification bar, drag and drop the "Screen Record Button," and it will be easily added. To record the screen, follow this process;
Step I: Open the Instagram app and check the stories, reels, or posts you want to record.
Step II: Swipe down the notification panel.
Step III: Click the screen record button and get it to the side corner of the phone screen.
Step IV: To start recording the screen, go to the story or post you want to record and tap on the screen recorder.
How to Take a Screenshot of your Permanent DMs with Your Close Friends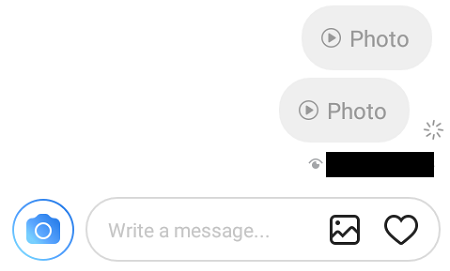 Do it the same way you normally do it with anything else. The other user won't be aware that you've taken a screenshot of your communication with them in an Instagram chat if you do it the same way you normally do with anything else. 
How do I Take a Screenshot of Disappearing Photos or Messages Without Knowing Them?
Method 1: With Airplane Mode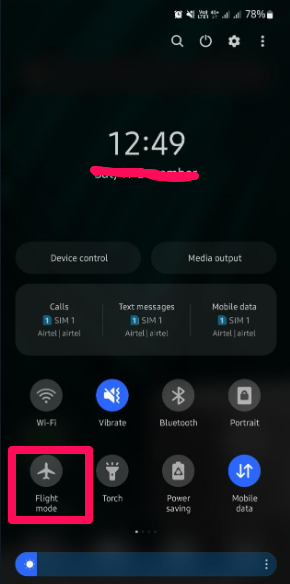 You can screenshot or screen record someone's DM in aeroplane mode. Instagram does not notify users only when an internet connection is active.
Method 2: Instagram Website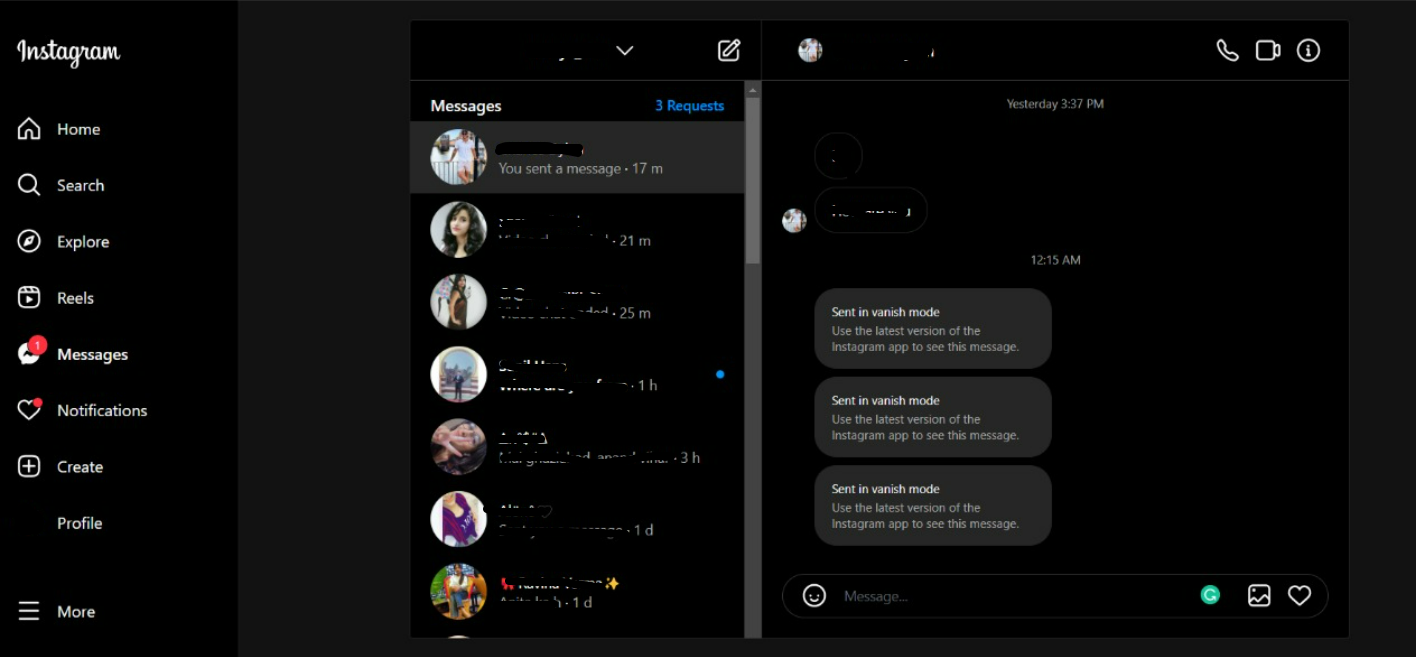 Only the Instagram app has the feature of providing notifications; meanwhile, you can go to Instagram's website and do everything you want without any notification.
Method 3: Third-party apps
You can use other party apps on your phone to take screenshots of vanished pictures, messages, or videos.
Method 4: Screen Recording
Instagram doesn't notify you when your screen records your disappearing DM or photo.
Is Screenshot or Screen Recording a Discreet thing to Do?
While scrolling through Instagram, you will see something really interesting, useful content, or funny meme. But unfortunately, we don't have any options other than screenshots to screen-record videos.
In that case, you can take a screenshot or even screen record a story, including the conversation with your friends, for future reference.
And yes, this is a discreet way of saving content you like rather than saving someone's images or information.
Be mindful of privacy while taking screenshots
The answer to whether you can screen capture Instagram reels or Stories is unquestionable YES. Utilize the built-in tools to take pictures or videos. If your android device runs version 10 or earlier, download an app to record stories.
Instagram doesn't send notifications of recordings or screenshots taken from stories' of a user's profile. So, yeah, you can do it without anyone knowing.
However, IG policy is constantly evolving. So, you must take care while recording or taking screenshots from someone's disappearing DMs in vanishing mode.
FAQs
Does Instagram Notify When you Screen Record a Live?
No, Instagram doesn't notify users if your screen records a Instagram live or any content from the Instagram app.
Can you See Who Screenshots of your Instagram story?
No, you cannot see when someone screenshots your Instagram story. As Instagram doesn't have any feature yet to send any notifications.
Does Instagram Notify When You Screen Record a Voice Message?
As discussed in this article, Instagram does not have any feature of notifying users if you screen records any of their content, including voice messages.