What does CFS mean on Instagram?‍
Written by: Hrishikesh Pardeshi, Founder at Flexiple, buildd & Remote Tools.
Last updated: Mar 10, 2023
Every day, millions use slang terms while talking to each other in person or on social media. However, a single slang language/term can have multiple meanings, especially when you belong outside the generation of the person you're conversing with.
One such term is CFS.
While using Instagram, one may want to share their content with only a few users whom they know very well. For this, CFS, or Close Friends Story is a common term and feature used across social media platforms that support this feature.
In this blog, we will learn what does CFS mean on Instagram and how to use it.
TLDR
The most common meaning of CFS on Instagram story or posts is Close Friends Story. It relates to a story that users share only with their close friends list on Instagram.
Here, users get to create list of people they want to include in CFS.
---
Table of Contents
---
What does CFS mean on Instagram?
Multiple meanings of a single slang keep adding up on the Instagram app. However, sometimes keeping up with all this slang is tiresome.
No worries, we will guide and help you learn what does CFS mean on Instagram.
Who are close friends on Instagram?
Only the people you know and interact with are your close friends on Instagram. For this, you need to tell Instagram that a few of your followers are close friends indeed.
For example, you can include your college classmates who you follow on Instagram in your close friends' list.
Also, you can add group participants you text regularly as CFS on Instagram. So, you can allow them to be your audience for CF. Your CF is posted with your life's daily update as shared.
Further reading - Instagram also allows you to delete group messages as well for privacy.
What is Close Friends Story?
Story sharing is an awesome Instagram feature. Stories last up to 24 hours only unless you wish to put them in the highlights section. You can share photos, reels, and videos on your Instagram story.
In addition, users create stories and show their creativity by writing compelling captions. Usually, we share more on an Instagram story than as posts. It is like a cozy personal space.
Sometimes, you don't want everyone to be a part of your private life, especially your judgemental followers.
Therefore, Instagram brings an excellent option to share openheartedly without worrying about some aspect of your followers' list.
Most typically, CFS stands for Close Friends Story. These are Instagram stories that you only share with your close friends.
Any Instagram user can create a CFS list on their Instagram profile page. Add people you trust and want to include in your private story.
These stories are only visible to your selected friends and not all your followers. Additionally, you can alter this CF list anytime you want.
Therefore, people call the CFS feature of Instagram a safety feature. Let's learn how to create close friends list on Instagram.
How to create Close friends on an Instagram app?
Follow the steps mentioned below to create Close Friends Instagram Stories:
Tap on your account at the bottom left corner.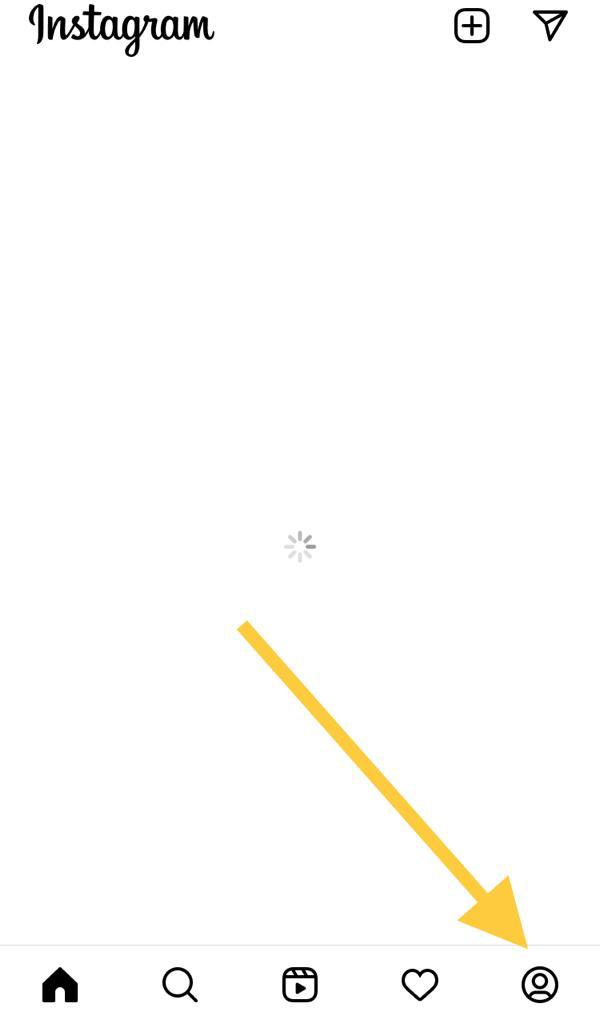 At the bottom right corner, tap on three horizontal lines (menu button).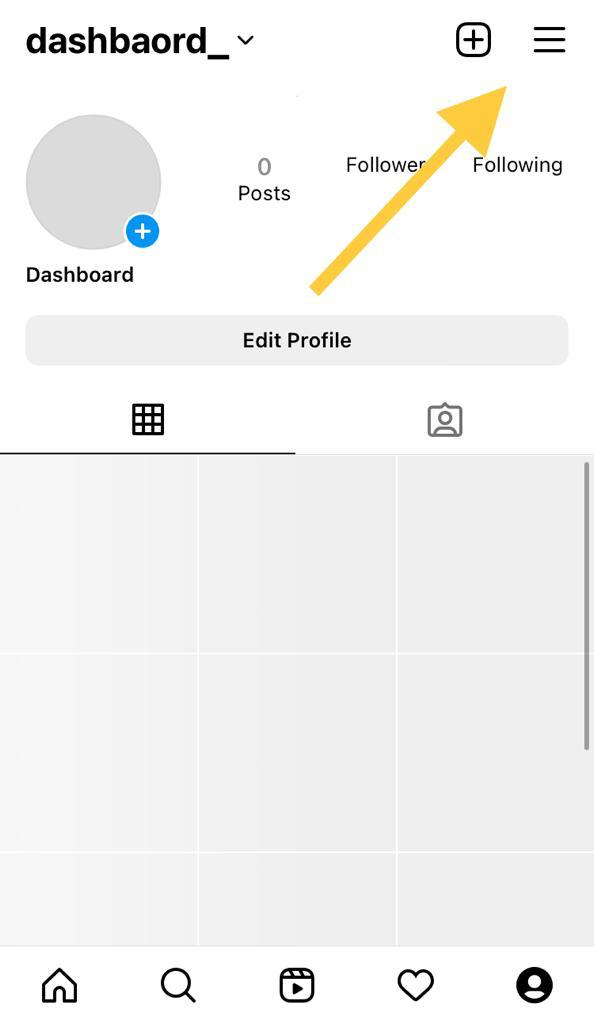 A dropdown menu will appear on the screen. Scroll down till you find the Close Friends feature.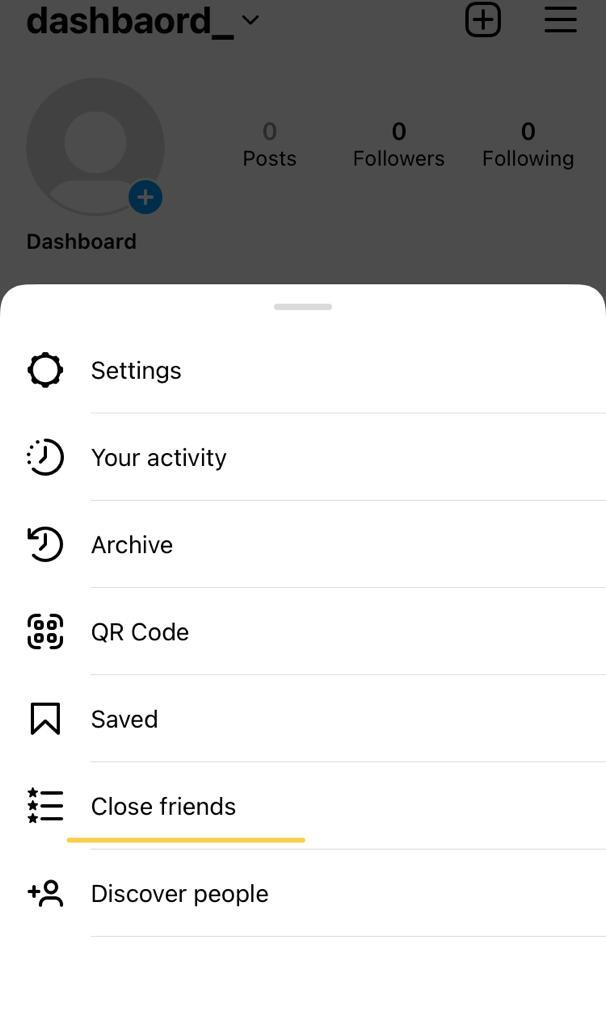 Instagram will show you all your followers. Select only your close friends and add them to the close friends' list.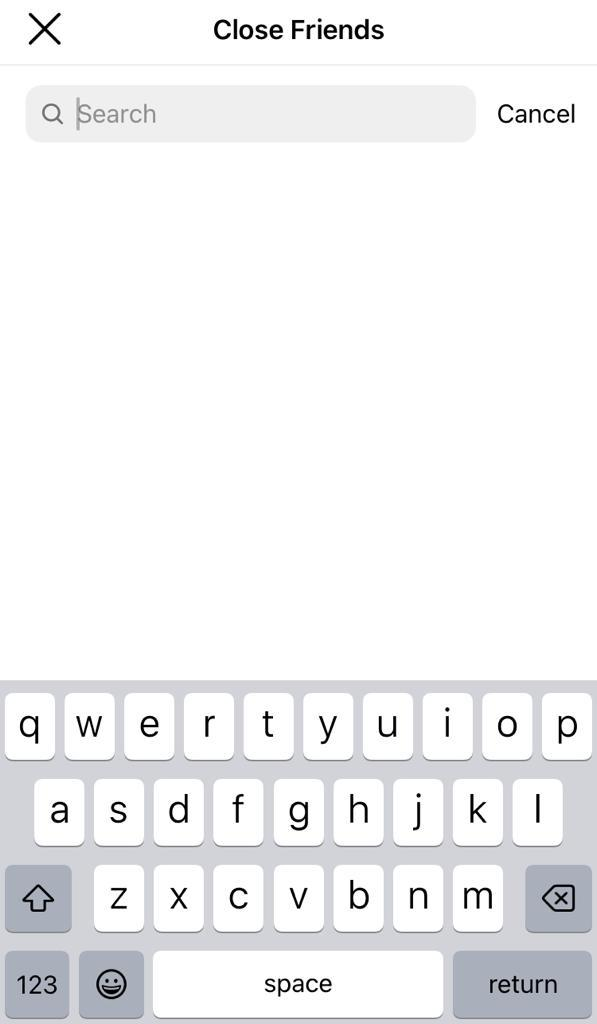 Type your CF Instagram ID in the search bar and add them to the list. Hit the checkmark in the circle and against your friend's ID.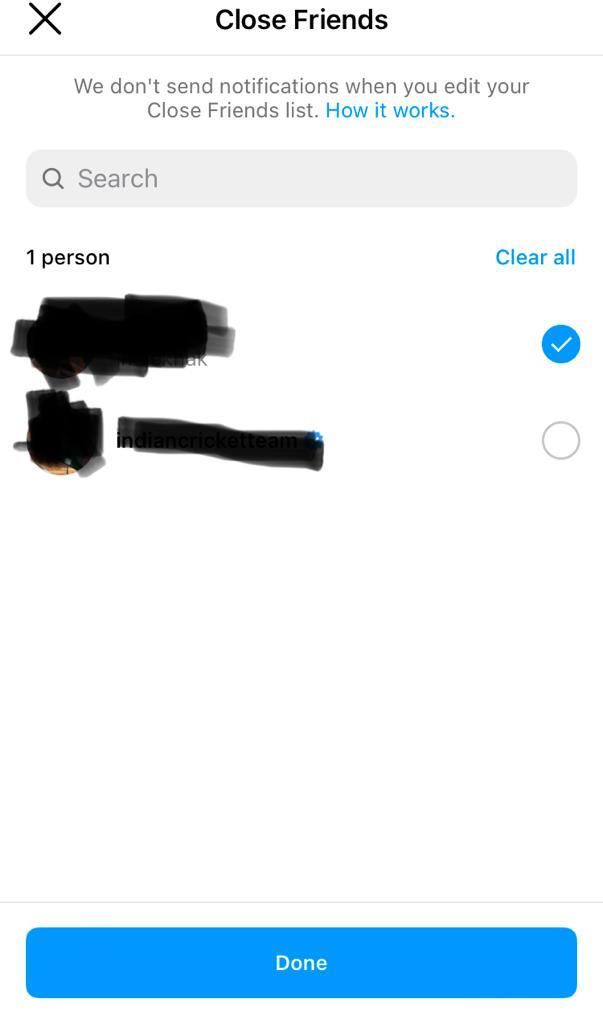 Finally, Tap on 'Done'.
Hence, all your changes will be saved.
As a result, your story will be visible to selected people every time you post a CFS. The CFS story will appear in the green circle.
Now, we'll learn how to create a CF story.
How to create a CF story?
The above steps helped you create a close friends list for your CFS post and use Instagram's CF feature. So, let's look at the steps of creating a CF story on Instagram.
Come to the Instagram homepage and tap on the '+' icon.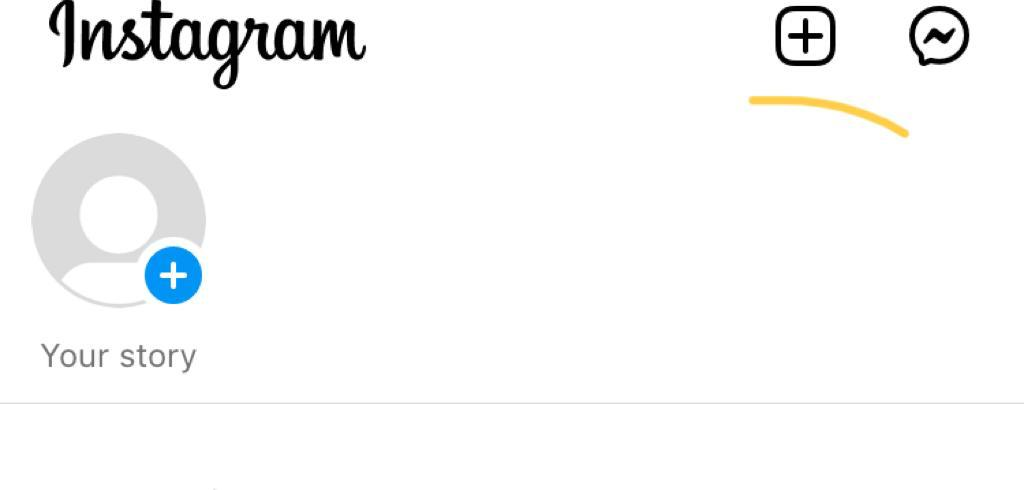 Tap on Story from the menu.
Post a video or photo from the phone's gallery or hit Camera to record on-spot.

You can edit the photo or video of your CFS before sharing it with close friends.

Click the Close Friends Button at the bottom corner. Thus, now you can share your business or traveling picture using this CF feature.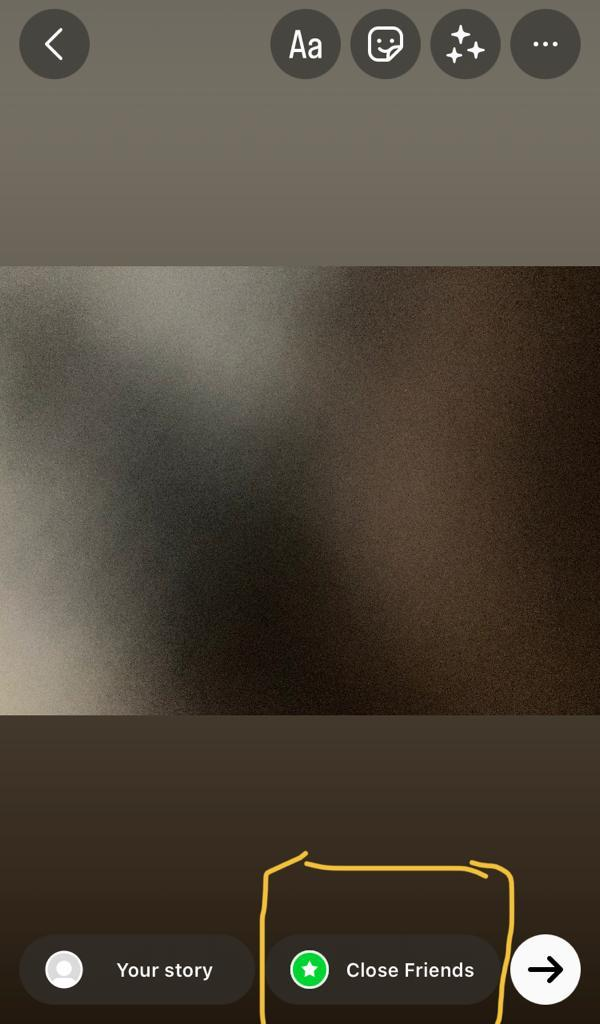 Note - Your friends can capture a screenshot from the CFS. Know if someone captured a screenshot of your CFS post.
Only people you selected from the follower's menu while creating the CFS list can see your CFS story. CFS on Instagram prevents your stories from being viewed by other people.
Also, using CFS on Instagram is easy.
Start using CFS today
A million users post reels, videos, and photos regularly. Consequently, you connect with many strangers regularly. Sometimes, you might not feel comfortable sharing private pictures or posts with them. In such cases, CFS is a helpful feature at hand.
CFS means Close Friends Story that you only share with your private circle. You can use it with ease and safety for your conversations and mental health.
FAQs
Can I include my CFS as a highlight?
CFS that you posted as highlights will be only visible to your CF from the menu on your profile.
Why do we use CFS while texting on Instagram?
While texting on Instagram, CFS means Cute, Funny, and Sweet. Quickly learn to reply to messages on Instagram.